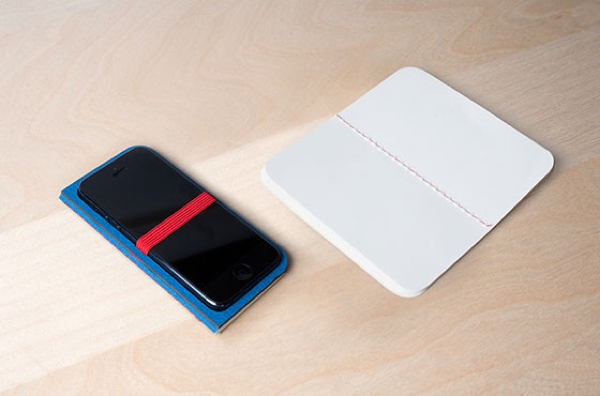 DODOnotes for iPhone
I keep a Field Notes notebook in my back right pocket at all times, with my iPhone 5 riding solo in my front left pocket.
But what if I could combine these items? Enter DODOnotes.
With 30 tear-off sheets of Mohawk Superfine paper nestled in US-made bookcloth fabric, the DODOnotes' trick is right up front — where an iPhone-shaped tray and elastic band that marries this little notebook to your smartphone. Available for both the iPhone 5 and 4/4S in red, blue and black, DODOnotes run $14 each.