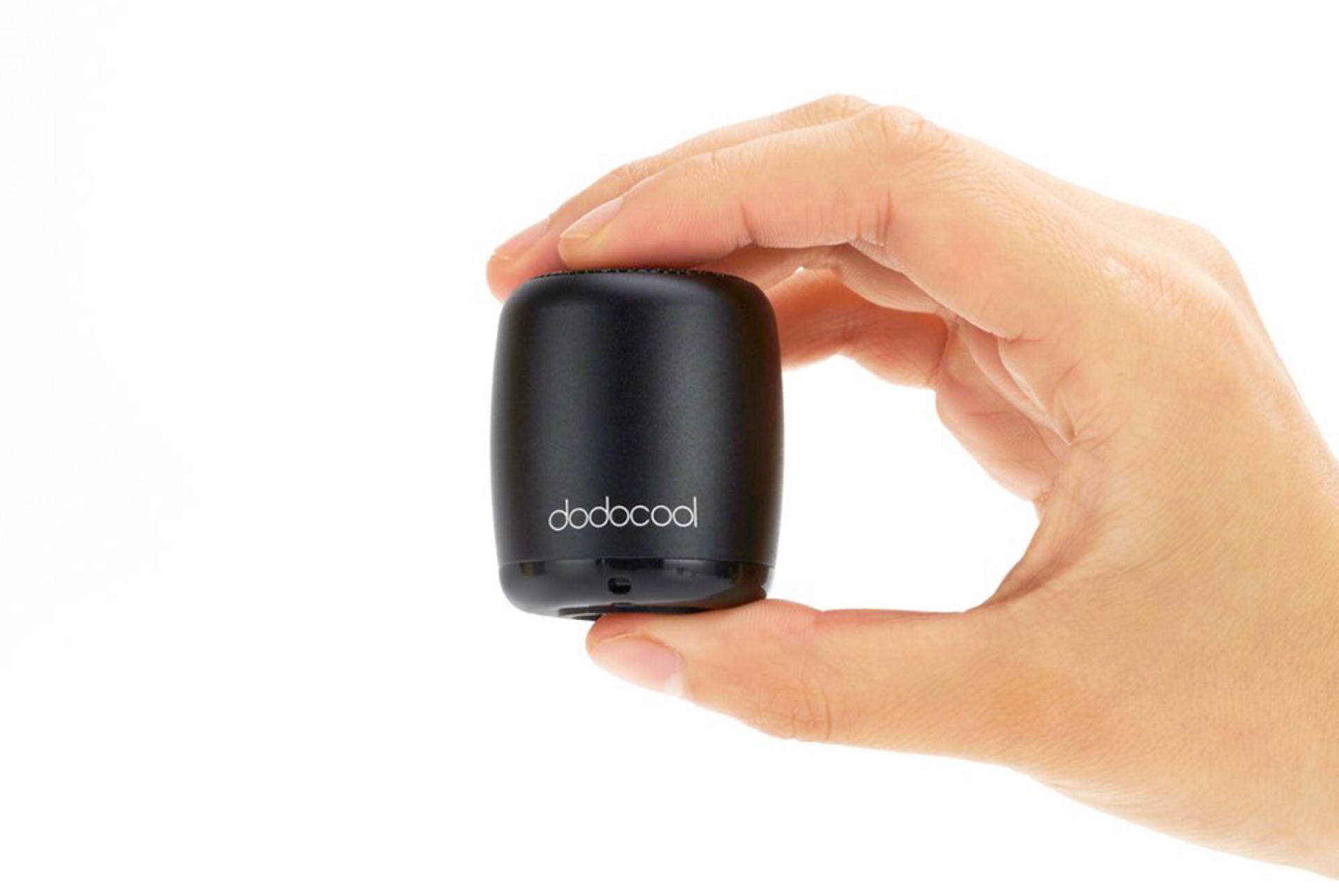 dodocool Mini Bluetooth Speaker
Remember that old truck head unit I mentioned the other day? Well, because there's no AUX port or Bluetooth functionality in the thing, and because FM transmitters are really just various flavors of suck, my wife and I literally listen to everything — music, podcasts, GPS directions, etc — directly from our phones' speakers. It's pretty lo-fi, and boy let me tell you how much I love straining to hear the thing over the sound of rushing wind on the highway…not.
Luckily, there are tiny Bluetooth speakers like this one by dodocool, which packs quite a punch for its size. It pairs to a phone within seconds by pressing and holding its multifunction button, and the audio is surprisingly crystal clear:
The speaker boasts four hours of playtime on a single charge of its 300mAh battery, and the same button you use to pair it can also be used as a remote phone camera shutter for taking selfies and such. A neat little gadget, this.
You're not going to break it out at parties or anything, but for me to actually hear audio clearly while driving, using a device about the height of a house key? That's priceless.
Get it for just $13 on Amazon.