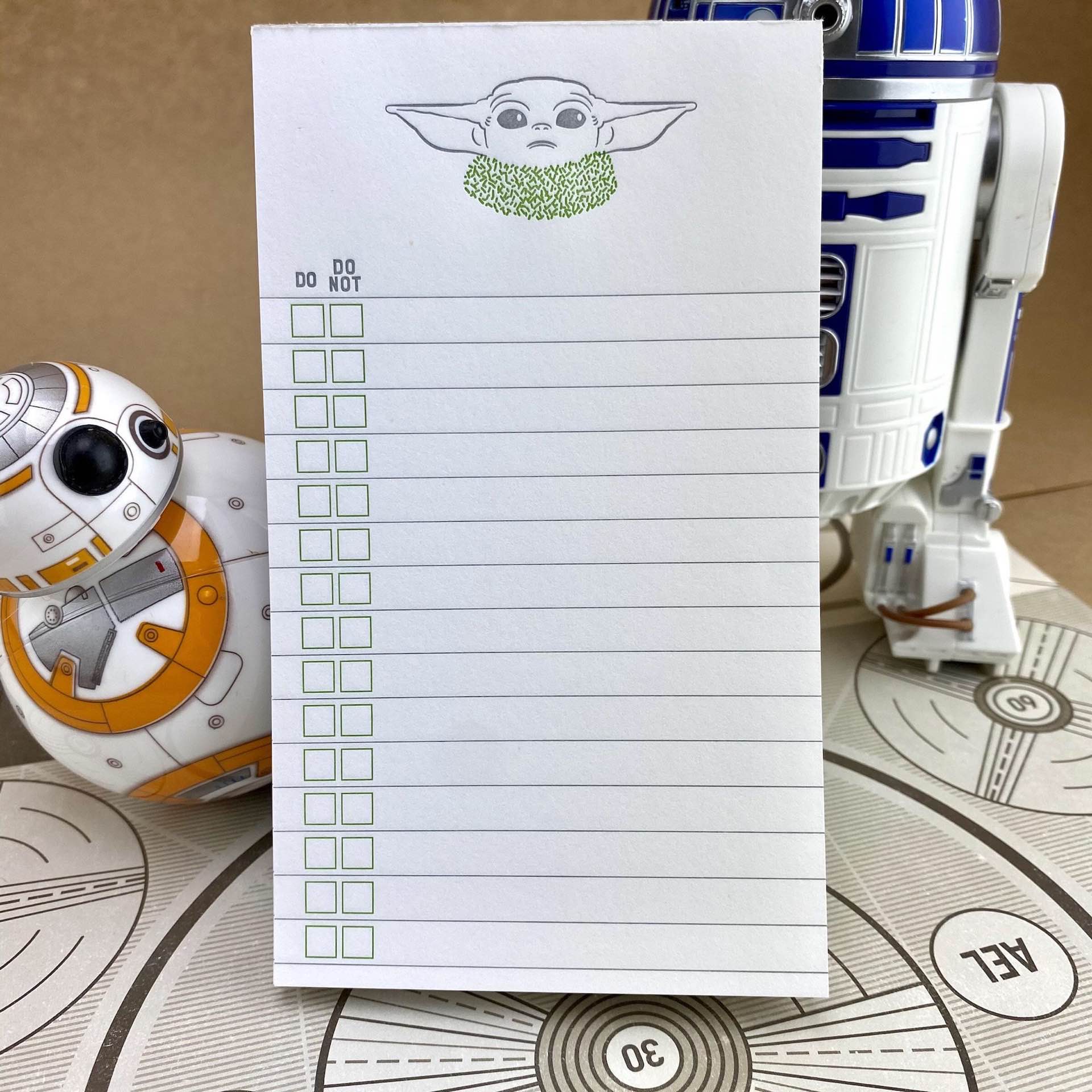 "Do or Do Not" Notebook by Skylab Letterpress + The Well-Appointed Desk
Remember that "United States of Letterpress" Field Notes edition I recently wrote about? One of the print shops involved in that project, Skylab Letterpress of Kansas City, has an Etsy shop full of fun stuff, like this "Do or Do Not" Star Wars notepad.
Planning your next bounty hunt or trying to keep The Child out of trouble? This notepad will keep you on task, and out of any Imperial entanglements.
Printed in collaboration with Ana Reinert of The Well-Appointed Desk, this 3.5″ x 6″ chipboard-backed notepad contains 50 sheets of crisp white paper for all your note-taking needs, even if you prefer using fountain pens.
But the real distinction lies in the cover, which is letterpressed with a Baby Yoda illustration at the top, followed by "Do" and "Do Not" columns of checkboxes (notice how there's no "Try" column 😉) so you can write out a few to-do items and, uh, to…not-do ones?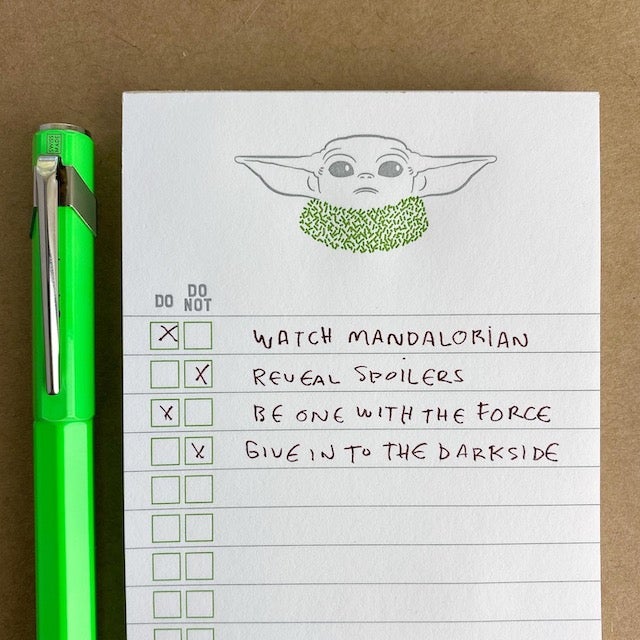 Each notepad is $8 on Etsy or from the Well-Appointed Desk shop.