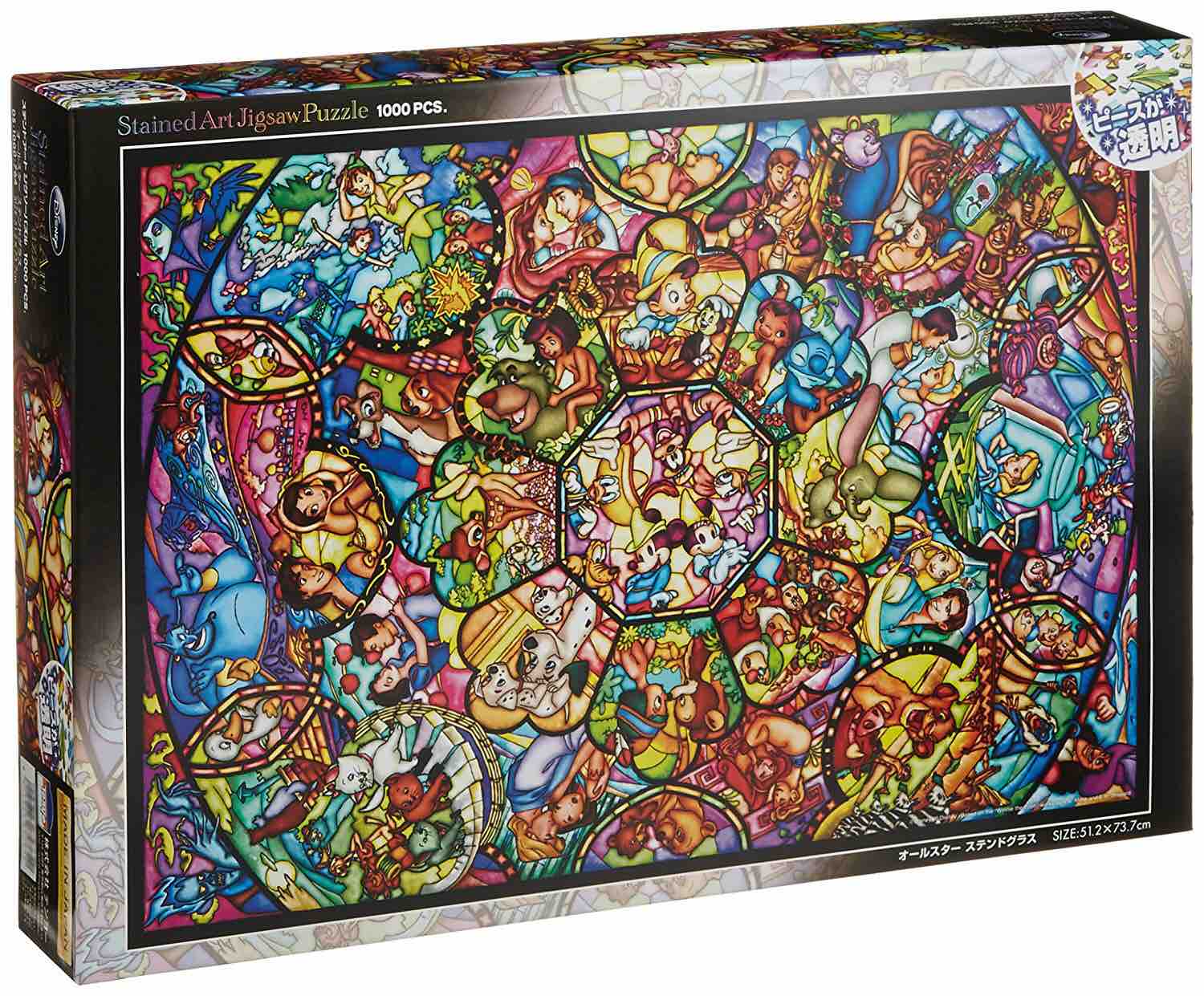 Disney Stained Art Jigsaw Puzzle
After yesterday's guide to five of our favorite jigsaw puzzles went up, reader Justin Modugno reached out on Twitter to let me know about another puzzle that would be worthy of the list:
This is the ultimate jigsaw puzzle. Regardless of whether you like Disney or not, this puzzle is fantastic. The pieces are plastic and semi-transparent. Every piece you place gives a satisfying click. So good.
The puzzle he's referring to is Tenyo's 1,000-piece Disney Stained Art Jigsaw Puzzle, which is comprised of translucent plastic pieces that give the completed puzzle a "stained glass" effect. It looks like something you'd see in a Disney World castle, replete with characters from all eras of Disney animation history.
If you can find a double-sided glass frame that it'll fit in — the puzzle measures 20.16″ x 29.02″ (51.2cm x 73.7cm) — you could display it in front of a window to let the light shine through. Very cool indeed.
The puzzle is $38 on Amazon. Thank you to reader Justin for bringing this to my attention!