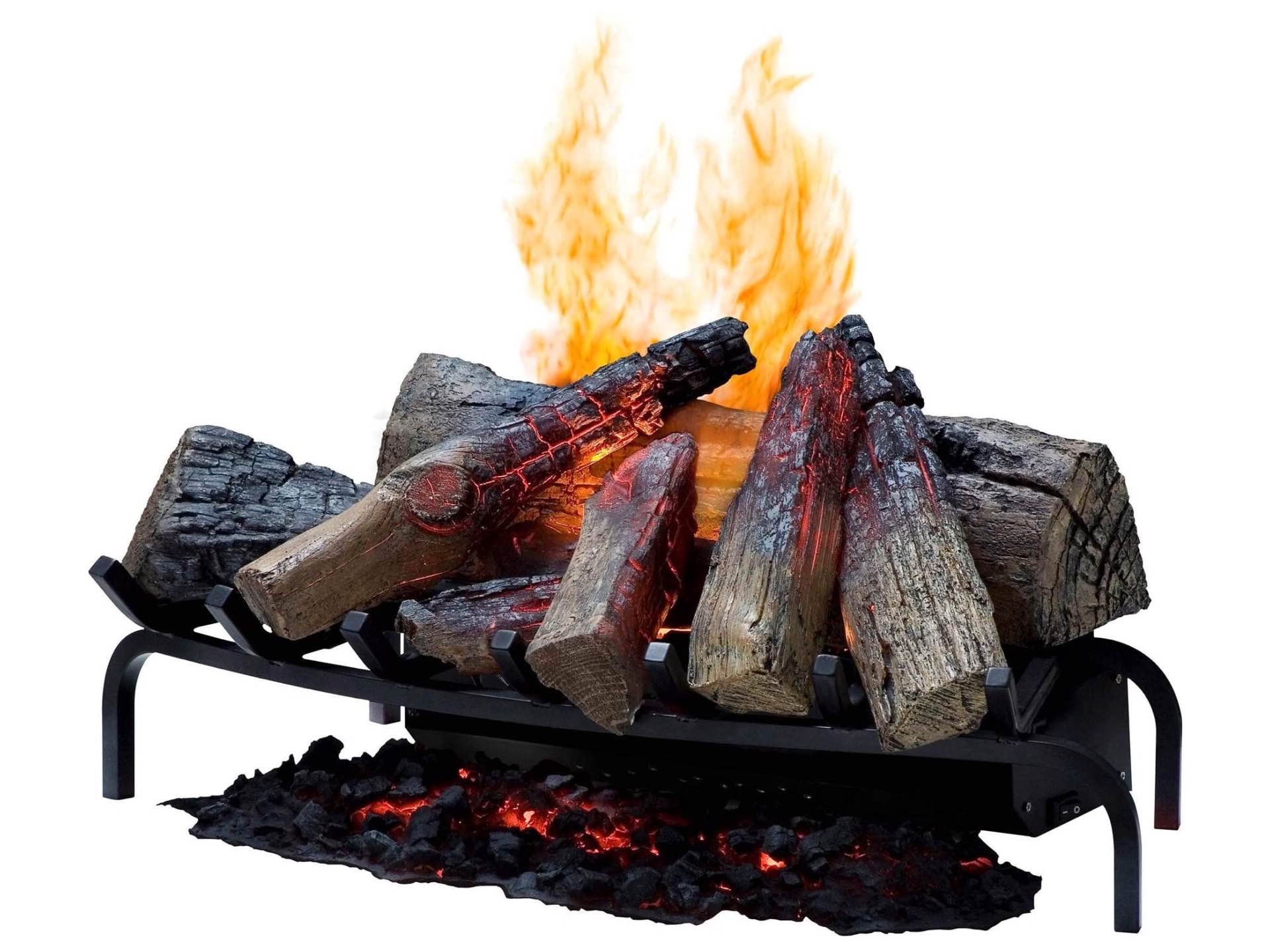 Dimplex "Opti-Myst" Electric Fireplace
If you happen to live in a place with only a decorative fireplace — or even if you've got a real one but hate messing about with logs and ashes, or you worry about young ones burning themselves on the flames — then you should look into getting an Opti-Myst electric fireplace.
In essence, these fireplaces use a combination of water mist and warm lighting underneath, along with a bit of pulsating log/ember glow, to create the illusion of real flames. It's surprisingly realistic, and very likely will fool every guest who comes over. (Am I saying you should pretend to burn your hand in the "flames" to prank your friends and family? No. But I'm not NOT saying it either 😈)
The fireplace insert can run for 14–17 hours before the small water reservoir (I think it's around one liter?) needs refilling. Even if we were talking about propane fireplaces, this is a much easier chore to deal with.
They've also got a number of other fireplace styles to choose from if the basic insert doesn't cut it for you. Some of them have heaters built in, making the ambiance even more realistic.
Get the Opti-Myst fireplace insert for $800 on Amazon.