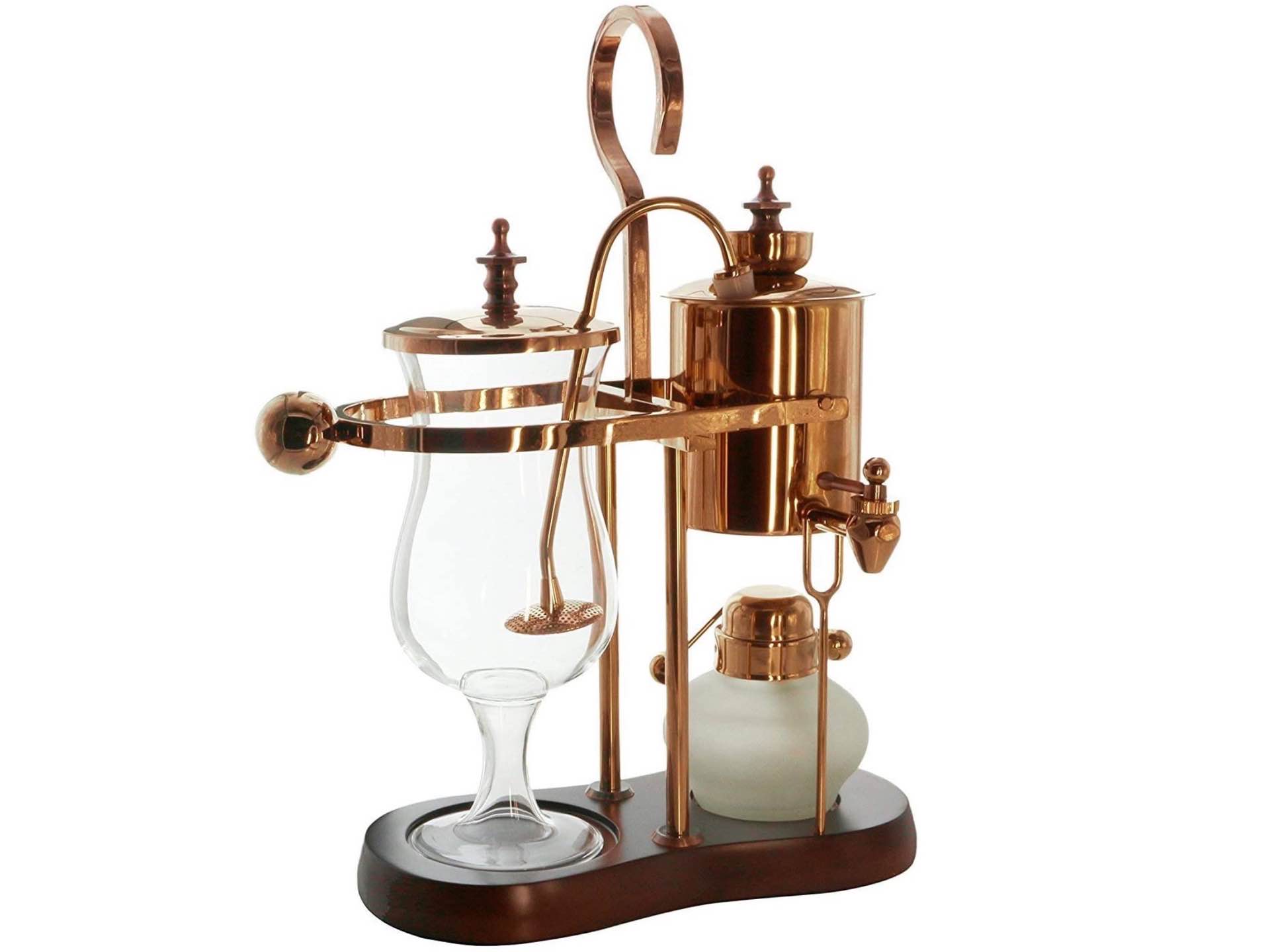 Diguo Belgian Balance Siphon Coffee Maker
If you thought this cold brew tower or the OG siphon pot made your coffee brewing experience feel more like a steampunk chemistry experiment, you're gonna be blown away by this Belgian balance siphon brewer. This isn't just science, it's ⚡fancy science⚡ (with a healthy dash of theatricality).
This Instagram video by photographer/filmmaker Peter McKinnon explains it all, really:
How sweet is that?! Taking advantage of pure kinetic physics to serve up your morning cup o' joe…so cool. And the results are tasty too — strong, smooth, and deceptively light-colored coffee, without a hint of bitterness at all.
Get this awesome display piece and conversation starter for $146 on Amazon in your choice of three colors: brass, rose gold, or silver.