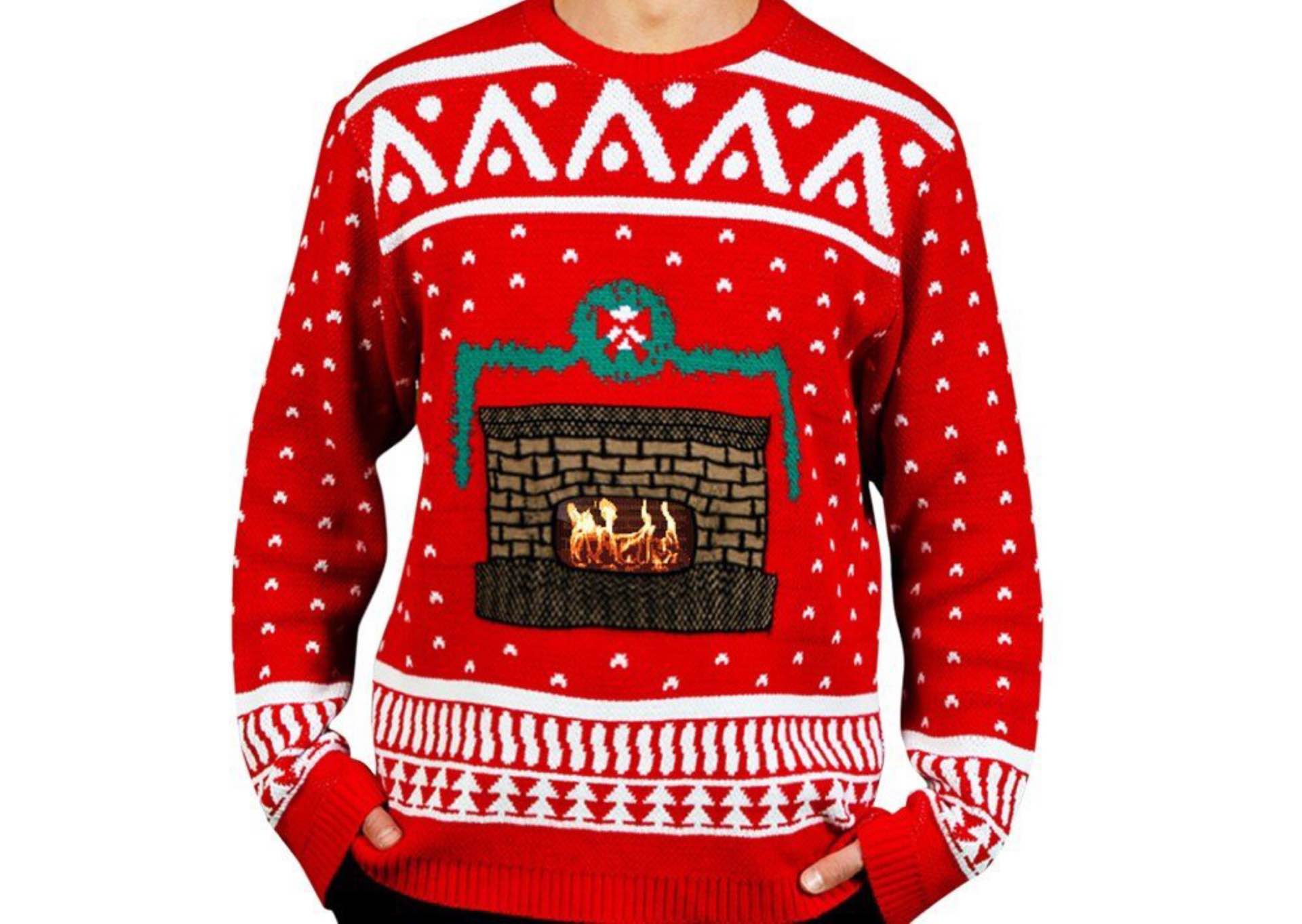 DigitalDudz "Crackling Fireplace" Christmas Sweater
Boy, would this animated fireplace sweater (made by Mark Rober's Morphsuits/DigitalDudz company) have made an awesome addition to our novelty gift guide the other day.
The way it works is, you start up the fireplace animation from the company's own Morph DigitalDudz app — or start a YouTube video of, say, Darth Vader being burned for five hours — then slide your phone into the sweater's front pocket opening. Boom, instant fireplace on your belly!
Here's a video showing it in action:
With this Christmas jumper you'll absolutely dominate your next holiday party, provided you're willing to sacrifice the sanctuary of your phone screen and actually talk to people. (*shudder*)
You can get the sweater for $41–$109 on Amazon, depending on size.