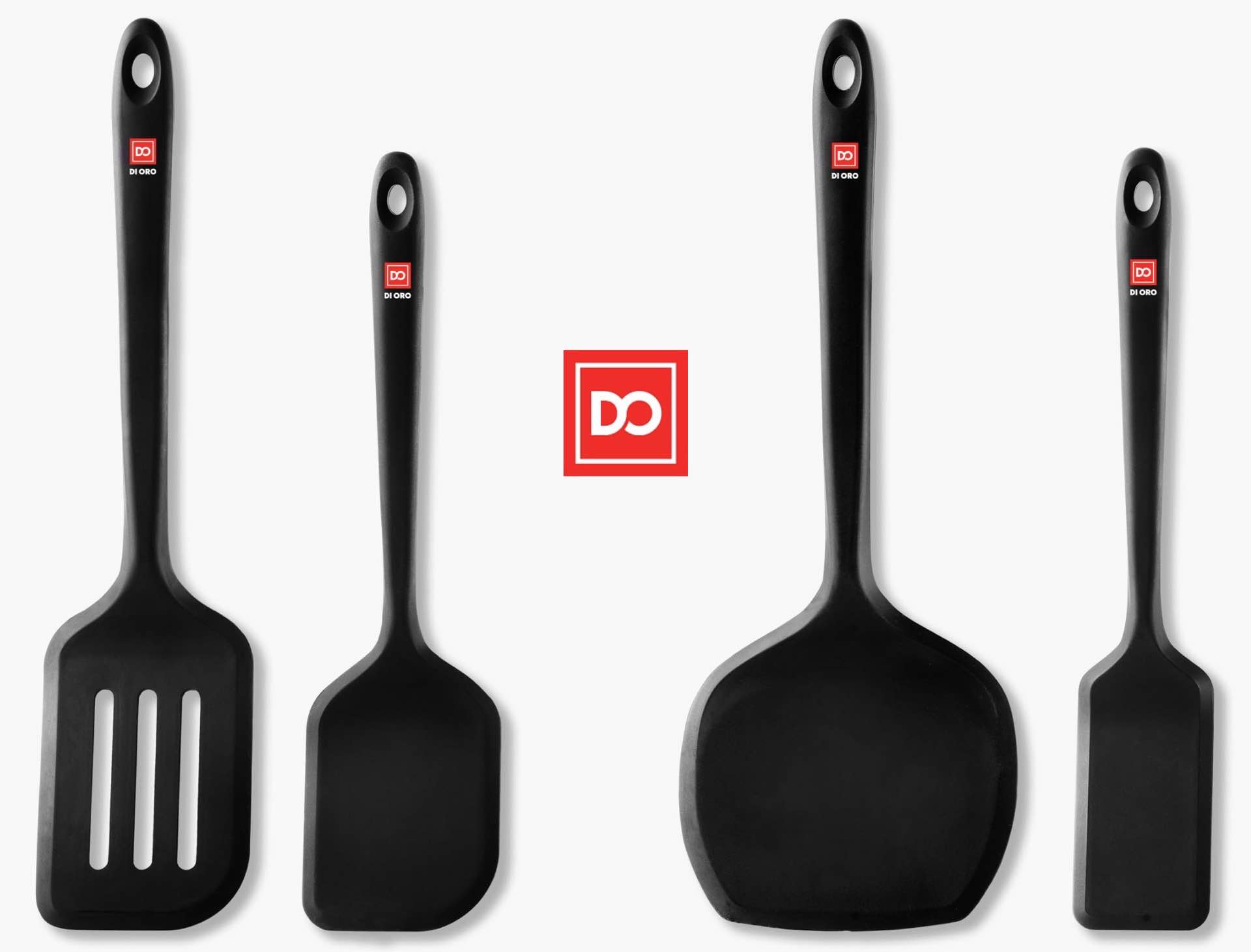 DI ORO "Esso" and "Forma" Seamless Silicone Turner Spatula Sets
If you prefer cooking with nonstick pans and the Matfer Bourgeat "Pelton" spatula isn't quite your style, these silicone turners from DI ORO may be more up your alley.
They're available in two sets of two:
The "Esso" set comes with a slotted spatula and a cookie/egg spatula.
The "Forma" set comes with a pancake spatula and a compact spatula.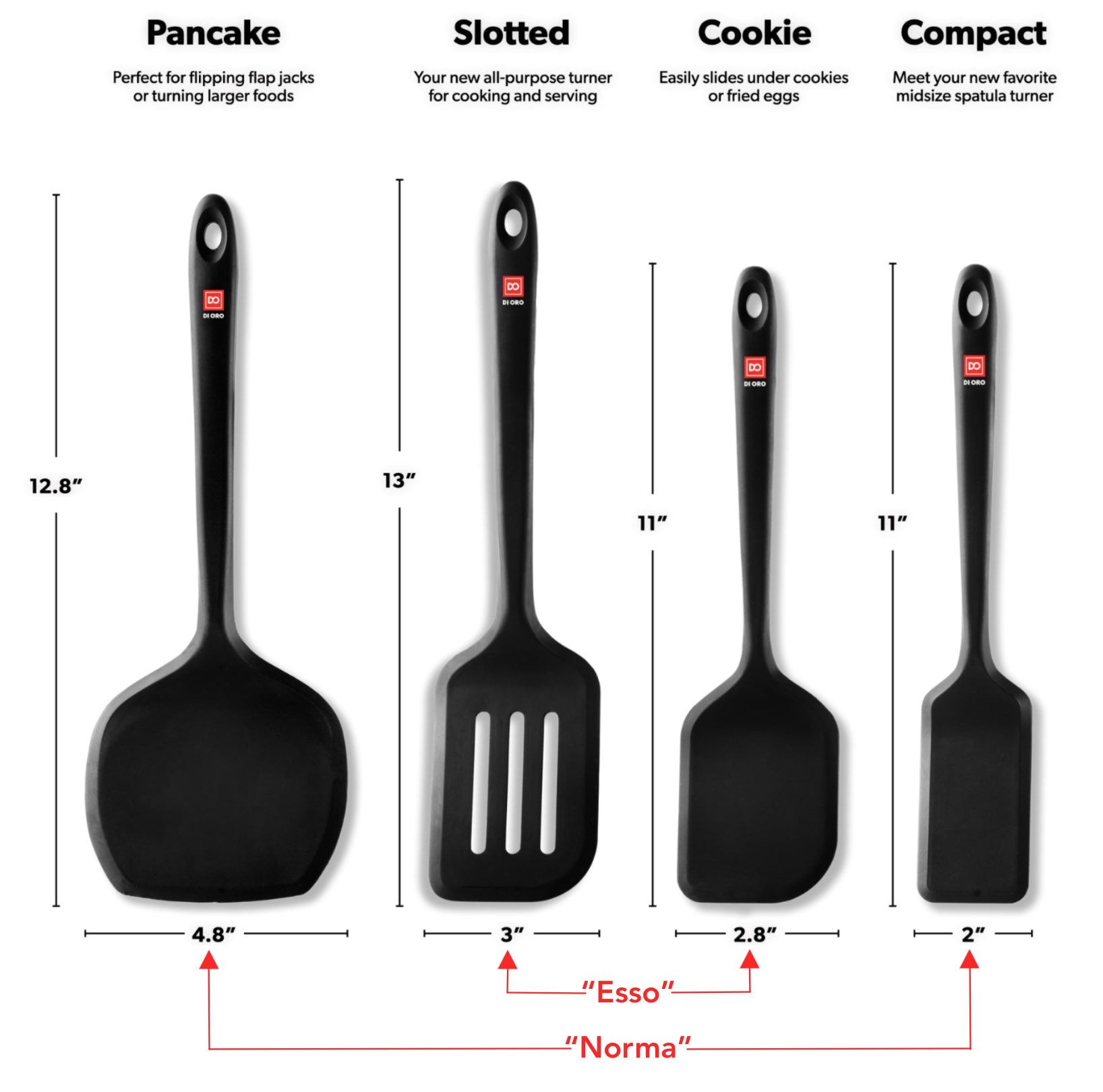 All four turners are made from 100% food-grade silicone (no fillers, no toxins, no BPA) that's heat-resistant and melt-proof up to 600°F, as well as dishwasher safe. They each have an ergonomic grip backed by a stainless steel core that lends them a solid and sturdy heft, while the flat ends offer just the right amount of flexibility for easily lifting and flipping various kinds of foods without sacrificing strength.
Both sets of spatulas are $23 on Amazon.