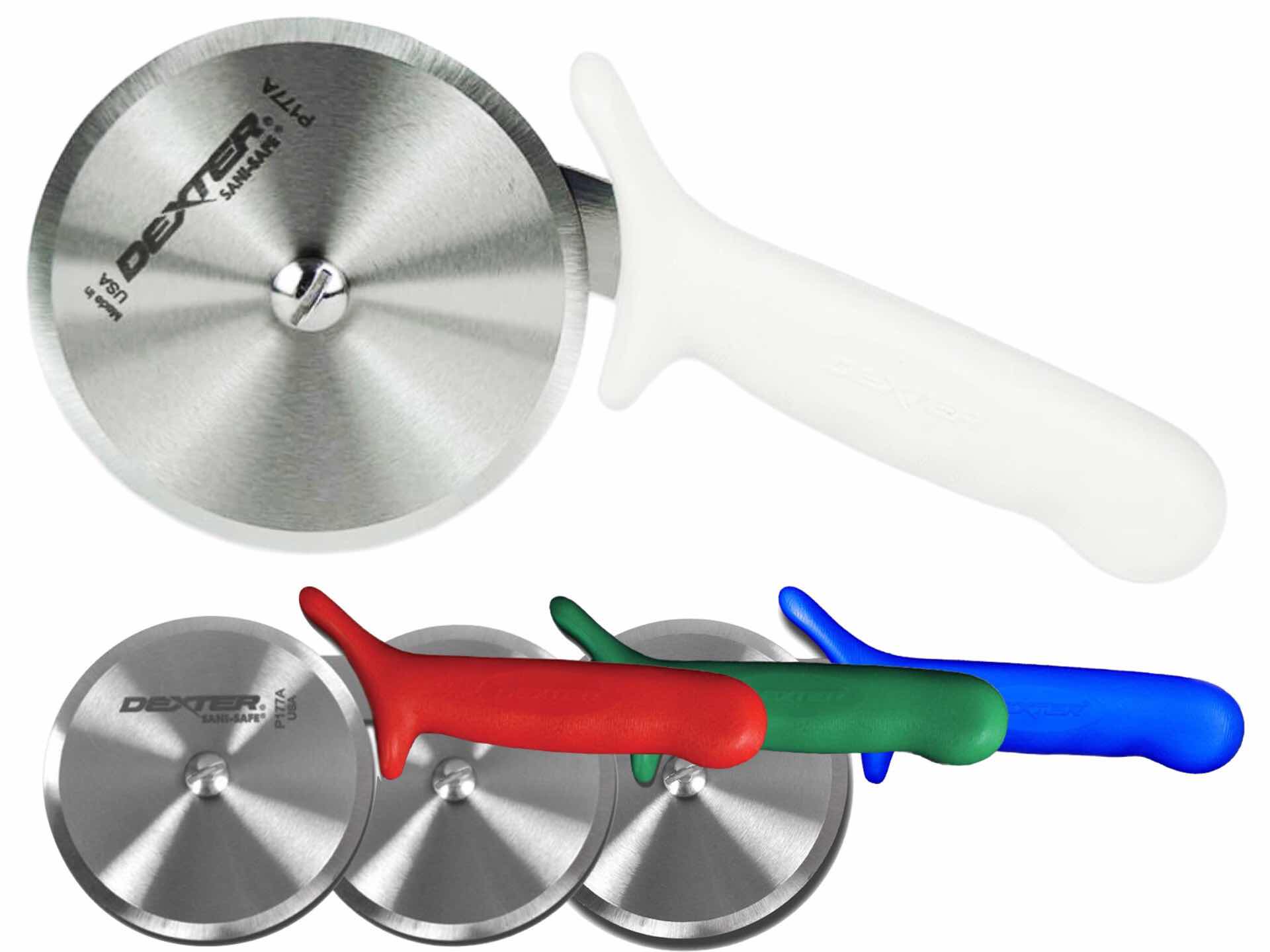 Dexter Russell Sani-Safe 4″ Pizza Cutter
The next time you're in the market for a pizza cutter, you might not be after anything too "out there" like a handle-free pizza wheel or one that looks and sounds like R2-D2. Maybe you prefer the classic handled design and just want something good in that respect.
Dexter Russell's Sani-Safe 4″ pizza cutter is what you want. This is the commerical-level tool that actual pizzerias and sub shops the world over have trusted to handle their business for a long time, so it's more than worthy enough for your home kitchen.
The textured polypropylene handle is comfortable to hold, will never slip out of your hands, and is built to withstand temperatures as high as 500°F. Meanwhile, the 4-inch carbon steel blade not only cuts quickly and efficiently, it'll remain stain- and corrosion-free for years to come.
Basically, this thing is indestructible. And even if you ever find the blade starting to wear out — we're talking hundreds of pizzas down the line — it's totally replaceable, no hassle.
The cutter comes in white ($26), red ($27), green ($27), and blue ($33). The official model number for each one starts with "P177A" — which, come on, you gotta respect that.