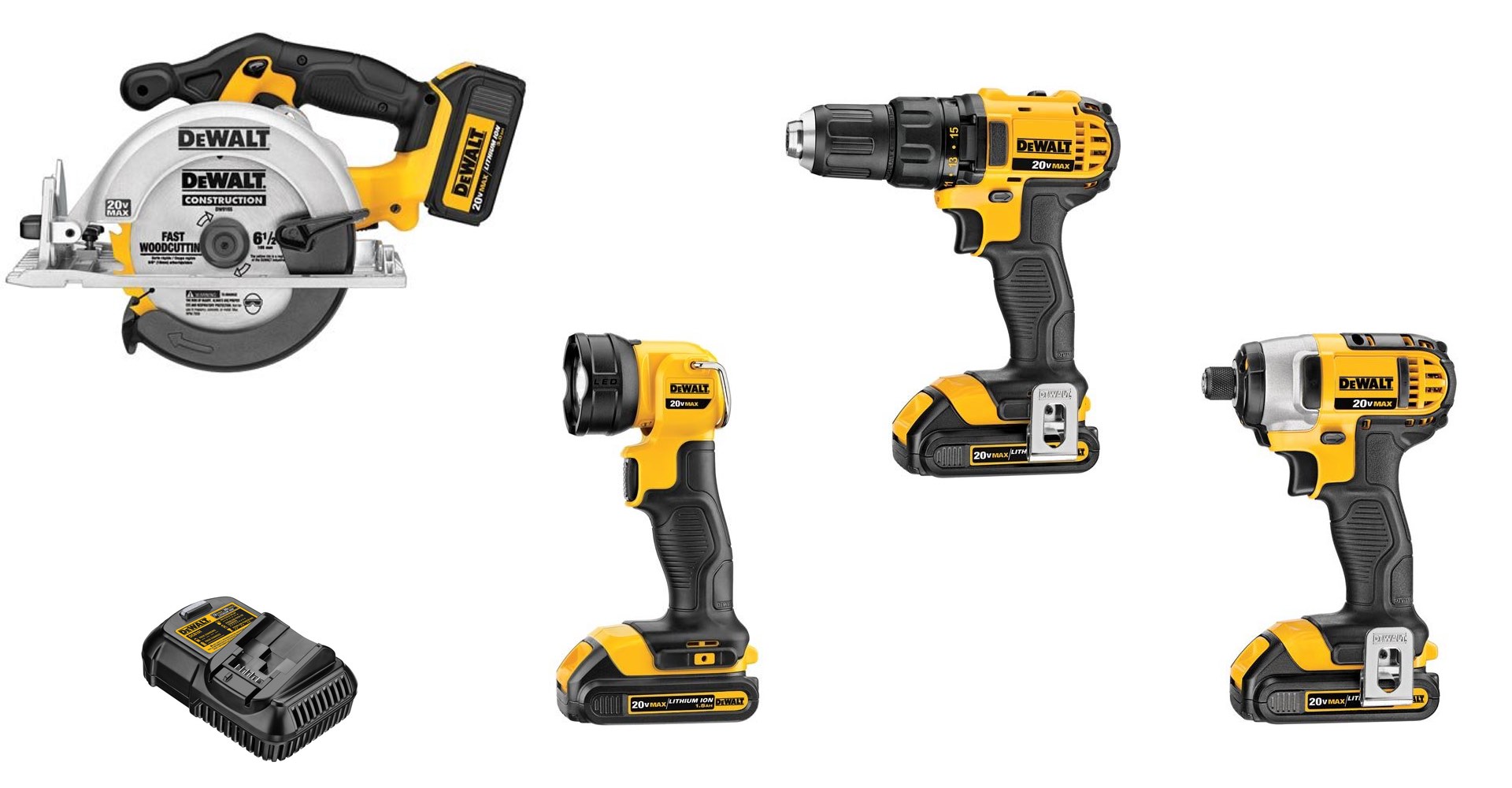 Dewalt 4-Tool Combo Kit
If you work with your mind, rest with your hands.
You probably spend far too much time staring at glowing screens all day. We do, too. Reading and replying to email, writing code or prose, pushing pixels in Photoshop, making and/or observing power point presentations, watching cat videos on YouTube, — these are the things our days seem to be made up of.
And so how best to let your mind recharge after all of that computer-centric work? With lumber and power tools, that's how.
This 4-tool combo kit includes a 1/2-inch drill with a 2-speed transmission, a 1/4-inch impact driver with LED light ring, a 6-1/2-inch circular saw, and an LED work light.
As a homeowner, a power drill, an impact driver, a circular saw, and a miter saw are the staples of power tools. Not only are these ideal for building your own furniture and other projects, but they're invaluable for taking care of your own home and investing that sweat equity our fathers kept telling us about.
All the tools in this kit are battery powered with Dewalt's highest-capacity 20V Lithium-Ion batteries (cheaper sets use 18V or 12V). And if you're new to Dewalt, you're in for a treat — they make some of the finest tools you can buy. High quality, built to last, and capable of whatever project you dare to tackle.