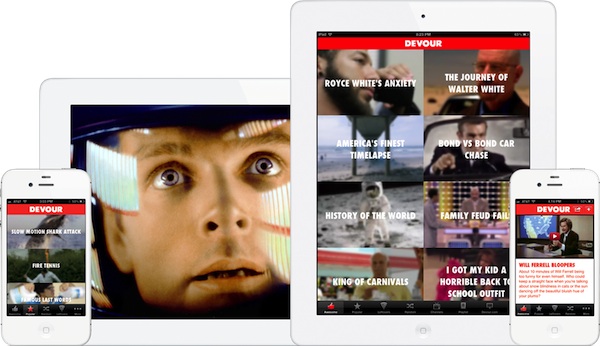 Devour App for iOS
We're huge fans of Devour, the popular blog dedicated to curating YouTube from the wild west of the Internet to a stellar collection of funny and remarkable videos.
With the iOS app, Devour is available on your iOS device with a much better experience than offered by Mobile Safari. It even supports AirPlay, so you can stream your favorite video to your AppleTV with ease.
The free app runs on the iPhone, iPod touch and iPad. Check it out here.