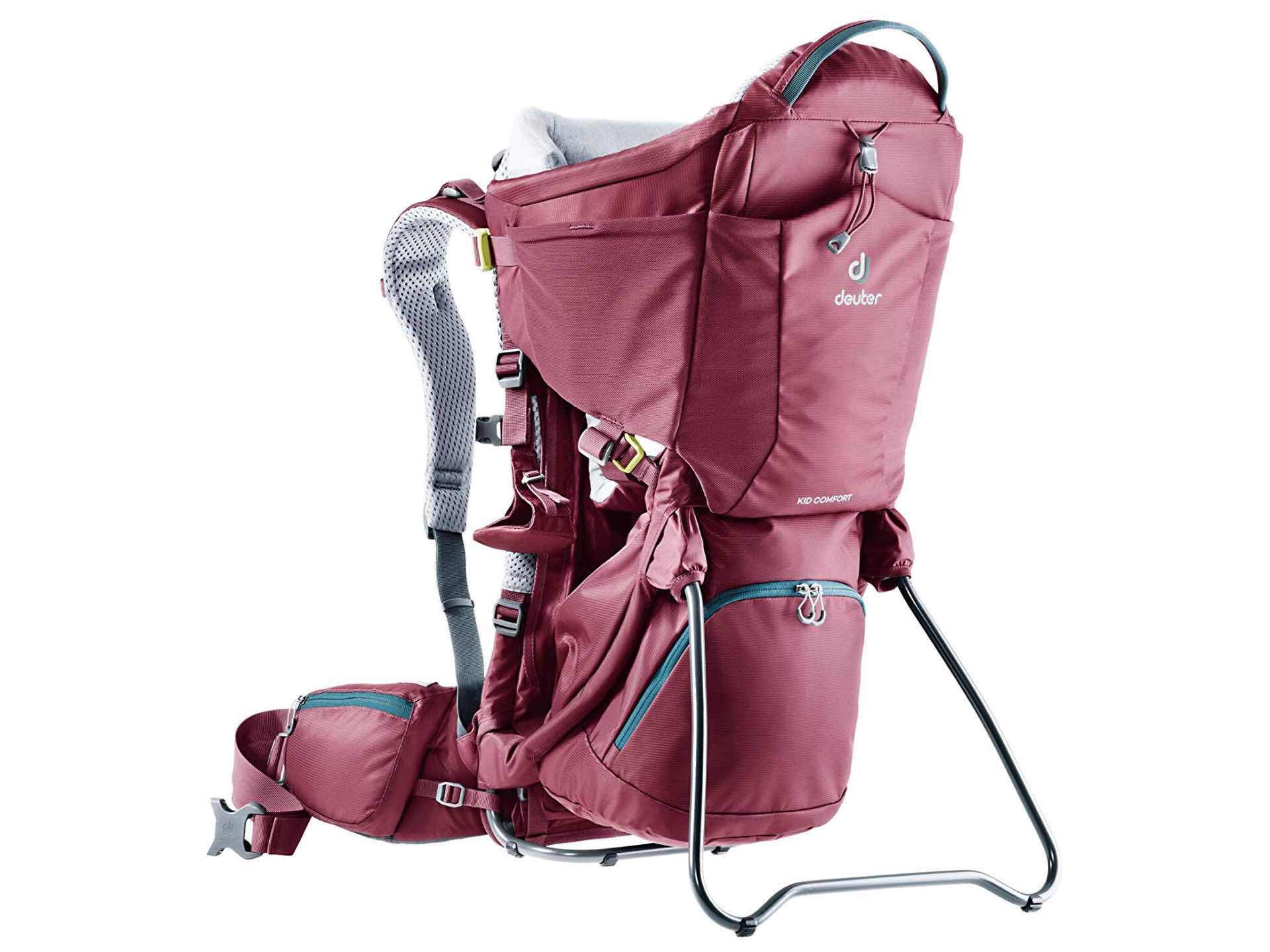 Deuter "Kid Comfort" Hiking Baby Carrier
Instilling a love of the outdoors in your kid is so much more pleasant with a quality hiking baby carrier. Deuter's Kid Comfort lives up to its name by offering the young adventurer a safe, snug place to ride on your back as you navigate any hiking trail.
It can be worn by men or women with a torso length of 15–21″, and it's so lightweight and comfy to wear, you'll almost forget it's there after a while. The "Aircomfort" mesh net that runs between you and the child's seat lets air flow freely so your back is nice and ventilated, rather than uncomfortably sweaty all hike long.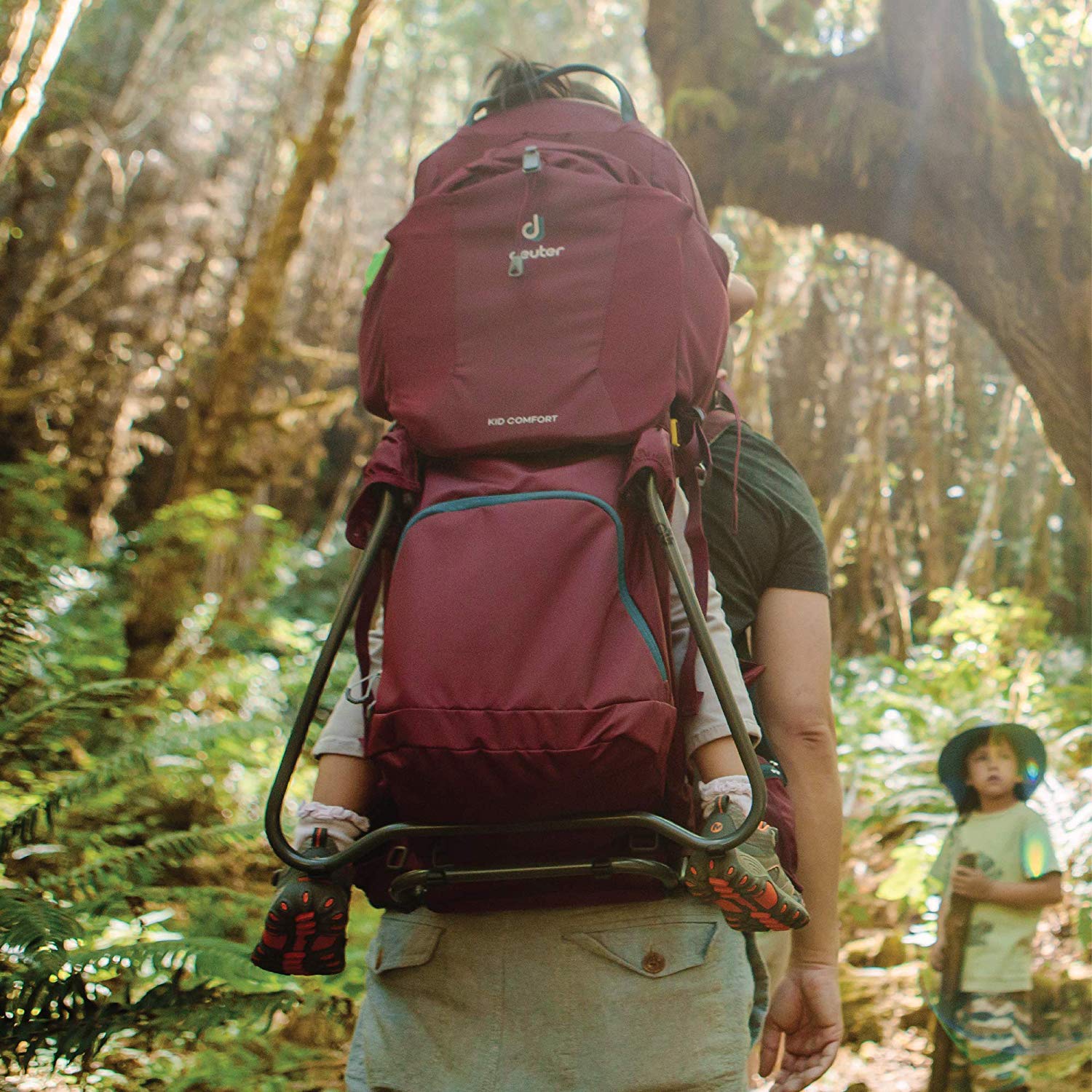 There are also a bunch of adjustment points so the seat can grow with your kid, as shown in this short overview video:
The plush wraparound chin pad/pillow is a nice touch, as it lets your child have a nap anytime they need to, and it's conveniently machine-washable after the hike. And lastly, the included kid sunroof is quick and easy to deploy or stow away.
You can get the Kid Comfort carrier for $290 on Amazon. If you wanna go even a step higher, they also offer the Kid Comfort Pro for $330, which has all the same features plus a rear-view mirror, a removable day pack — great for bringing toys, a change of clothes, etc — and an extra-tall padded cockpit for your little hiking buddy.