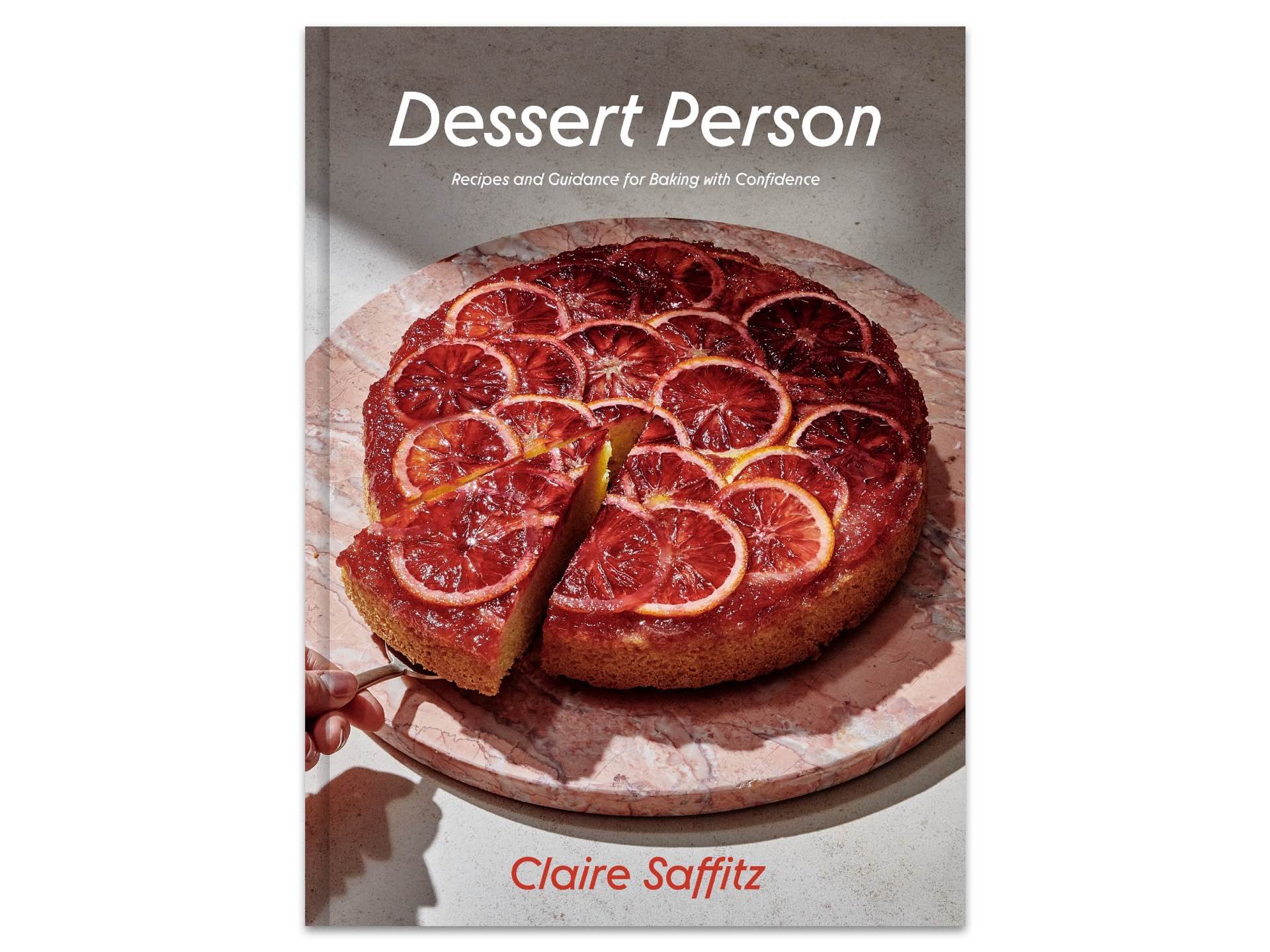 'Dessert Person' Cookbook by Claire Saffitz
Ever since the Bon Appétit fiasco last June, I've been trying to keep up with my favorite test kitchen cooks as they've sadly gone separate ways and moved onto other projects.
Claire Saffitz, former host of the viral "Gourmet Makes" series, wherein she reverse-engineered all kinds of candies and other snack foods — and was undoubtedly what brought so many fans onboard in the first place — has since gone on to publish her debut baking cookbook, Dessert Person: Recipes and Guidance for Baking with Confidence.
https://www.youtube.com/watch?v=2mlK55vWdJw
If you've been watching her accompanying (and ever-delightful) YouTube channel, you've already gotten to see several wonderful recipes from the cookbook, like confetti cake, coffee coffee cake (not a typo), the best oatmeal cookies, chewy malted "Forever" brownies, and more.
https://www.youtube.com/watch?v=xidcMKR8ikM
I like the succinct way her About page describes the book:
Dessert Person is a celebration of baking and pastry and all things sweet. But to Claire, being a self-described "dessert person" is also an attitude; it's about embracing cooking and eating as fundamental sources of pleasure. This book empowers reluctant home bakers to bake with more confidence and approach food with greater joy, because anyone can be a dessert person — even people who think they're not.
What's so handy about Dessert Person is that the recipes are organized by difficulty level and include lots of helpful footnotes for novices to build a strong baking foundation with:
She outlines the problems and solutions for each recipe—like what to do if your pie dough for Sour Cherry Pie cracks (patch it with dough or a quiche flour paste!)—as well as practical do's and don'ts, skill level, prep and bake time, step-by-step photography, and foundational know-how. With her trademark warmth and superpower ability to explain anything baking related, Claire is ready to make everyone a dessert person.
Caramalized pumpkin pie. Pistachio linzer tart. Spiced honey and rye cake. Blueberry slab pie. Minty lime bars. The recipes in this book are going to wreak havoc on my diet — or they would, if I were on one 😅 But I mean that in the best way. They all sound amazing.
It's not all desserts, either; there's a section dedicated to breads and savory baking, with recipes for things like pigs in a brioche blanket, pull-apart sour cream and chive rolls, miso buttermilk biscuits, and loaded corn bread.
Get the cookbook in these formats: