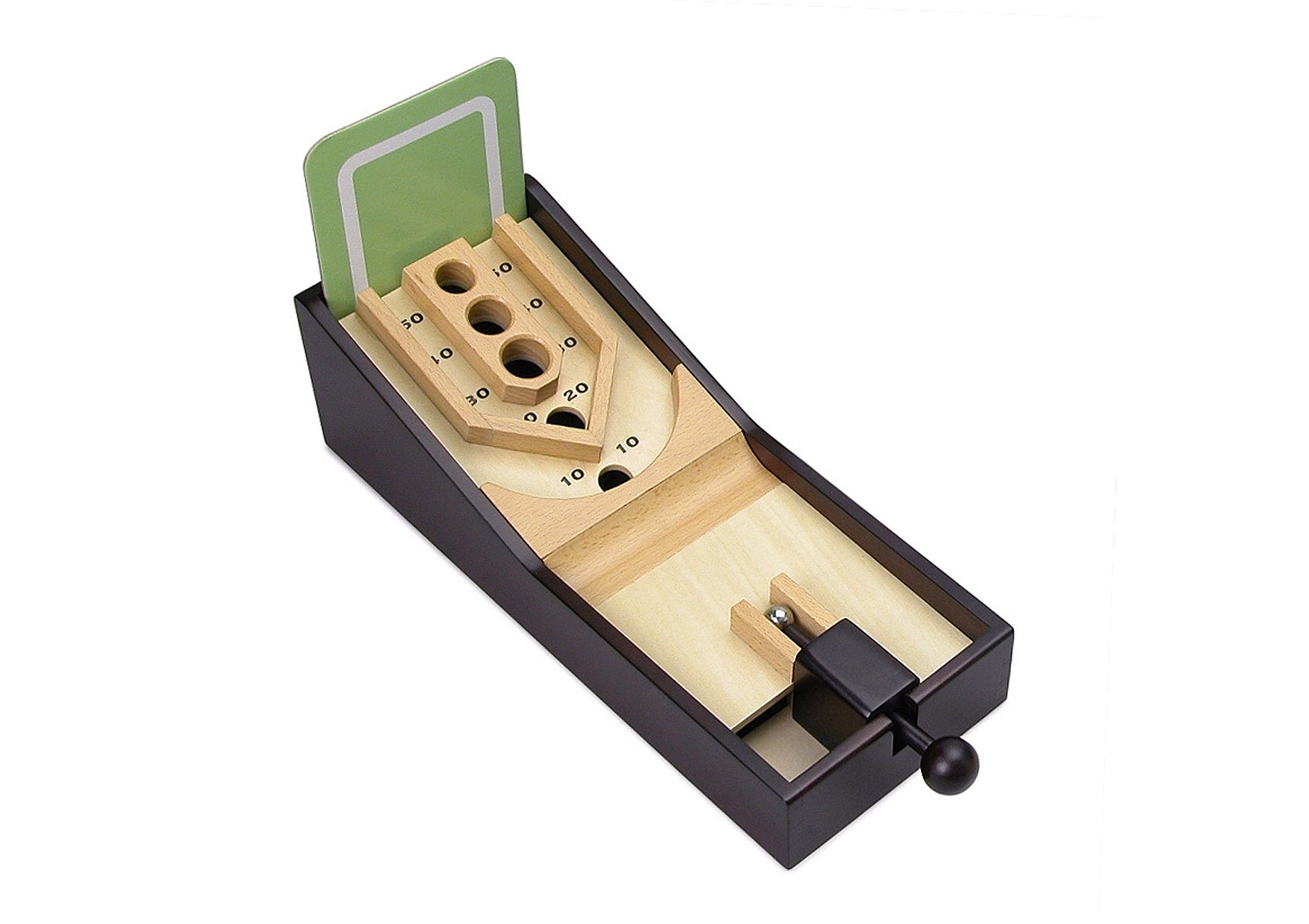 Desktop Skeeball Game
Skeeball was one of my favorite arcade games as a little kid. I always sucked at it, of course — there's a VHS tape somewhere of an early birthday party that shows my parents making me (the oh-so-clever little cheater) get off the end of the ramp, where I was dropping skeeballs directly into the center hole — but it was always a fun way to spew out some tickets for prizes at the counter.
I don't get out to arcades much anymore, but that doesn't mean I can't still enjoy some classic gaming action anywhere I go, thanks to this desktop skeeball game. It's essentially a miniature version of the real deal, with an automatic ball return and everything. My only two quibbles are:
It's a bit on the loud side, so don't expect to discreetly play this in an office setting.
It has a tendency to slide around a bit, but that's nothing that a little micro-suction tape can't fix :)
Get the game for $35 at UncommonGoods.