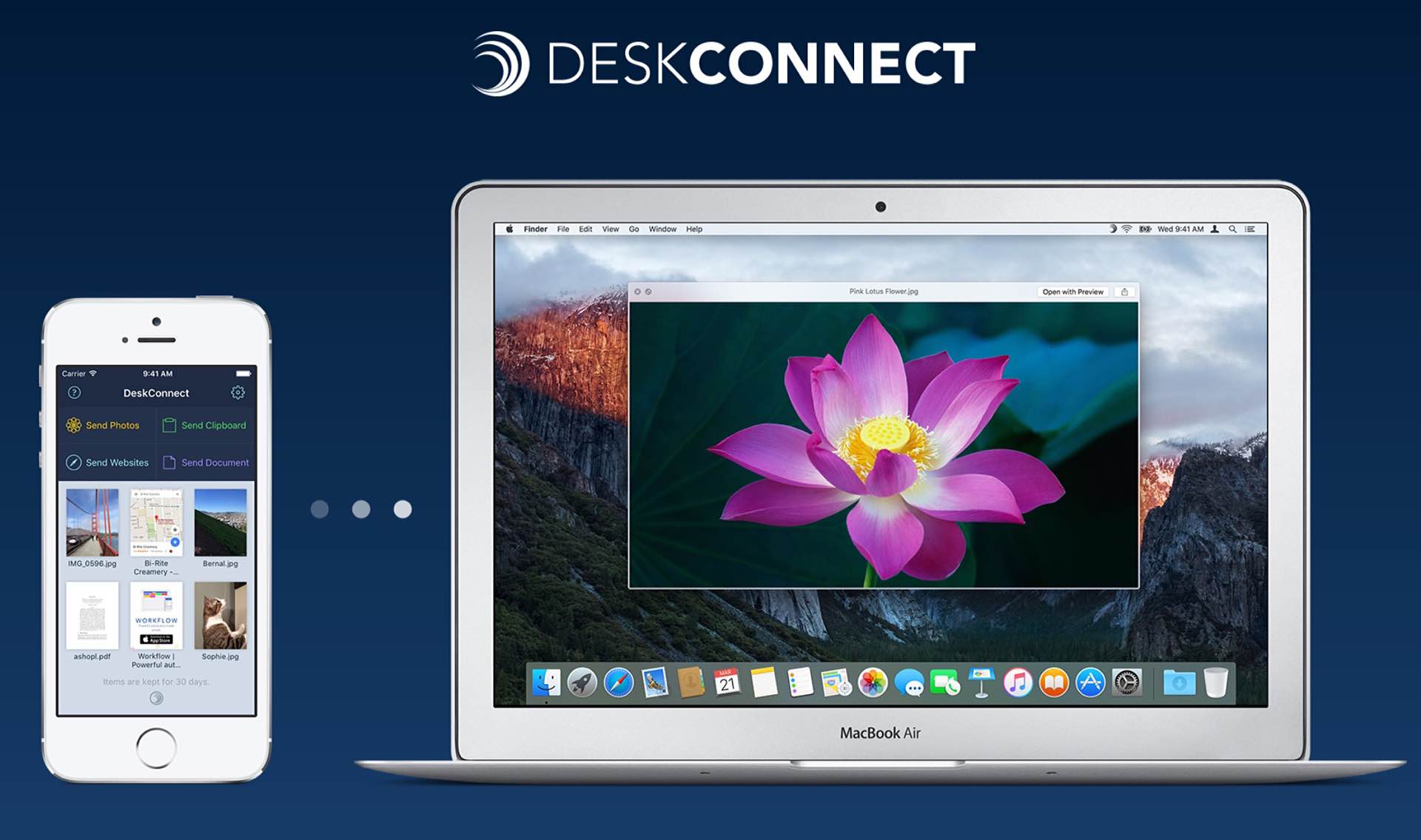 DeskConnect for iOS and Mac
If you've ever been frustrated by Apple's AirDrop utility for sharing things between devices — I know I have — DeskConnect is a solid (and free!) alternative.
When AirDrop works, it works well, but it has this nasty habit of sending files slowly (or not at all), and it sometimes gets multiple devices under the same AppleID account confused, or fails to display them altogether. DeskConnect, on the other hand, offers a simple, quick, and well-thought-out way to share web pages, documents, and photos back and forth between all your devices without fail.
Federico Viticci said it best: "…it's impossible not to be impressed with its simplicity and speed." (You should read the rest of his overview if you want the specifics on how DeskConnect works. Your data is secure, not to worry.)
DeskConnect is made by the same folks behind the Apple Design Award-winning Workflow for iOS, so you know it's quality. Get it free on the iOS App Store, along with its free Mac counterpart.