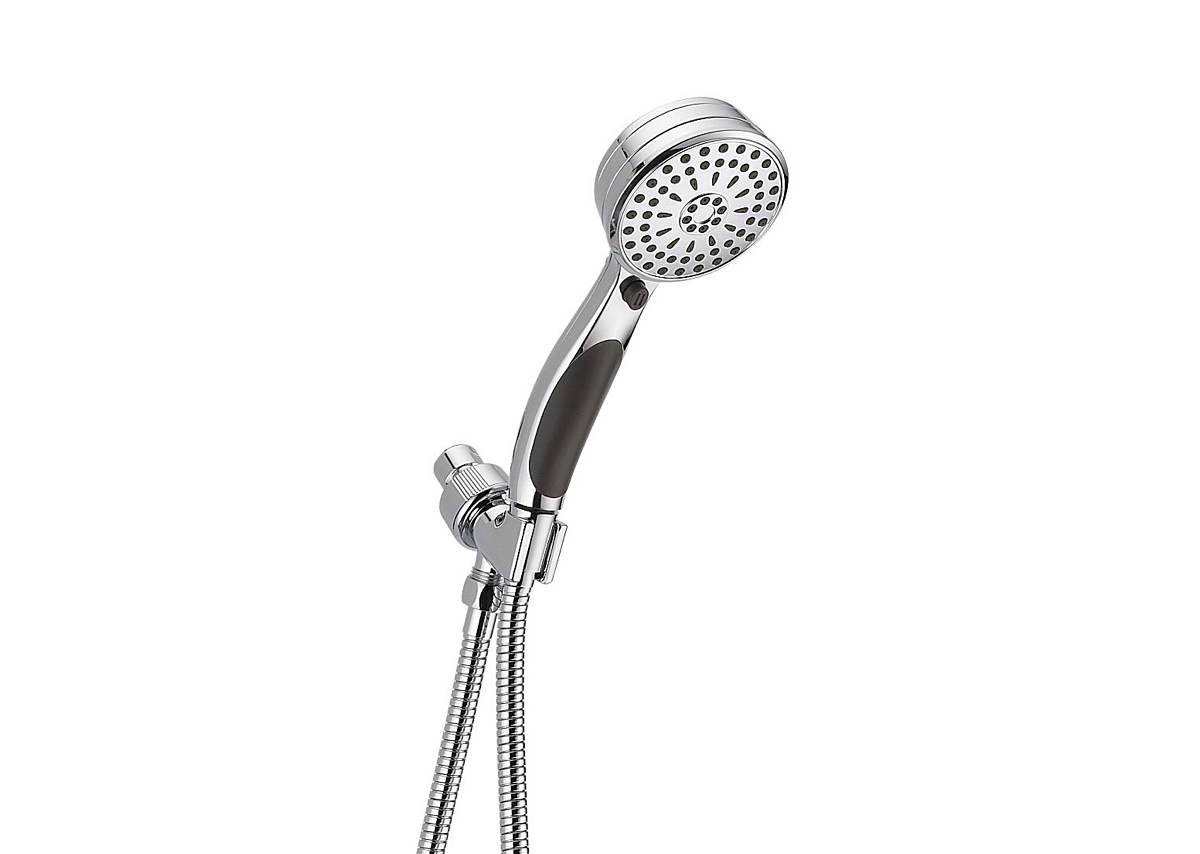 Delta Faucet 54424-PK 9-Spray Handheld Showerhead
This Delta 9-spray handheld showerhead is pretty great, for several reasons:
It's strong enough to feel like I'm getting clean (2.5 GPM flow rate) without feeling like my skin is being melted off.
As the name suggests, there are 9 different spray settings to choose from. Variety is the spice of life!
It has a "pause" button that basically reduces the shower flow to a drip, for those times when you don't need the water running full-stop and could conserve it instead—for example, when you're shampooing or giving your kid a bath. I suppose this would be ideal for bathing pets too, but I don't have one.
The metal hose extends from 60″ to 82″ and never seems to get kinked up.
If the Delta 9-Spray sounds like the showerhead for you, pick one up on Amazon for $57.