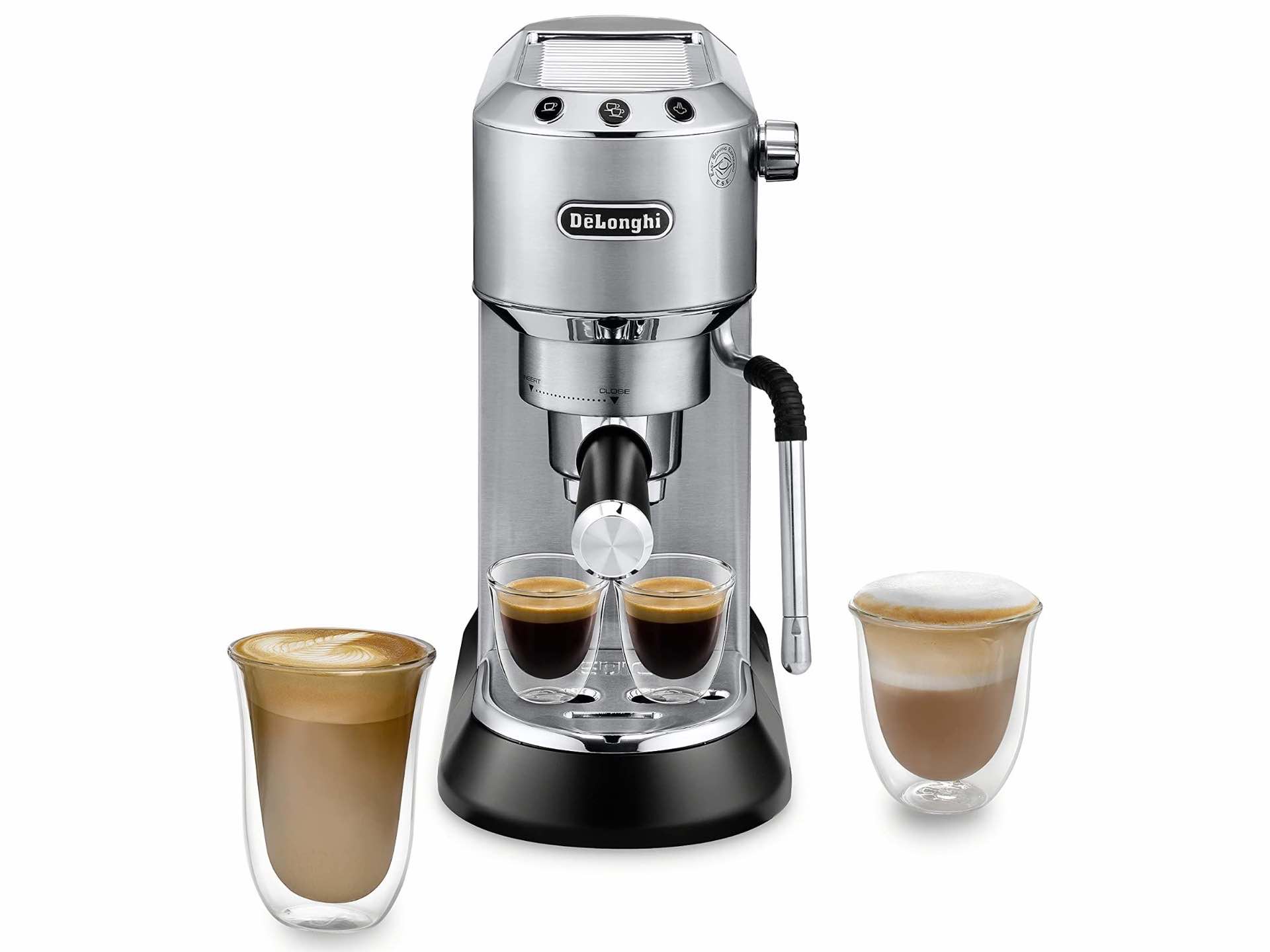 De'Longhi EC885 "Dedica Arte" Espresso Machine
As someone who still loves their old De'Longhi Dedica EC680 espresso machine but didn't particularly enjoy the process of swapping out the steam wand — although it was worth the trouble in the end, because I've been making some superb lattes with it — it almost pains me to know that De'Longhi released the EC885 model last year, which comes with a similar-style steam wand already built in. 😩😩😩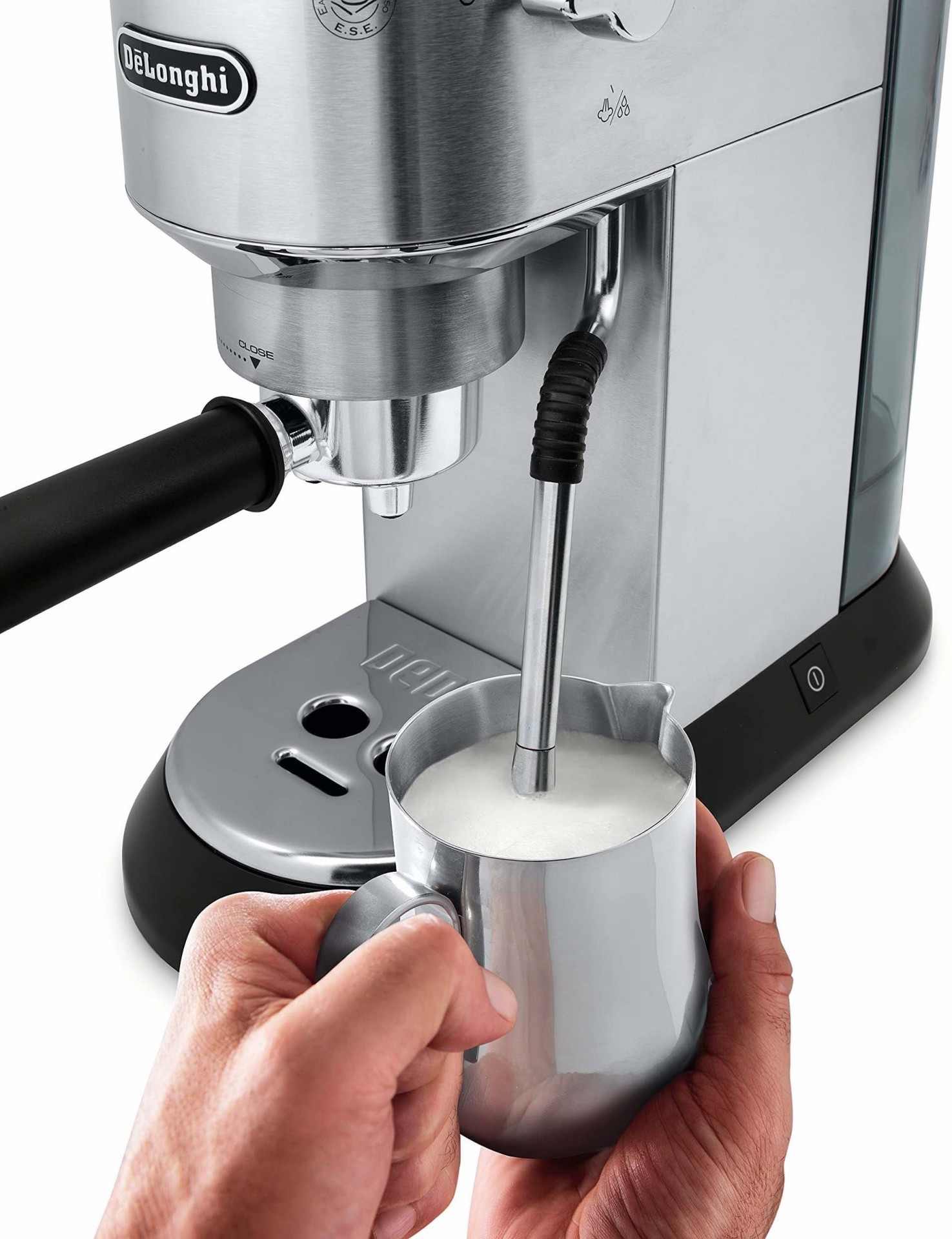 Like previous models of the Dedica machine, the EC885 boasts a powerful 15 bars of pump pressure, along with a quick-heating thermoblock boiler that allows you to get fully up and running within a minute or two, pulling espresso shots that rival your local cafe — once you've got some practice under your belt.
Another nice upgrade is the new metallic tamper included in the box, replacing the lame plastic tamp + spoon I got with mine.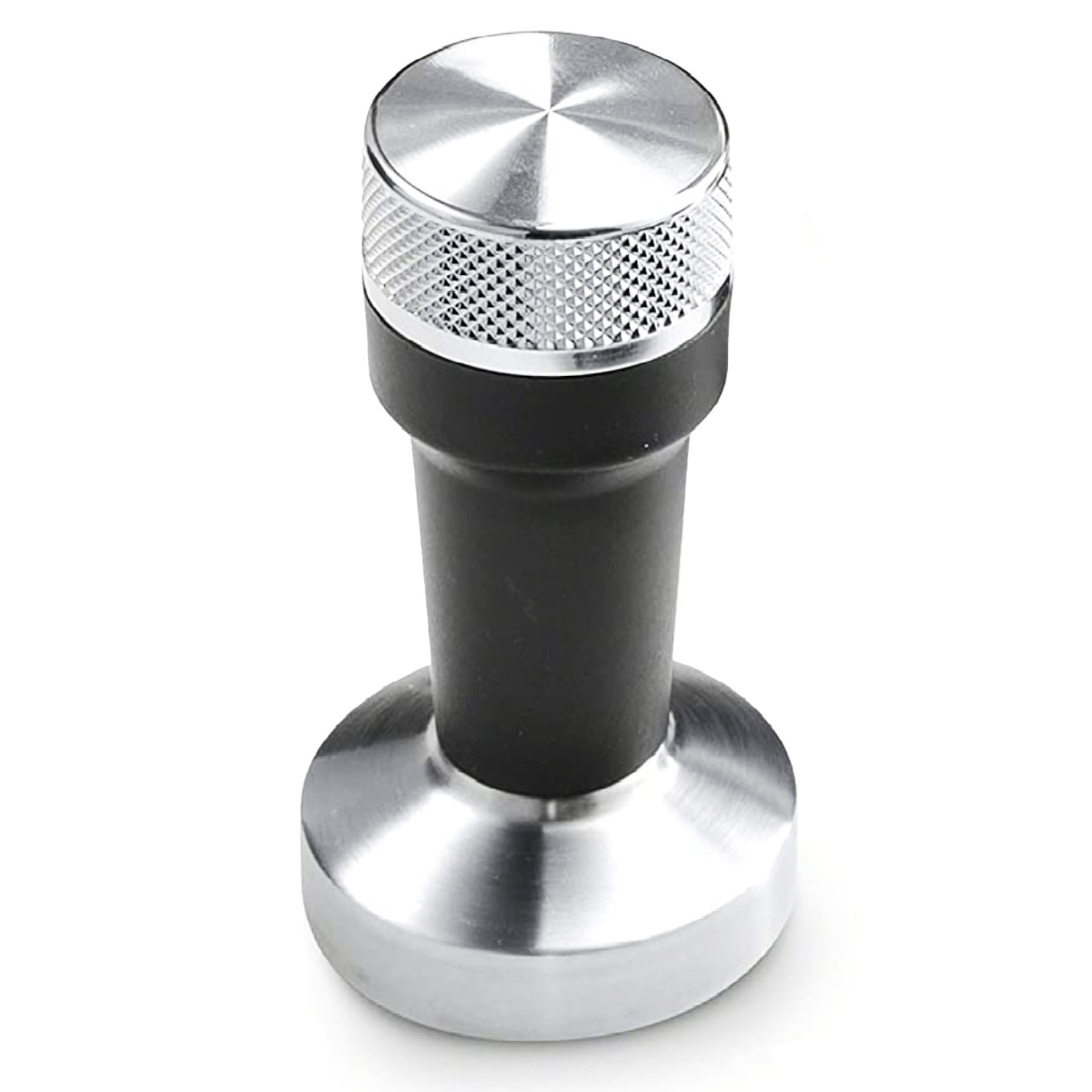 You'll probably still want to get a nonpressurized portafilter basket (as explained in our gear guide) and a nice milk pitcher for best results.
Get the De'Longhi Dedica Arte EC885 for $351 on Amazon.