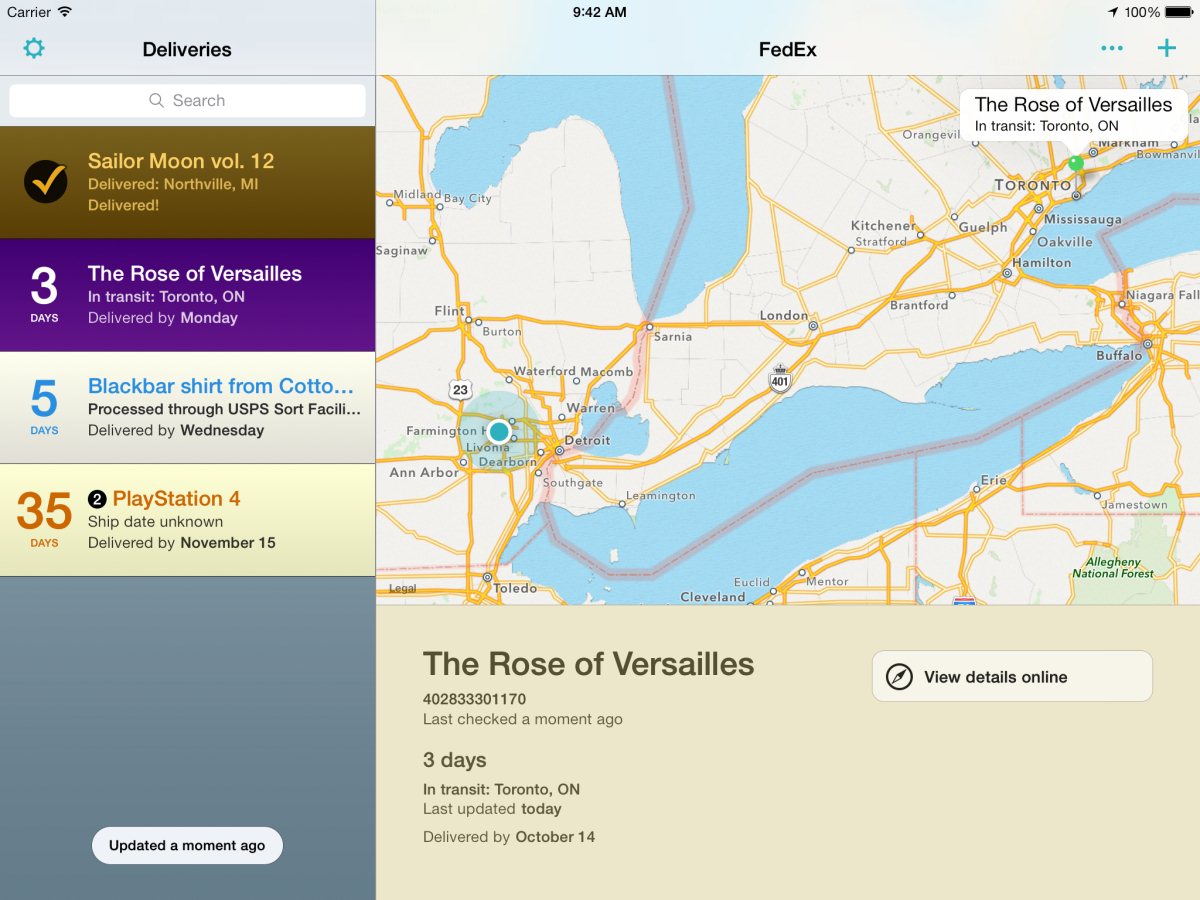 Delivery Status Touch 5.0 for iOS 7
It's not been mentioned here before, but unless I'm mistaken, all of us here at Tools & Toys use Delivery Status Touch to track our various shipments. I certainly can't think of a better option, because you can add tracking numbers from just about any delivery service out there and it will work like magic.
The app just got even better too, with its recent 5.0 update. It now sports a beautiful iOS 7 design, along with a host of new features:
Background notifications
An option to add estimated delivery dates to your iOS calendar
Deliveries are now archived rather than deleted, in case you need to reference them later
iCloud sync (although you may want to use their proprietary sync service for now if you wish to use their free Dashboard widget for Mac)
1Password integration
and a LOT more. At only $5, this is the shipment-tracking app to have.