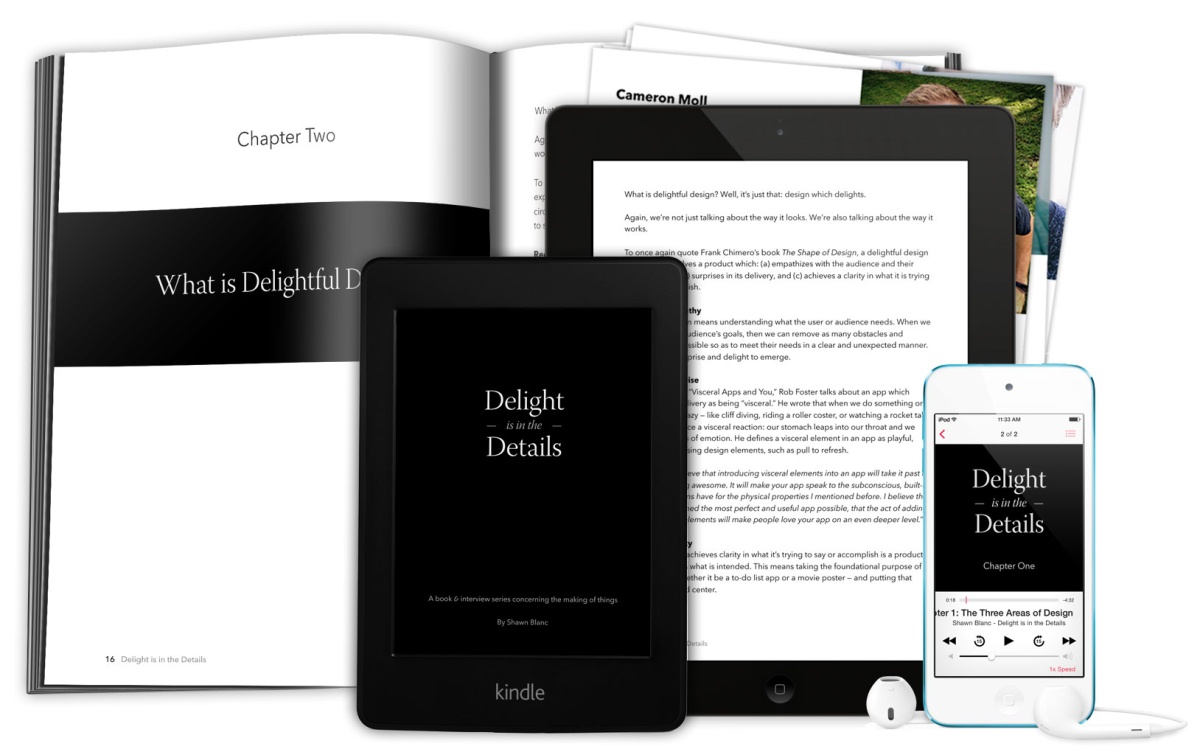 Delight is in the Details
Written by our fearless editor Shawn Blanc, Delight is in the Details is an audio book, eBook, and interview series for people who make things.
The focus is on addressing the finest goal a person in our industry can have: to create substantive work that delights and excites our audience. To that end, this book bundle contains eight audio interviews with such creative luminaries as Marco Arment, Federico Viticci, Cameron Moll, and more.
You can pick up the entire book bundle for only $29, which includes:
A 75-page eBook, available in PDF, ePub, and MOBI formats.
An audio book, recorded by Shawn himself. There's a file that contains the entire audio book, or you can listen to each of the 14 chapters individually.
The eight interviews, split into individual MP3 files.
If you'd rather just get the eBook alone, you can do that for $20. I personally recommend going for the full package, but it's up to you.