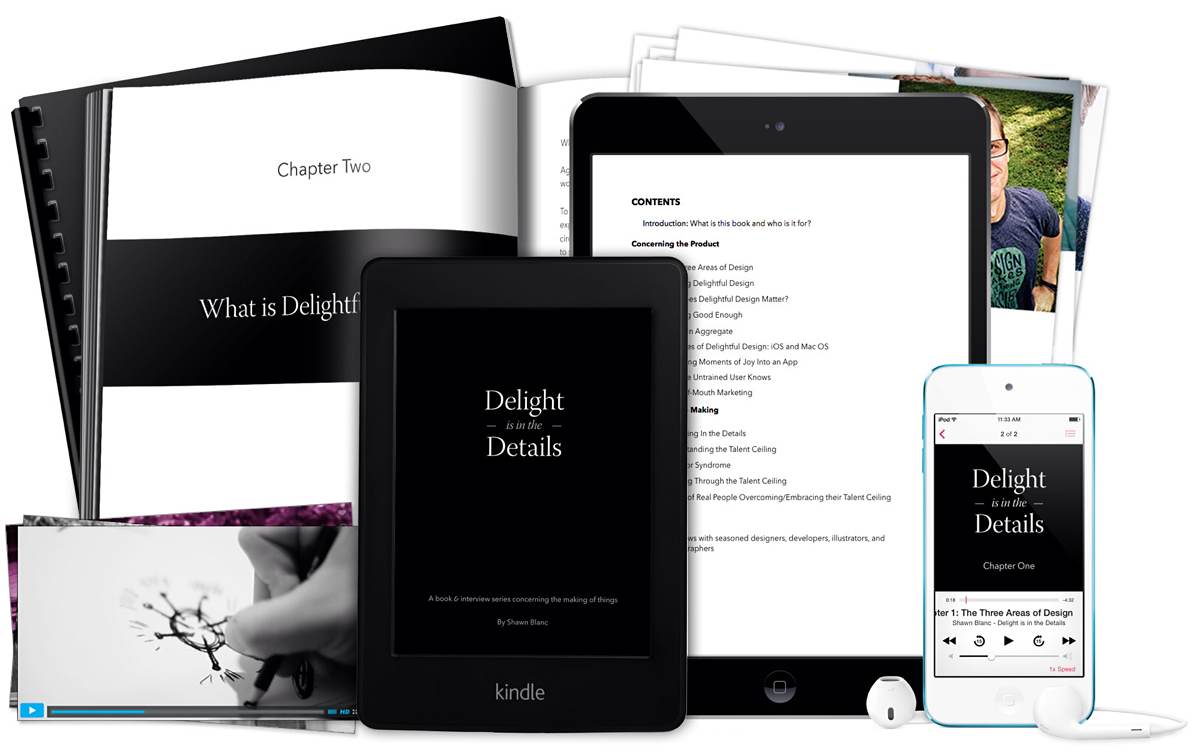 Big Update to Shawn's eBook, 'Delight is in the Details'
Our own editor Shawn Blanc has released a huge update to his awesome ebook about creativity, Delight is in the Details. Everything you loved about the original version is still in there, along with a ton of new content and refinements:
The ebook has been upped from 75 pages to 88 thanks to the addition of two new chapters
Two new audio interviews (Matt Alexander and Jared Sinclair), bringing the total to 10
All of the audiobook and audio interview tracks have been remastered
There are now transcripts of all the interviews, in case you'd rather read than listen
A new Makers Q&A section
References to iOS and OS X have been updated
Three short videos about creativity and design, all with high production value. You can watch one of them right now: "The Creative Life"
If you already bought the first edition of Delight is in the Details, you get this update (and all future updates) for free. A Gumroad link to the new files will be emailed to you, so keep an eye out.
For the rest of you who have yet to make the plunge, the book is 25% off ($29, down from $39) today only. Now's your chance to get in on a fantastic book that will spur your creative work and show you why sweating the little details is so important.