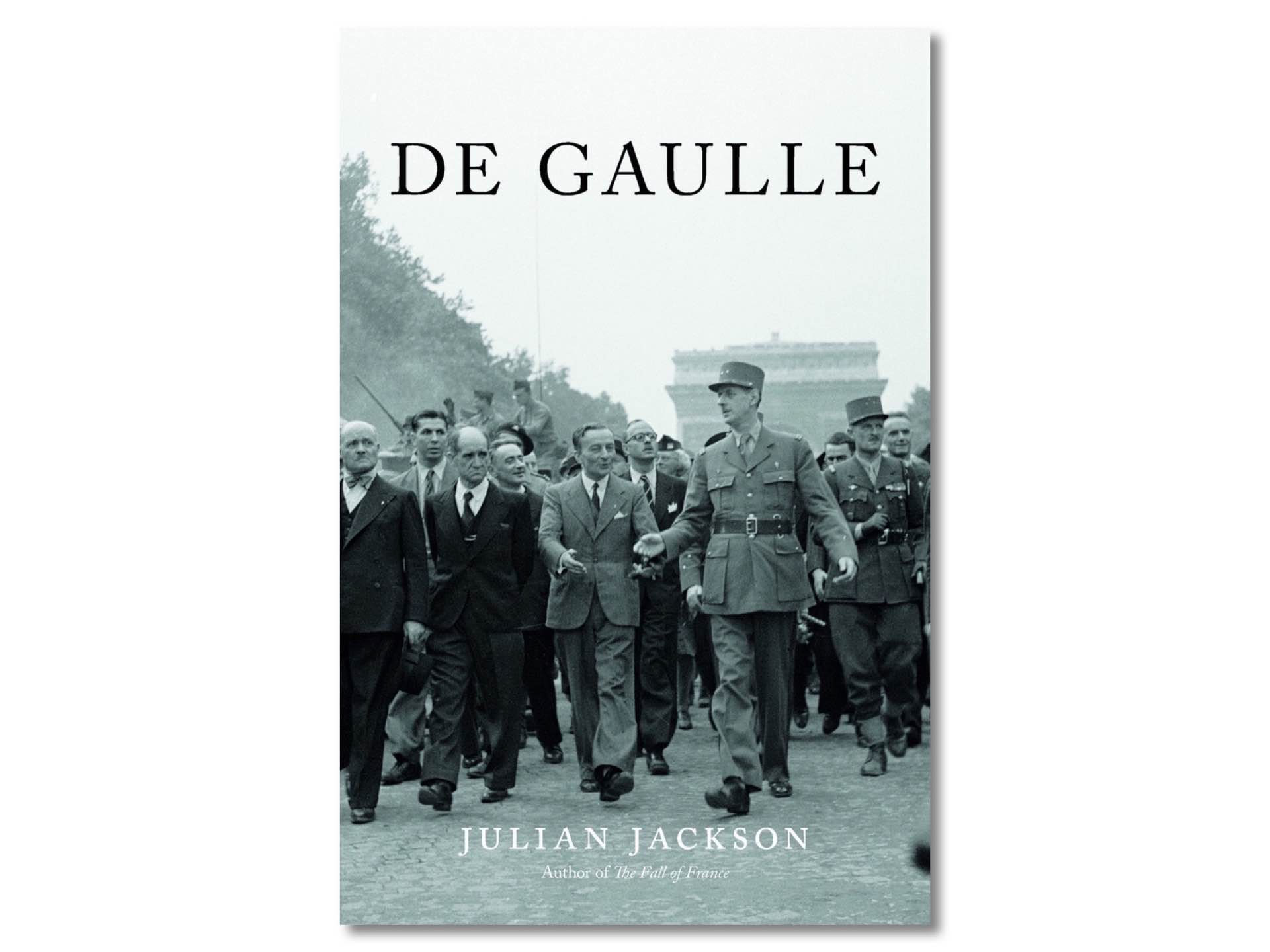 'De Gaulle' — A Definitive Biography of Charles de Gaulle by Julian T. Jackson
Aside from Napoleon Bonaparte, few people have had as much lasting impact on French society as Charles de Gaulle — a prickly and arrogant man who, through the events and aftermath of WWII, quickly rose from relative anonymity as an army officer resisting German occupation all the way to heading the newly liberated republic's provisional government and later establishing and presiding over the system of government still in use today.
In other words, he helped kick the Nazis out and essentially willed France back into existence.
It's difficult to sum up the life of such a monumental figure in even a series of books — much less a lone paragraph — but not only did Julian T. Jackson manage to do it in a single 900-page volume, he did so in a page-turning and relentlessly fascinating way, even while cutting through the mythology surrounding the man.
From the book description:
In the early summer of 1940, when France was overrun by German troops, one junior general who had fought in the trenches in Verdun refused to accept defeat. He fled to London, where he took to the radio to address his compatriots back home. "Whatever happens," he said, "the flame of French resistance must not be extinguished and will not be extinguished." At that moment, Charles de Gaulle entered history.

[…]

Julian Jackson's magnificent biography, the first major reconsideration in over twenty years, captures this titanic figure as never before. Drawing on the extensive resources of the recently opened de Gaulle archives, Jackson reveals the conservative roots of de Gaulle's intellectual formation, sheds new light on his relationship with Churchill, and shows how he confronted riots at home and violent independence movements from the Middle East to Vietnam. No previous biography has so vividly depicted this towering figure whose legacy remains deeply contested.
Get the book in these formats: