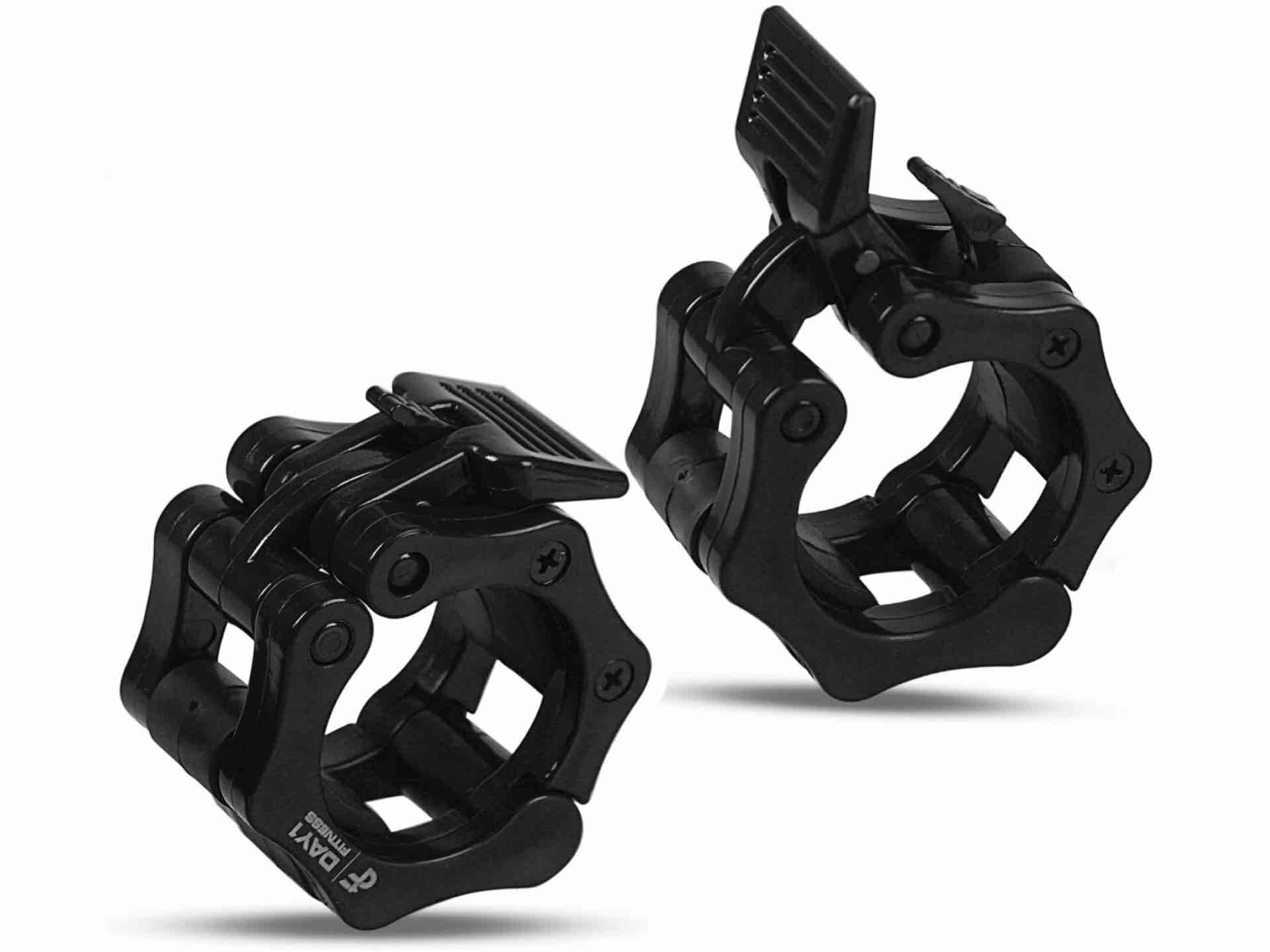 Day 1 Fitness Quick-Release Barbell Safety Collars
Life is too short to fuss with terrible spring clips in the gym. Instead get yourself a set of these.


You know those cheap spring-style collars gyms use to hold barbell weights in place, the ones that are basically glorified paper clips and have a tendency to shift and loosen dangerously, and need replacing every once in a while when they stop holding well at all?
Yeah, those.
Forget all that noise and pick up a pair of these safety collars instead. Not only do they make it super easy to swap out plates thanks to their quick-lock/release latch, they also fit very well and never come undone or pop off while you're working out. They'll also put up with a surprising amount of abuse and last much longer than you'd think, given that they're made of plastic.
Each set of two comes in 2″ size for Olympic bars ($10) and 1″ for standard bars ($8), so be sure you're looking at the right thing before you buy. Each size comes in a few color options.