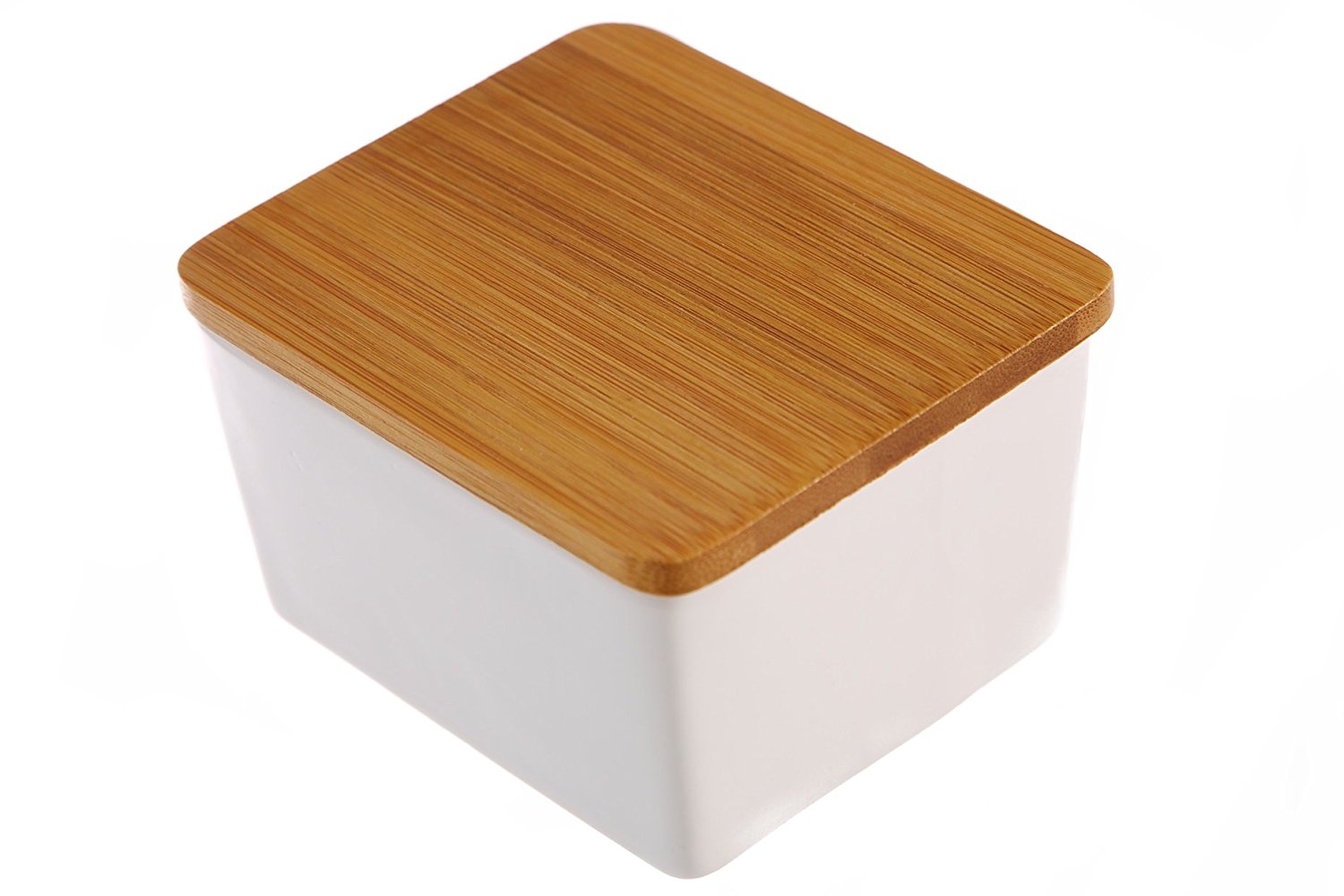 Dash of Bleu Ceramic Salt Box
When you do a lot of cooking in the kitchen, you quickly realize that a dinky salt shaker doesn't cut it. There's just nothing like the control you get from grabbing exactly the right amount of salt with your fingers and sprinkling it quickly and evenly.
Get yourself a salt cellar like the Dash of Bleu Salt Box, an elegant ceramic container with bamboo lid that keeps your favorite seasoning close by for easy access while adding a touch of class to your cooking space. Unlike containers made entirely from wood or bamboo, the ceramic of this salt cellar won't give off weird smells or leach unwanted flavors into your salt. It's also super easy to clean.
Get it for $15 on Amazon.