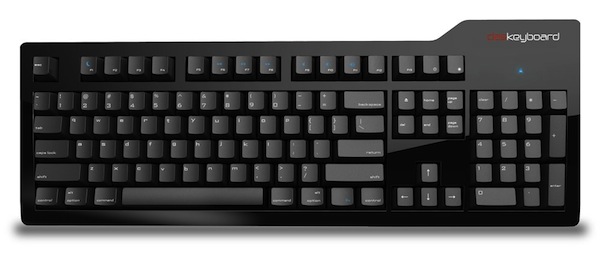 Das Keyboard Model S Professional For Mac
It's big. It's bulky. And it's got a dual-USB 2.0 port. But the Das Keyboard also makes a splendidly soothing clickety clack that tells you, your co-workers, and the guys down the street that you are getting some serious work done.
The Das Keybaord uses German-engineered mechanical gold-plated key switches that give both a tactile and auditory feedback to your typing. The feel of the keys as they "click" upon the key presses combined with the sound of that clickety clack makes typing a joy and, in many cases, more productive.
And this new model of the Das has the keys mapped out especially for a Mac. So if you want to ditch your thin, hipster Bluetooth Apple keyboard for something significantly less elegant, you know it will still work just fine.