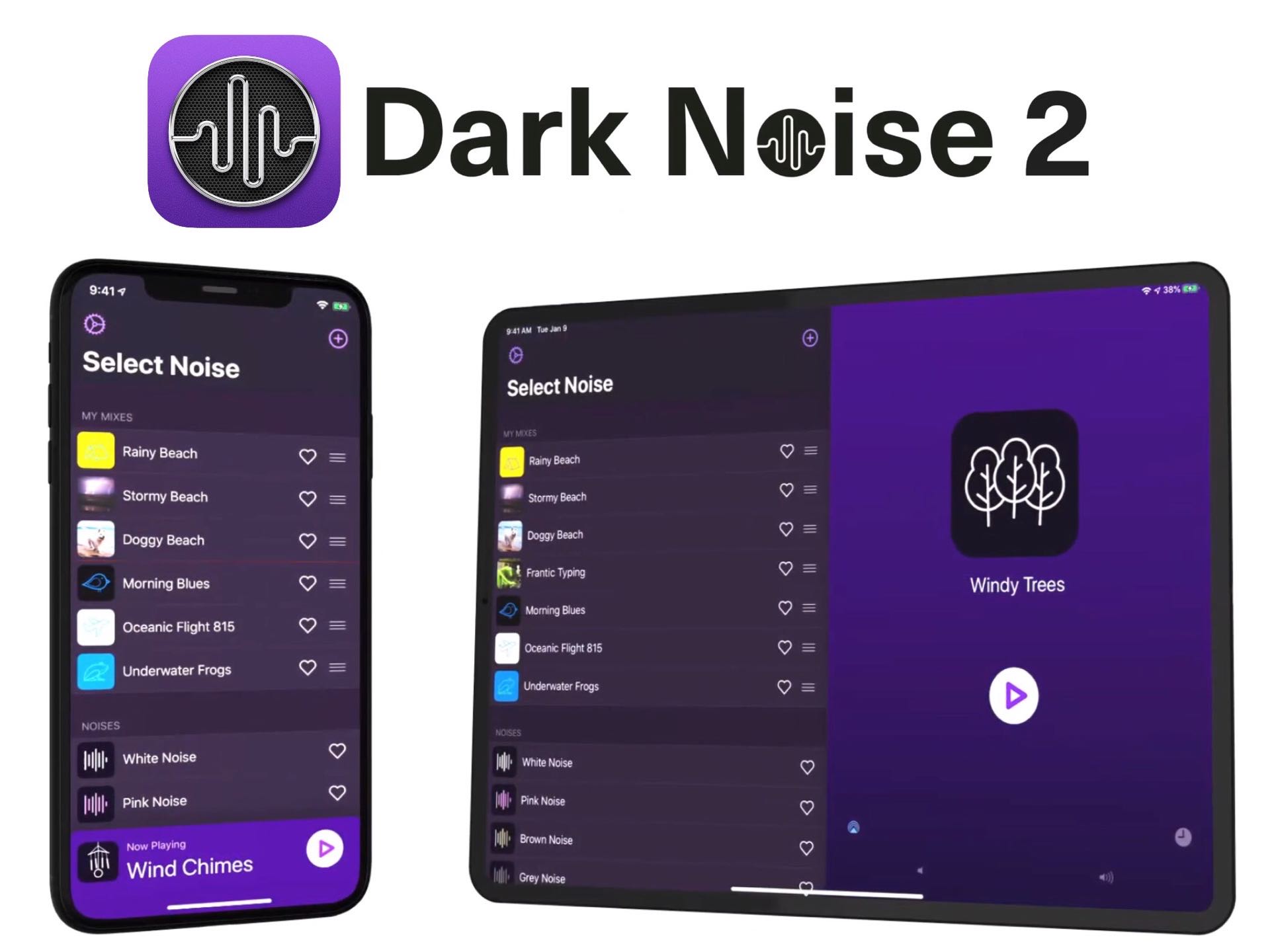 Dark Noise 2 for iOS Adds Custom Mixes, New Sounds, iPad Pointer Support, and More
Yesterday, Charlie Chapman's excellent Dark Noise ambient noise app for iPhone and iPad — which I first wrote about last October — launched its big 2.0 update, bringing with it a number of new features you're gonna love:
Sound mixing: The most requested feature is here: the ability to build your own custom mix from any number of Dark Noise's sounds to create your own audio "scene". You can even layer multiple instances of the same sound!
8 new sounds: "Rain on Tent", "Wind Chimes", "Windy Trees", "Seagulls", "Lake", "Ship Deck", "Flag", and "Lullaby".
Support for the iPad cursor: Want to use a trackpad or mouse on the iPad? Not a problem.
iCloud syncing: Your custom mixes and favorites now sync between devices. It's totally fine to breathe a deep sigh of relief (I know I did).
Two new icons: The first one, which you can see in the hero image above, takes a skeuomorphic (remember that word?) approach that has me longing for the days of App Store yore. The second one is a blueprint style in homage of Chapman's own Launched app development podcast.
You know, the person who actually uses Dark Noise the most in our household is my 8yo son, who asks me to "put on rain sounds" (even if it isn't always rain) every night when he goes to bed. He and I are going to have a lot of fun mixing sounds together. I'm sure some kind of pirate ship scene will be high on the list!
Dark Noise 2 is available on the iOS App Store for a single $6 purchase.