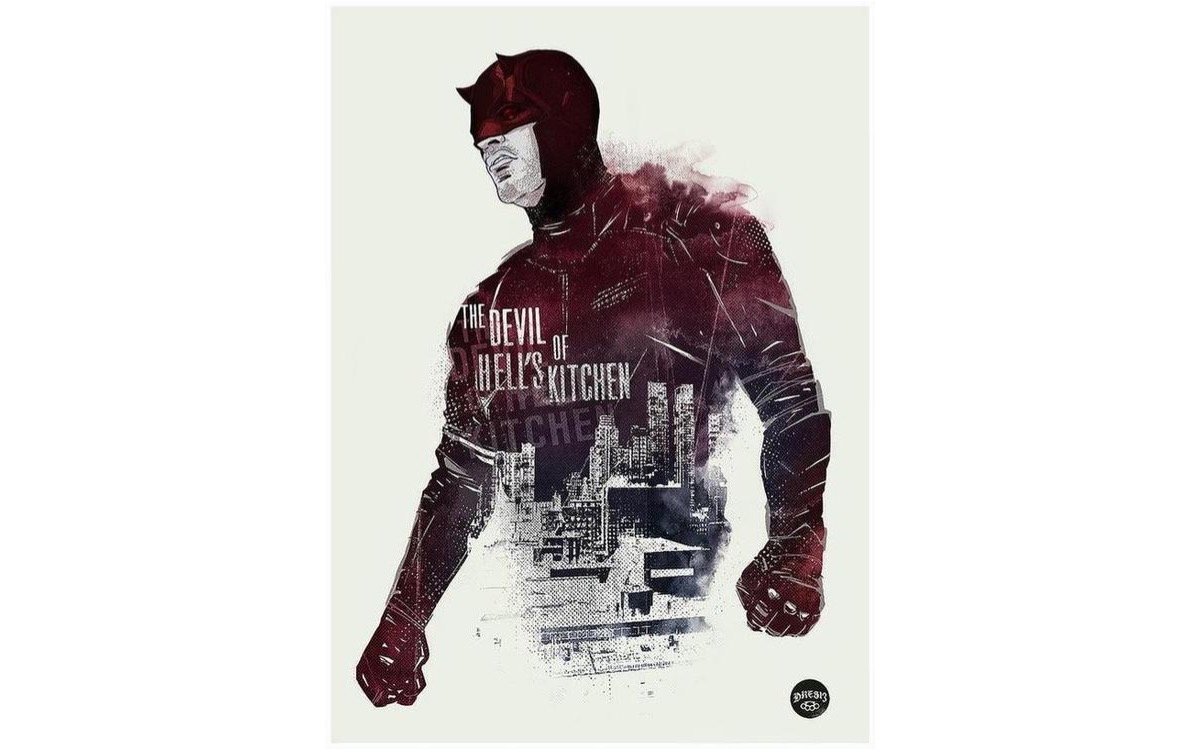 'Daredevil: The First Defender' Print
Inspired by the awesome Netflix Daredevil series, reddit user DRES13 (aka André Greppi) posted the fan art above on /r/Marvel a few months ago, to some acclaim. And now, it's available as a limited-edition 13″ x 19″ print.
Each of the 100 prints in this edition are printed on metallic quartz 105lb paper, and signed by the artist himself. There was a silver metallic variant available, but sadly it's already sold out. I just hope Marvel doesn't decide to take down the other set before they sell out too, since the artwork may not be officially licensed.
Get the print for $20 at Storenvy.