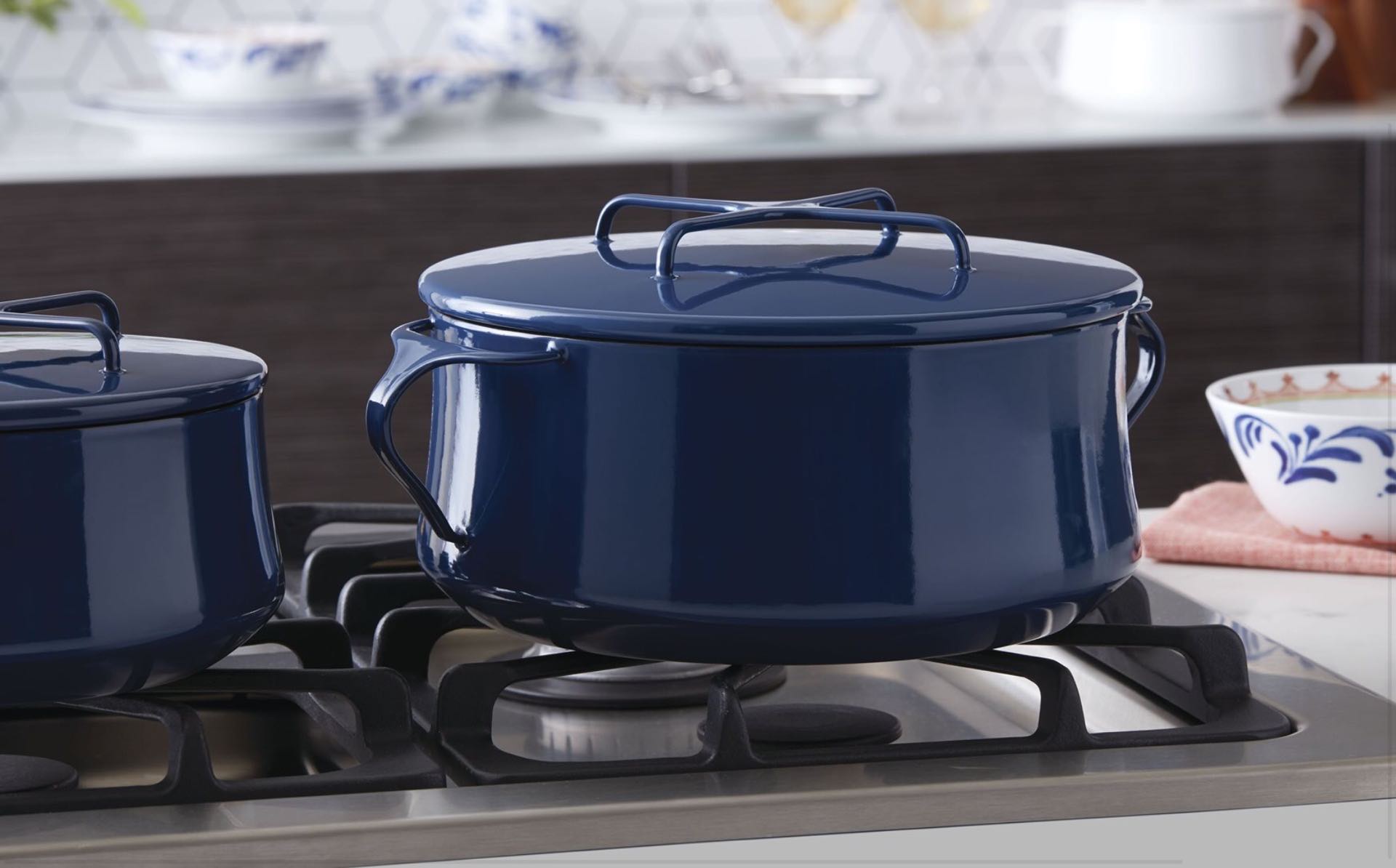 Dansk "Kobenstyle" Cookware in Midnight Blue
Designed by late Danish sculptor and designer Jens Harald Quistgaard, the various pieces in Dansk's beautiful "Kobenstyle" line of enameled steel cookware all sport the same midcentury modern Scandinavian aesthetic that have made them so iconic ever since the 1950s. Having this collection around will instantly add a stylish retro vibe to your kitchen.
While they have many vibrant colors to choose from, my personal favorite is the "Midnight Blue" collection, with its deep navy hue.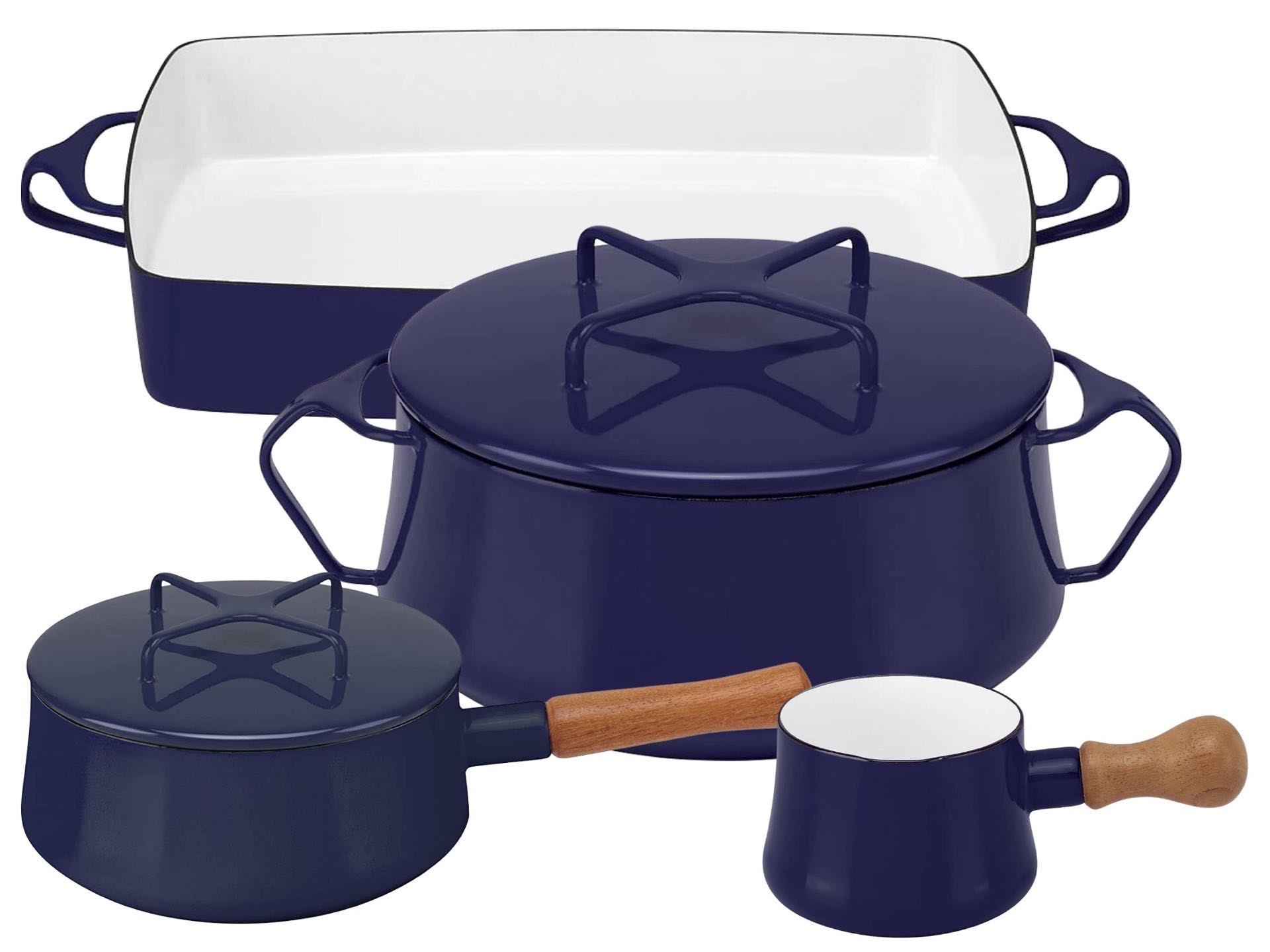 The four pieces of cookware in the lineup are:
The casserole, saucepan, and butter warmer all have lids that cleverly double as trivets, so you can go straight from the stove/oven to the table and automatically have your delicious dishes presented in an artful way. They also allow you to stack the cookware together beautifully after cleaning.
With every piece, the heavy-gauge steel is triple-coated with enamel for lasting durability, so with enough gentle care, these can be heirloom pieces you hand down someday.
Check out the full "Midnight Blue" collection here.