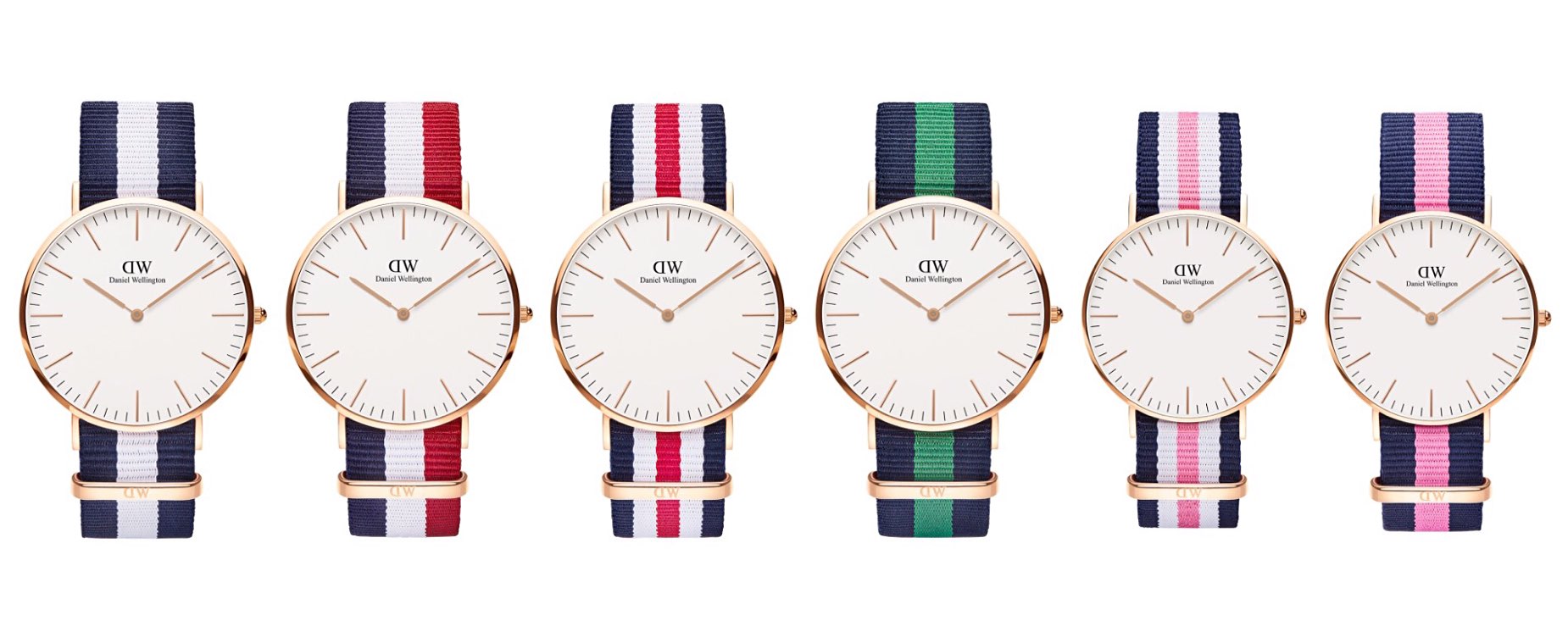 Daniel Wellington "Classic Collection" NATO-Strap Watches
What we said in last year's review of the Daniel Wellington "Classic Bristol" watch still holds true:
The minimal rose gold watch inside the box has become incredibly popular as of late. The combination of simple good looks, proper sizing and fitting, and relatively inexpensive price have all contributed to Daniel Wellington's success. DW watches have a unisex, any-occasion sense of style which rarely looks out of place. From casual t-shirts to two-button polos to elegant business suits, all DW watches fit in. And better yet, they fit styles for both sexes. If there was a stylish/occasional/unisex tight rope for DW to walk, DW scales the canyon with ease.
That said, we realize leather watch straps aren't everyone's cup of tea. Not to worry, Daniel Wellington offers a number of their Classic watches with handsome NATO straps. Despite being more casual (not to mention $24–$34 cheaper) than their leather counterparts, they still exude an undeniable air of elegance and style.
The no-frills Classic collection sports a variety of NATO-strap styles (all named after British towns) between their 40mm and 36mm lineups.
40mm:
36mm:
Each watch is $175 (for 36mm) or $195 (for 40mm) at Daniel Wellington.