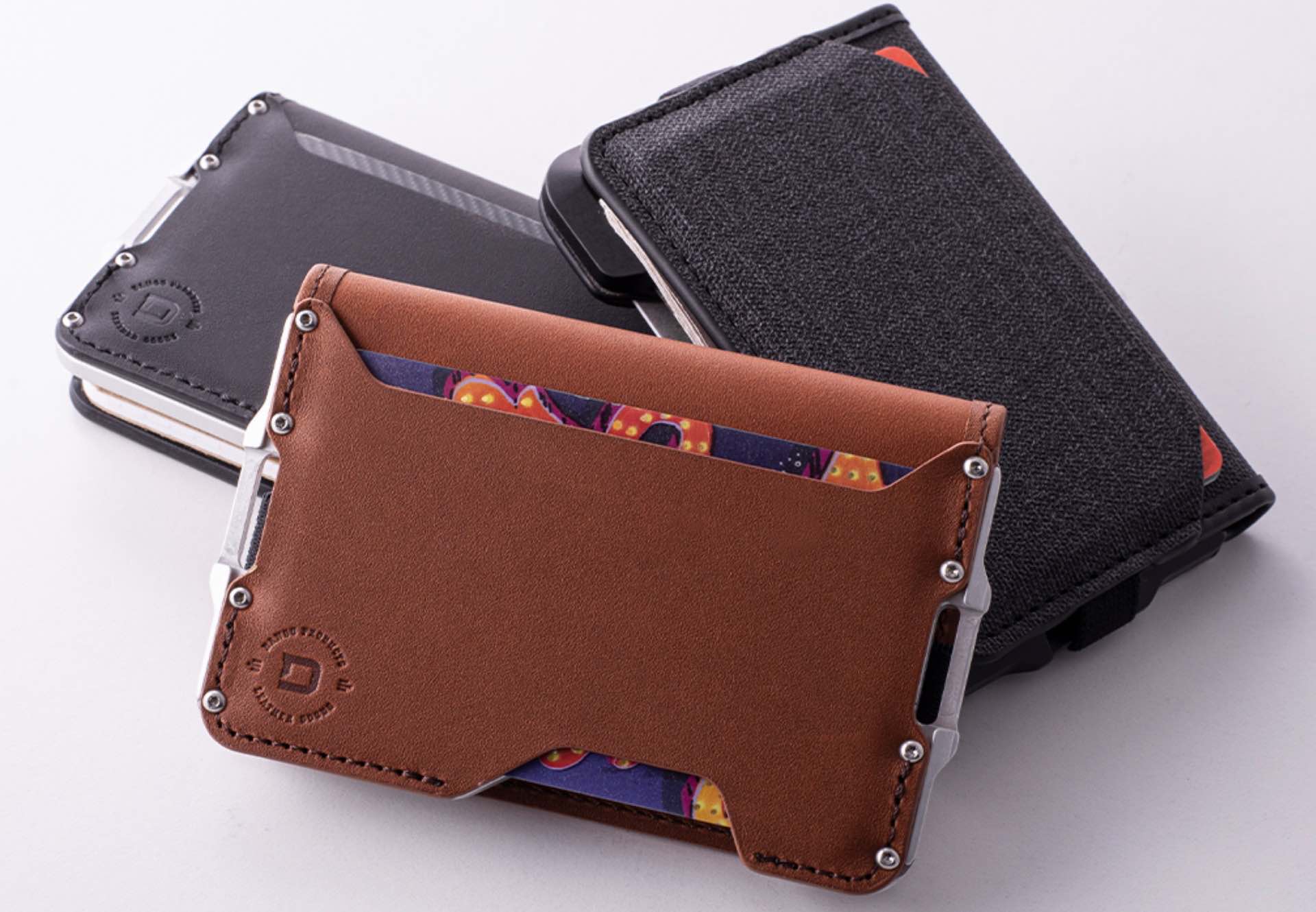 Dango D03 "Dapper" Bifold Wallet
We've previously covered excellent Dango-brand wallets like the M1 "Maverick" and the D01 pen/notebook wallet. Another of their offerings worth your consideration is the D03 "Dapper", a bifold wallet with a 6061 anodized aluminum chassis surrounded by your choice of black DTEX, black leather, or brown leather, which is fastened on with mil-spec bolts.
Between its two outer pockets (front and back), the inner ID window slot, the card 'rail system' built into the chassis, and the integrated elastic band, the D03 can hold up to 14 cards and some cash without breaking a sweat.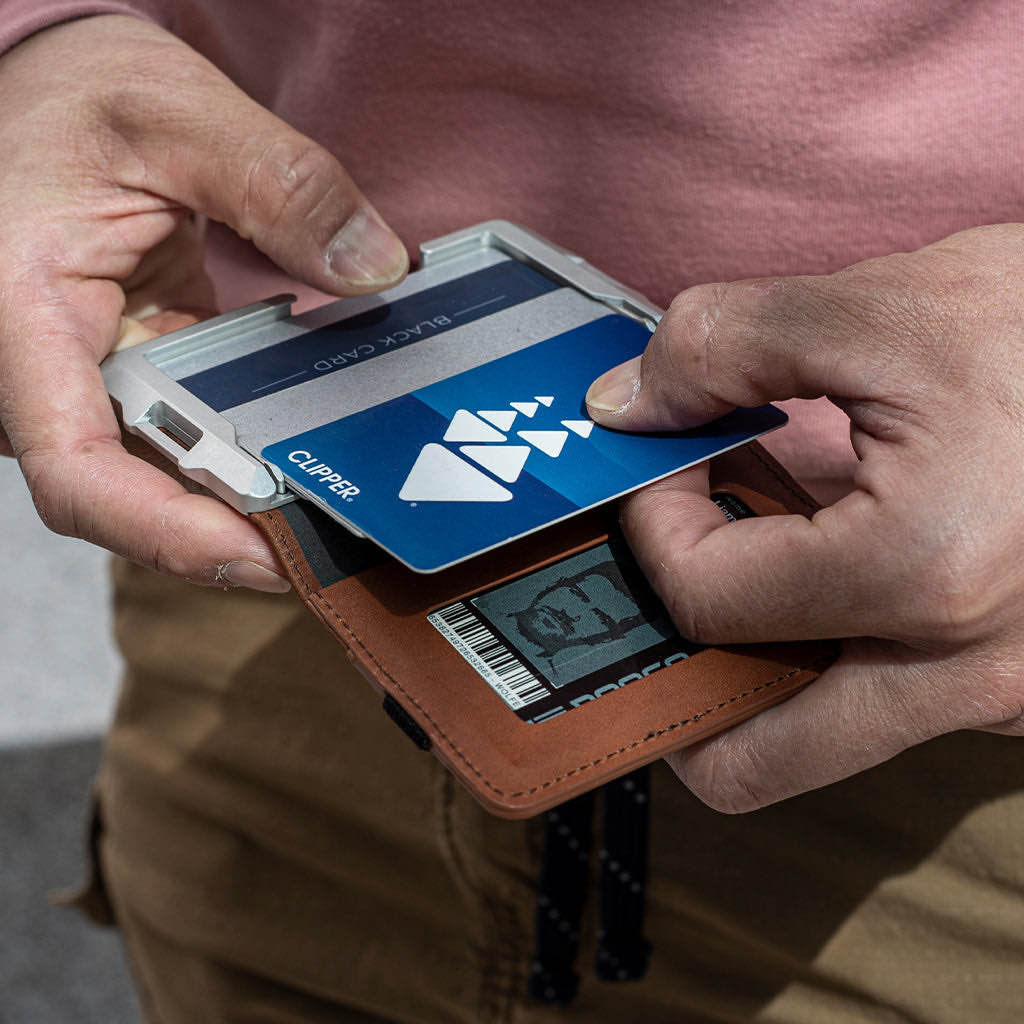 That elastic band can be moved to the front exterior, the back exterior, or the interior as you like, so you really have a lot of options for how you load out this wallet.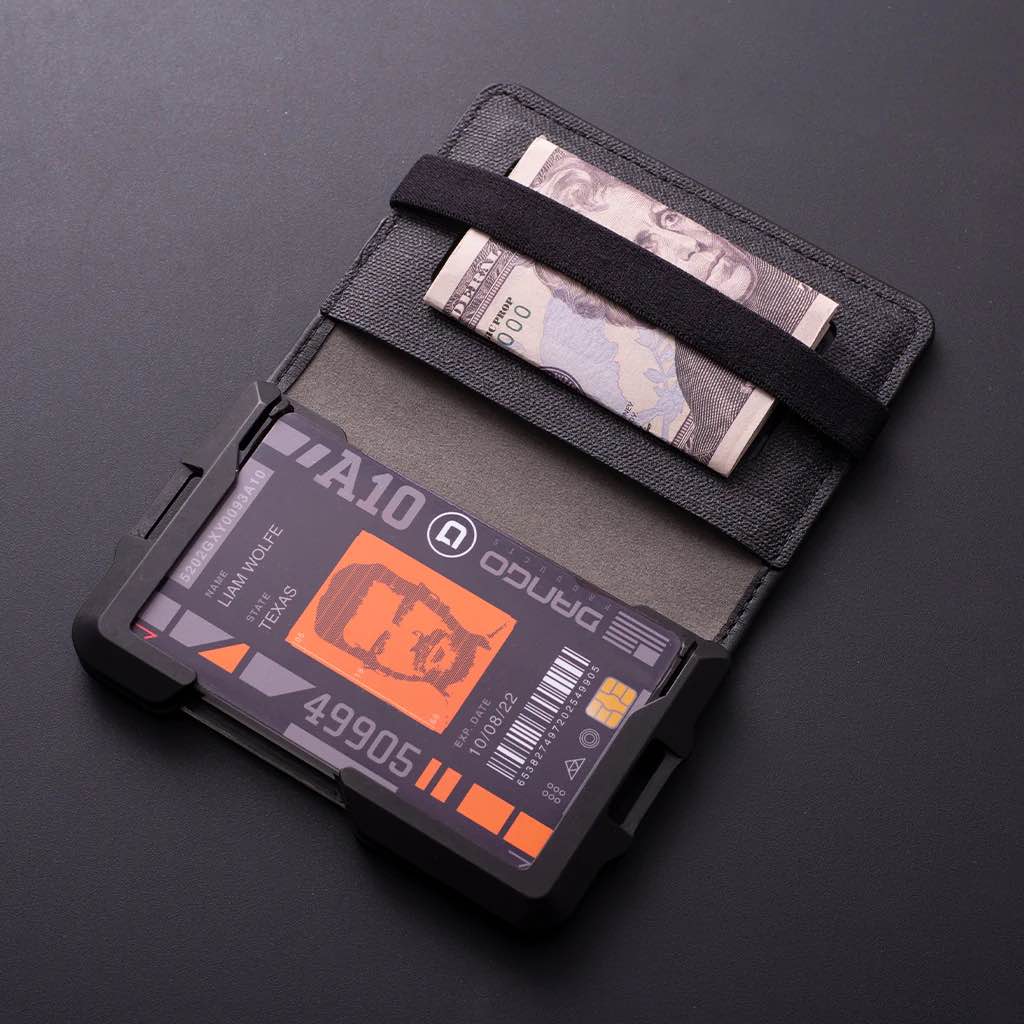 Get the Dango D03 Dapper Wallet for $39 on Amazon, regardless of which outer material you choose.