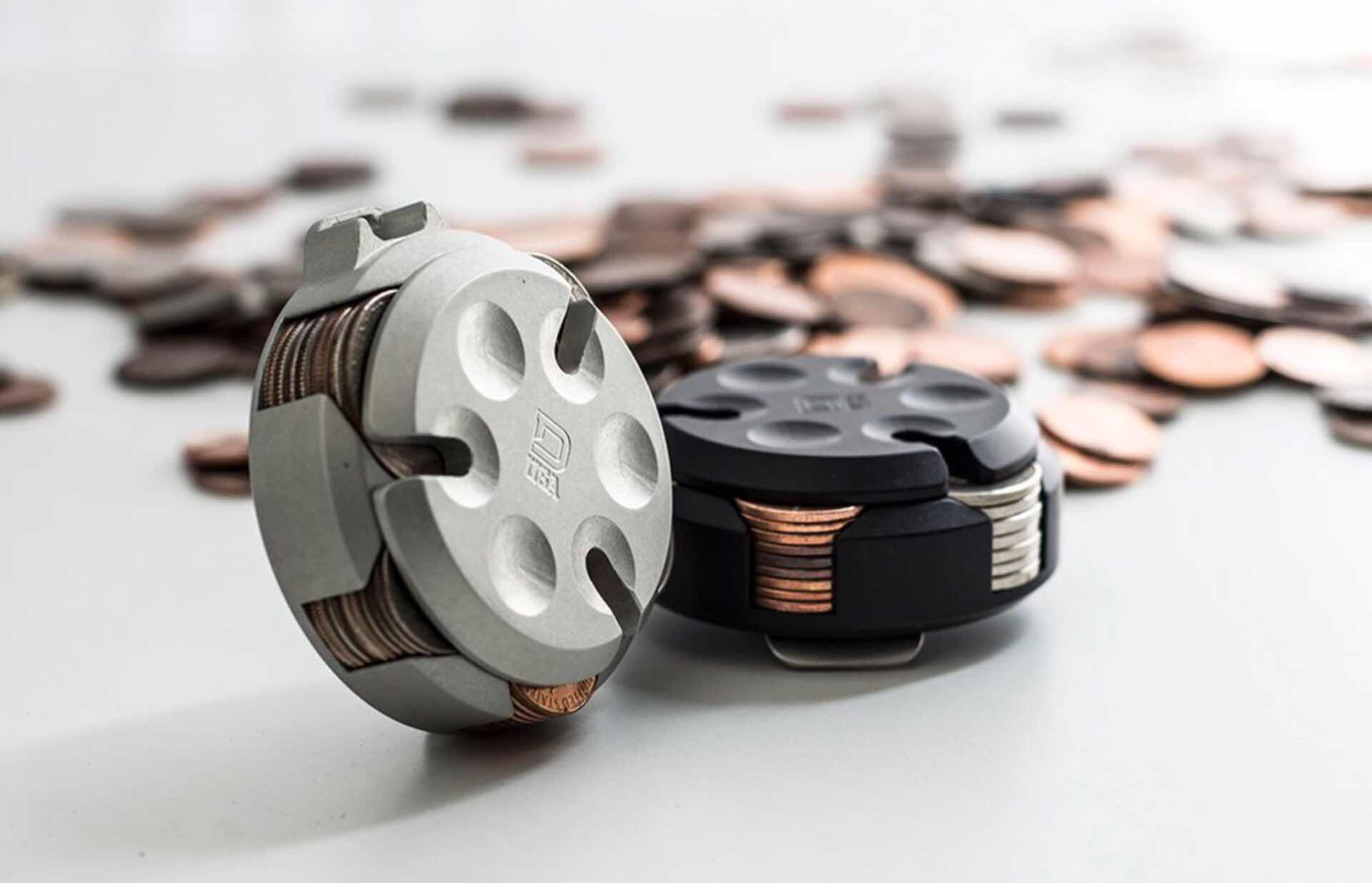 Dango Coin Capsule
Try as I might, I've not yet been able to 100% get rid of physical money from my life. Cards and Apple Pay are my preferred ways of paying for things, and yet I'm always coming across hole-in-the-wall restaurants that only take cash, and parking meters and laundromats that only take coins.
Until the rest of the world catches up with us here in the present (I won't even say "future" here because c'mon), it would help to have a way to get the loose change we all have floating around under control. Instead of scrounging it from countertops, cup holders, and the bottoms of pockets, let's try storing all that change in Dango's new Coin Capsule ($39).
CNC machined here in the US from aerospace-grade 6061 anodized aluminum — because who doesn't love a bit of overkill? — the Coin Capsule holds 16 quarters, 10 dimes, 7 nickels, and 9 pennies in their respective slots around the edge. To access coins or add more, you simply twist the top one way to loosen it, then spin it back to secure it.
See the demo:
You can clip the Coin Capsule onto your pocket or bag strap: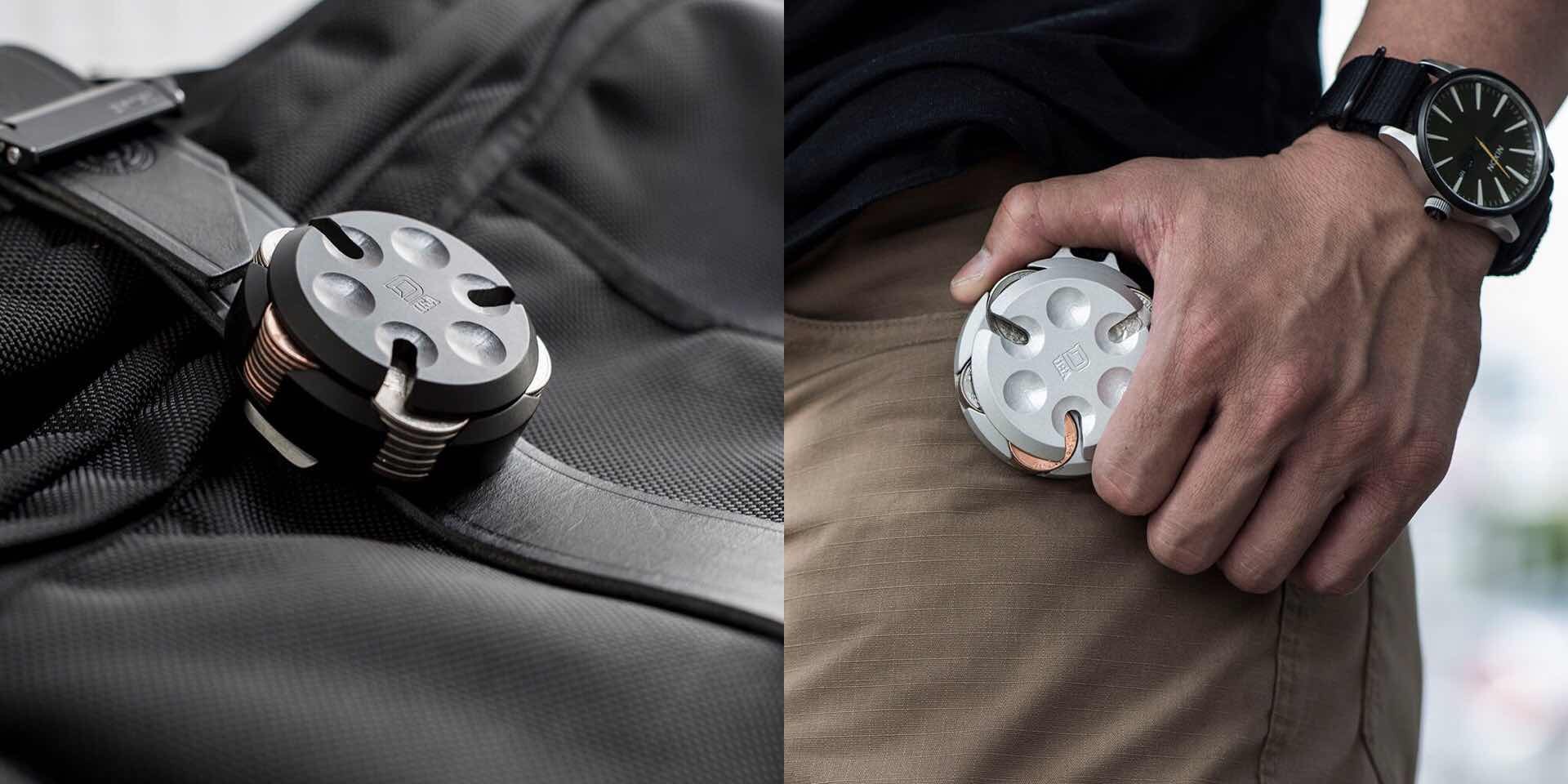 …or if you opt for the Capsule + Tether Bundle ($49), you also get a cobra-weave 550 paracord tether with a strong metal clasp that opens up your options a bit: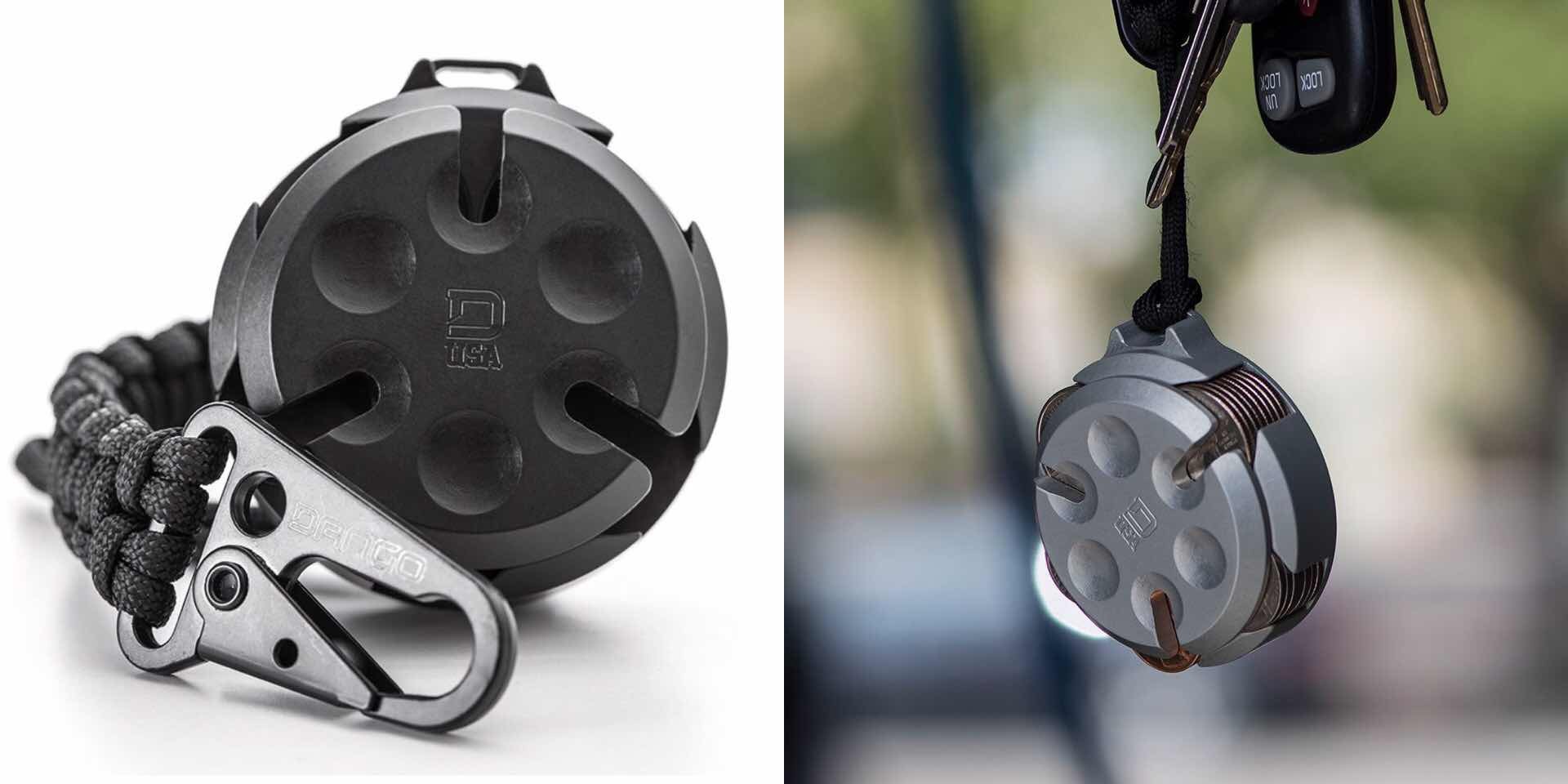 The Coin Capsule comes in your choice of satin silver or jet black.