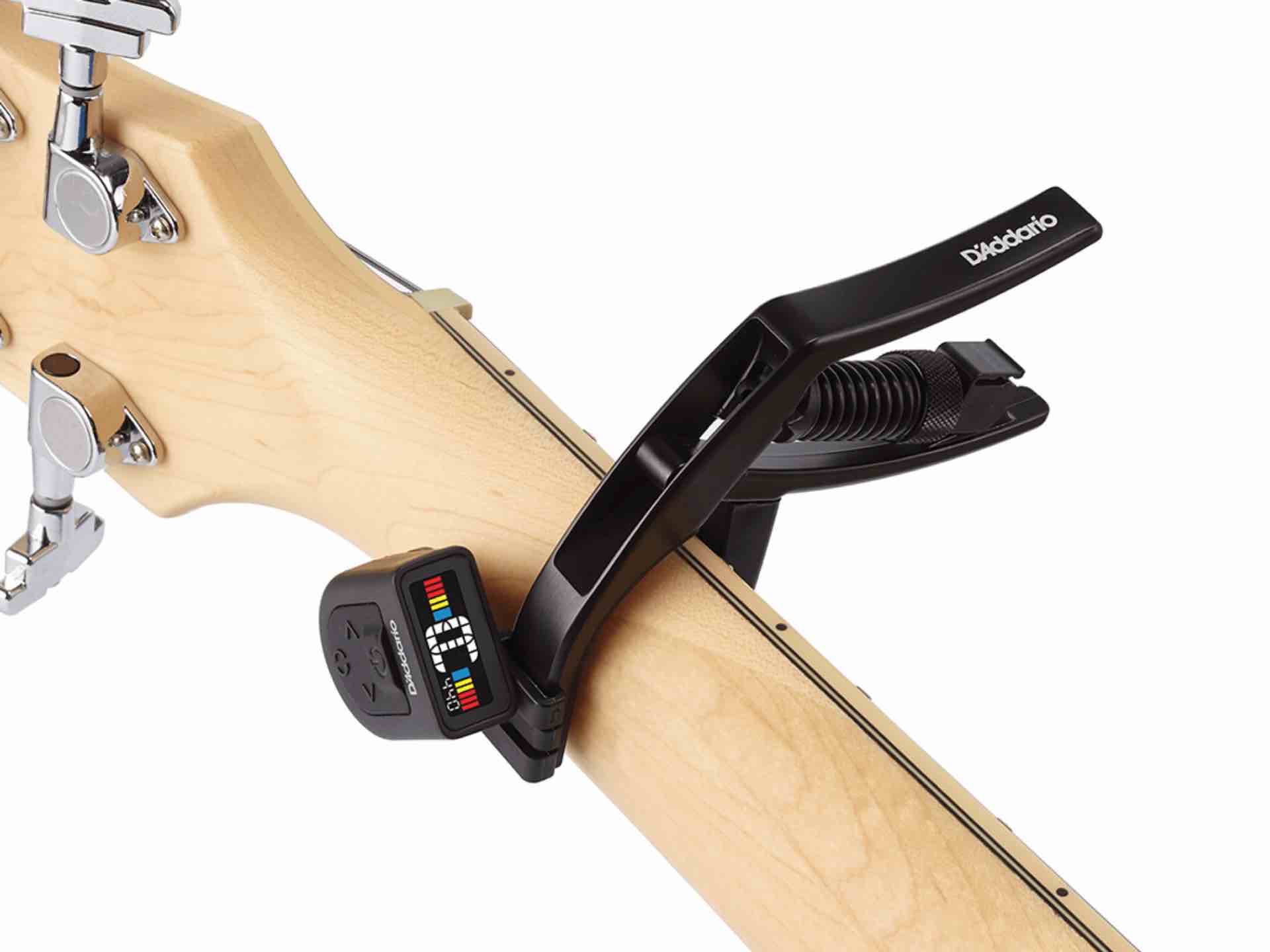 D'Addario Accessories "NS Artist" Guitar Capo with Tuner
The D'Addario artist capo is the best guitar accessory I have found in years. Hands down. I have several so every guitar in the rotation has its own. Attached tuner. Pick holder. Adjustable tension. So great.



—Greg Pierce (@agiletortoise)
Guitarists, this should grab your attention: D'addario's ingenious NS Artist Capo with Tuner (model PW-CP-10NSM) was created in collaboration with famed music instrument designer Ned Steinberger (hence the "NS"), so you can trust it to get the job done, both in studio environments and onstage.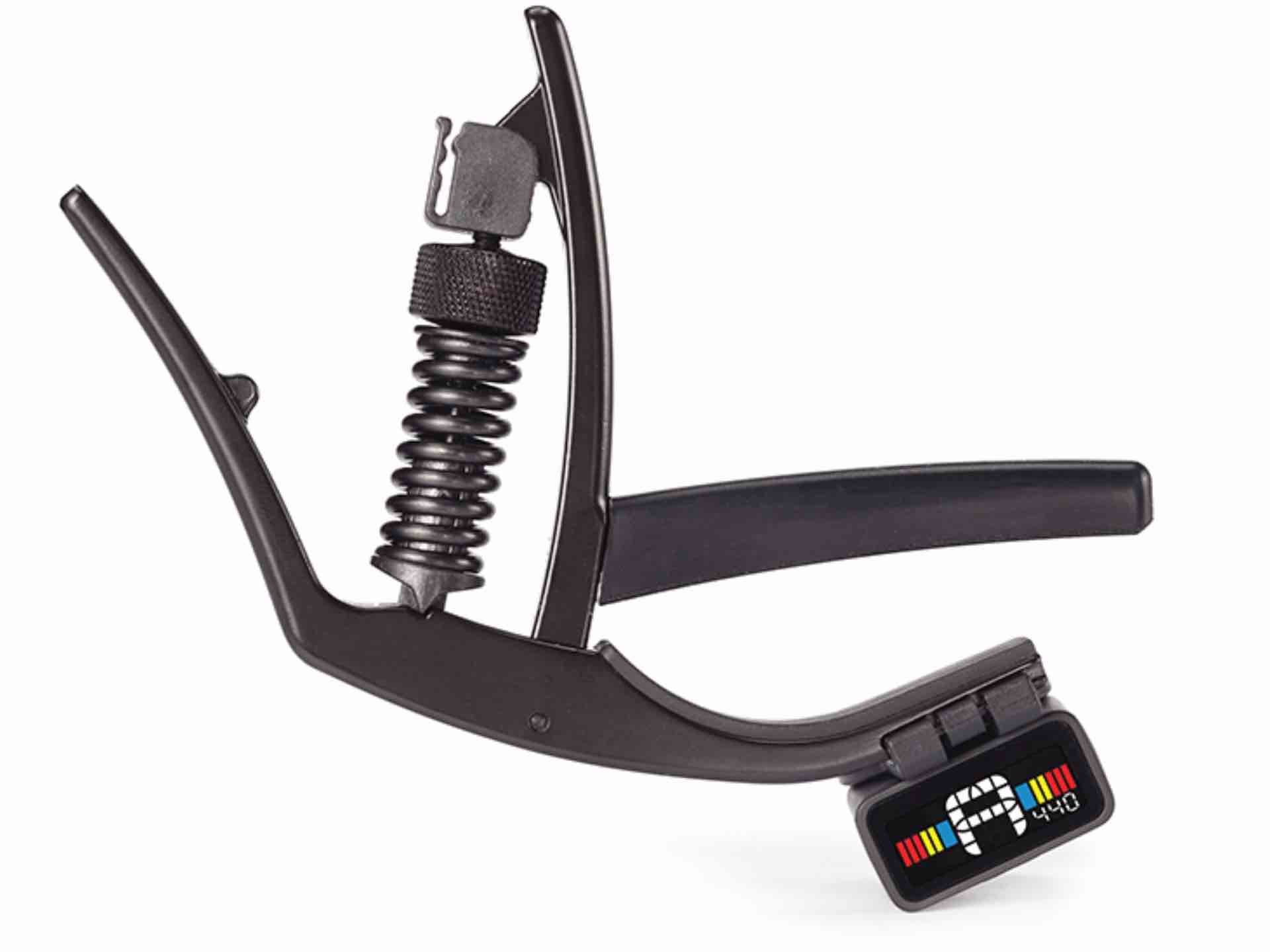 Thanks to its tri-action geometry, the Artist Capo is very easy to open and close for making quick one-handed changes, yet applies a very even tension across your guitar strings when clamped, top to bottom, regardless of neck profile. The built-in spring tension adjuster works in micrometers, allowing you to perfectly and effortlessly dial in the amount you need without pulling strings out of tune or causing any buzz.
Attached to the capo is a backlit tuner that's easy to use and read, with multiple viewing angles and an included headstock mount so you can quickly interchange it between the capo and your instrument as needed.
Such a handy companion for any guitar player, and it's only $26 on Amazon.