CW&T "Key Wrangler" Key Holder + Organizer
In case you missed it a few years ago on Kickstarter, CW&T's Key Wrangler is an all-metal carabiner with a secure but easily twistable knurled post to keep your keys in a tidy row, and a snappy spring gate so you can clip the whole shebang onto whatever else you want. Never again will you have to break a fingernail trying to keep one of those annoying split keyrings open.
It holds up to 17 standard flat keys, or several odd-shaped ones (like your car keys), in whatever order works best for you. There are also some nifty details throughout:
The nylon pad to keep the key post closed.
The key post's flathead screw, which is handy for when you accidentally tighten it too much, or if you want it to be cranked extra tight.
The carabiner loop's ability to open bottles (although I really only suggest doing this with the titanium model), along with its overall ergonomic finger hold.
The way it lets keys hang naturally, unlike some keyrings that are too thick where the layers meet up. (I had a keyring like this, drove me NUTS.)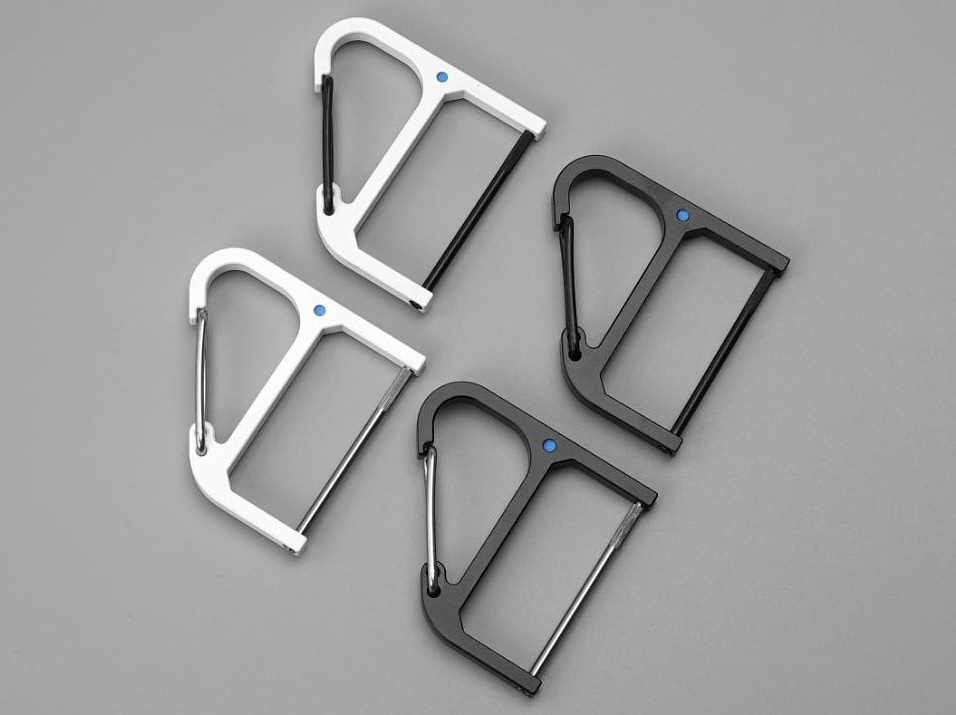 The Key Wrangler is machined out of your choice of titanium, copper, or brass, with either silver or black hardware. Get yours for $80–$90 at CW&T, depending on which one you pick.