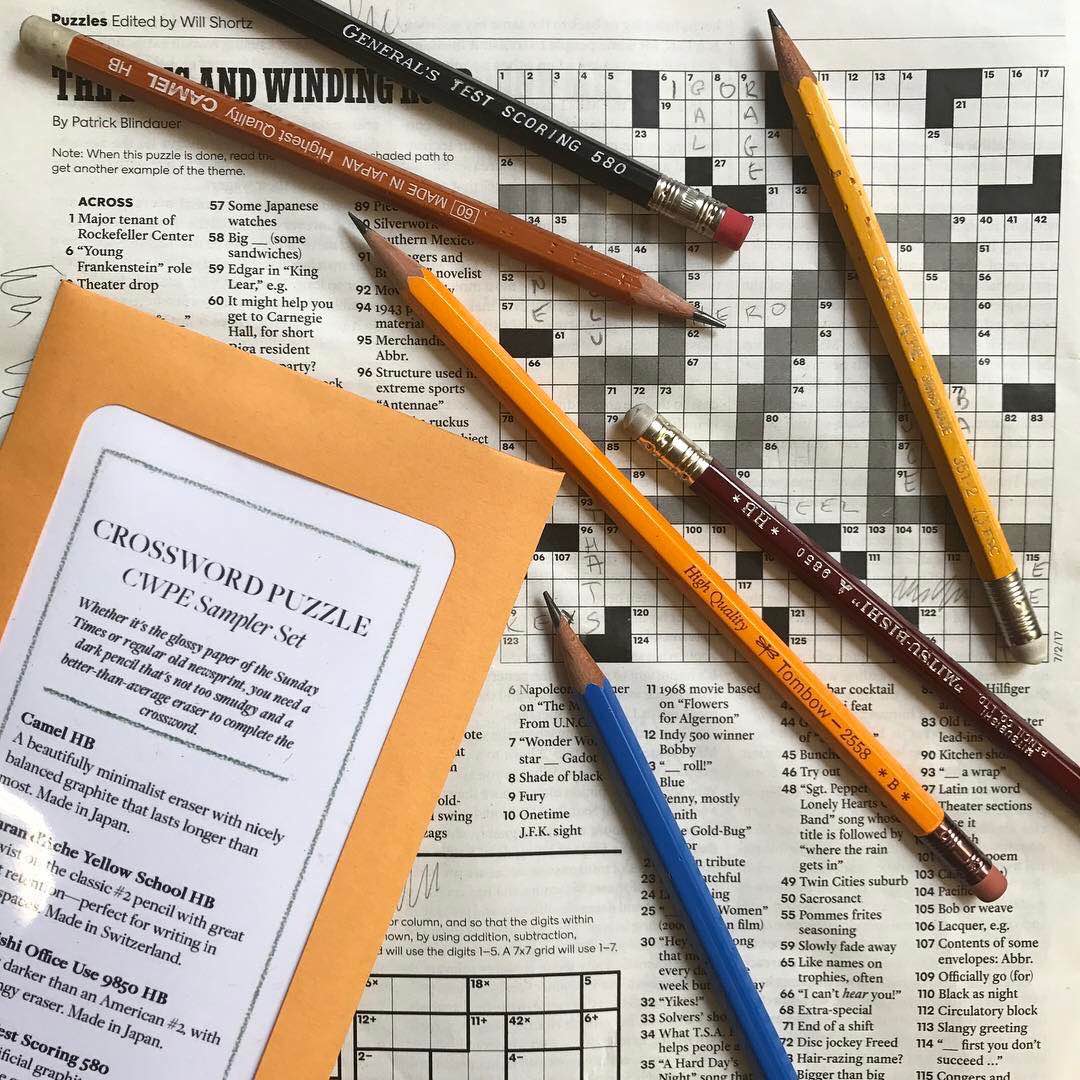 CW Pencil Enterprise's Crossword Puzzle Sampler Set
Crossword puzzles (even mini ones) are a nice little way to pass the time that doesn't involve staring at a screen. Unless you fill each one perfectly though, I don't recommend using a pen because you'll be scribbling out mistakes and writing above them a lot.
What you need is a good pencil, and CW Pencil Enterprise offers a whole set of them hand-picked for this purpose. It comes with 6 pencils specially tested for magazine paper and newsprint, each with its own strengths and writing feel (you can check the descriptions for each on the store page):
Camel HB Pencil
Caran d'Ache Yellow School Pencil
Mitsubishi Office Use 9850 HB Pencil
General's Test Scoring 580 Pencil
Palomino Blackwing Pearl
Tombow 2558 B Pencil
In a blog post about the set, you can see how much thought they put into this particular selection of pencils:
For newspaper and glossy magazine print, you need a pencil that's dark, but not too crumbly or smudgy. A firm pencil pretty much destroys newspaper – they indent the sheet so the marks are too hard to erase and are generally too light to show up very well. Not ideal. If a pencil is too soft, it will make a mess – especially on magazine paper. If you're using pencils for crosswords, you also need a really good eraser (because otherwise, you could just use a pen, right?) – it's got to be nice quality and sort of soft because hard rubber ones will easily tear newspaper.
The set is $11.75 at cwpencils.com and comes in a nice little envelope you can keep the pencils stored in.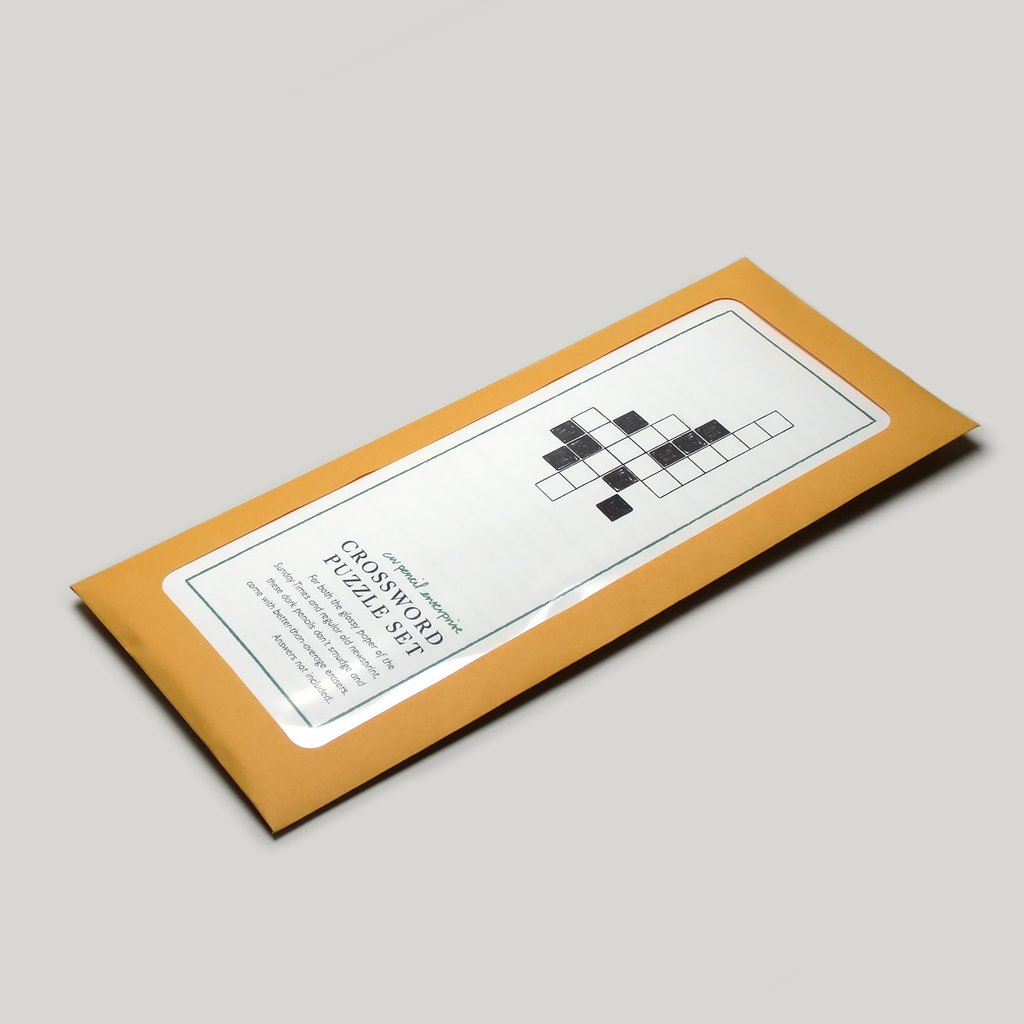 They also offer a number of other pencil sets for a variety of purposes, including sketching, note-taking, writing on sheet music, and scoring baseball.