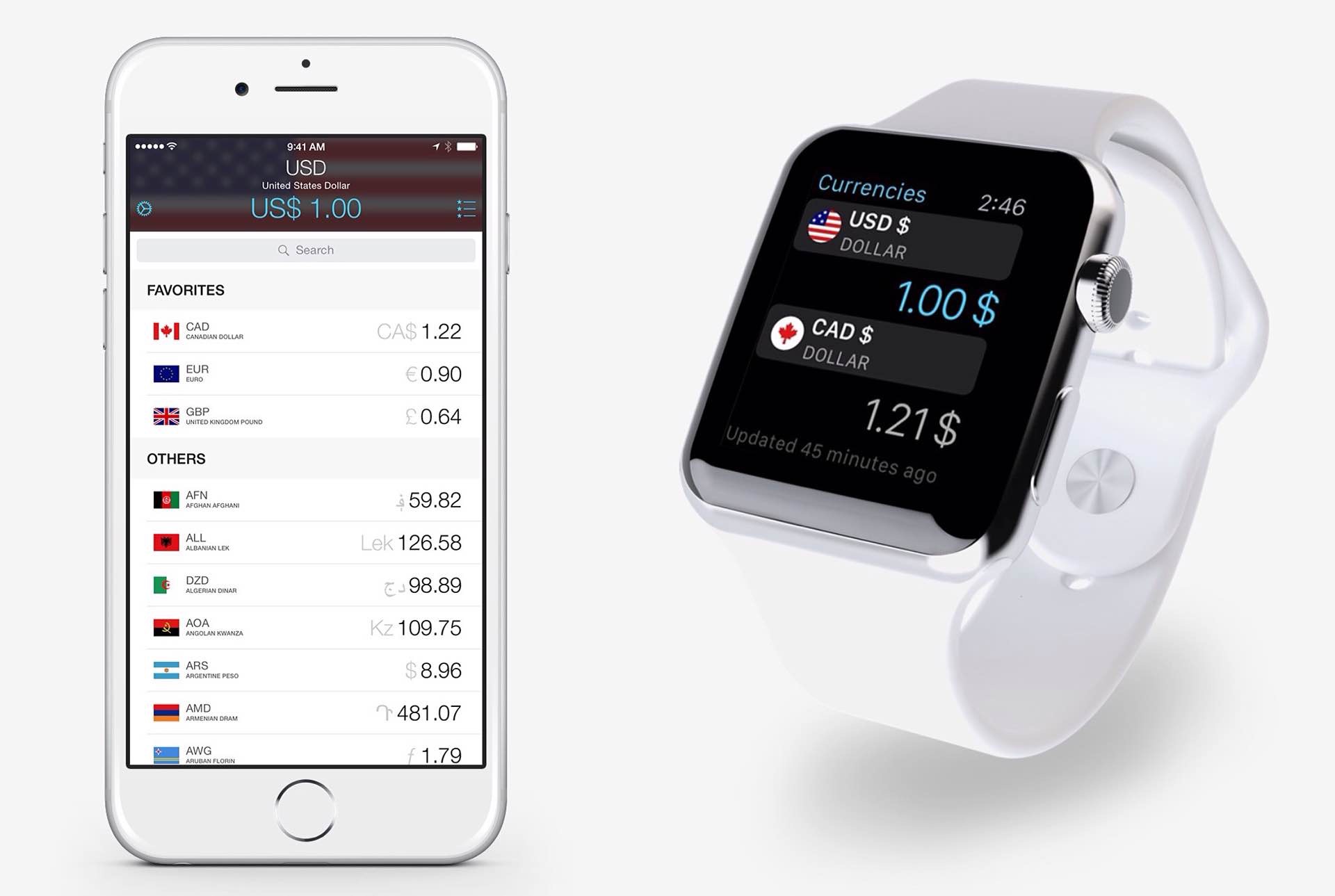 Currencies 2.0 — Currency Converter for iPhone and Apple Watch
Got a pleasant surprise on the App Store this morning. Edovia's Currencies app — a currency converter that last updated in September 2012 and unfortunately filed for bankruptcy in June 2013 — is back and smarter than ever.
Currencies has been completely rebuilt from scratch, and now includes a handy Today Widget for quickly viewing the most recent conversion rates of currencies you've set as "favorites" within the app.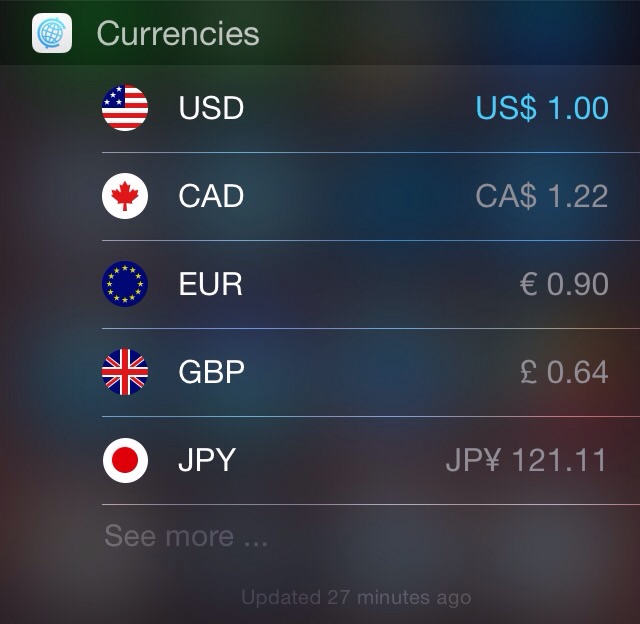 When traveling internationally, Currencies can track your location and automatically set the local currency as your source. Open the app with a numeric value copied to the pasteboard, and Currencies will ask if you'd like to convert it.
In addition to the iPhone app, Currencies also now works on Apple Watch. It takes advantage of the watch's dictation features, so you can tap the microphone button and say something like "one Japanese yen" or "three thousand US dollars to Australian dollars" and the app will figure out what you need. Pretty cool.

Currencies is available on the App Store for $4.