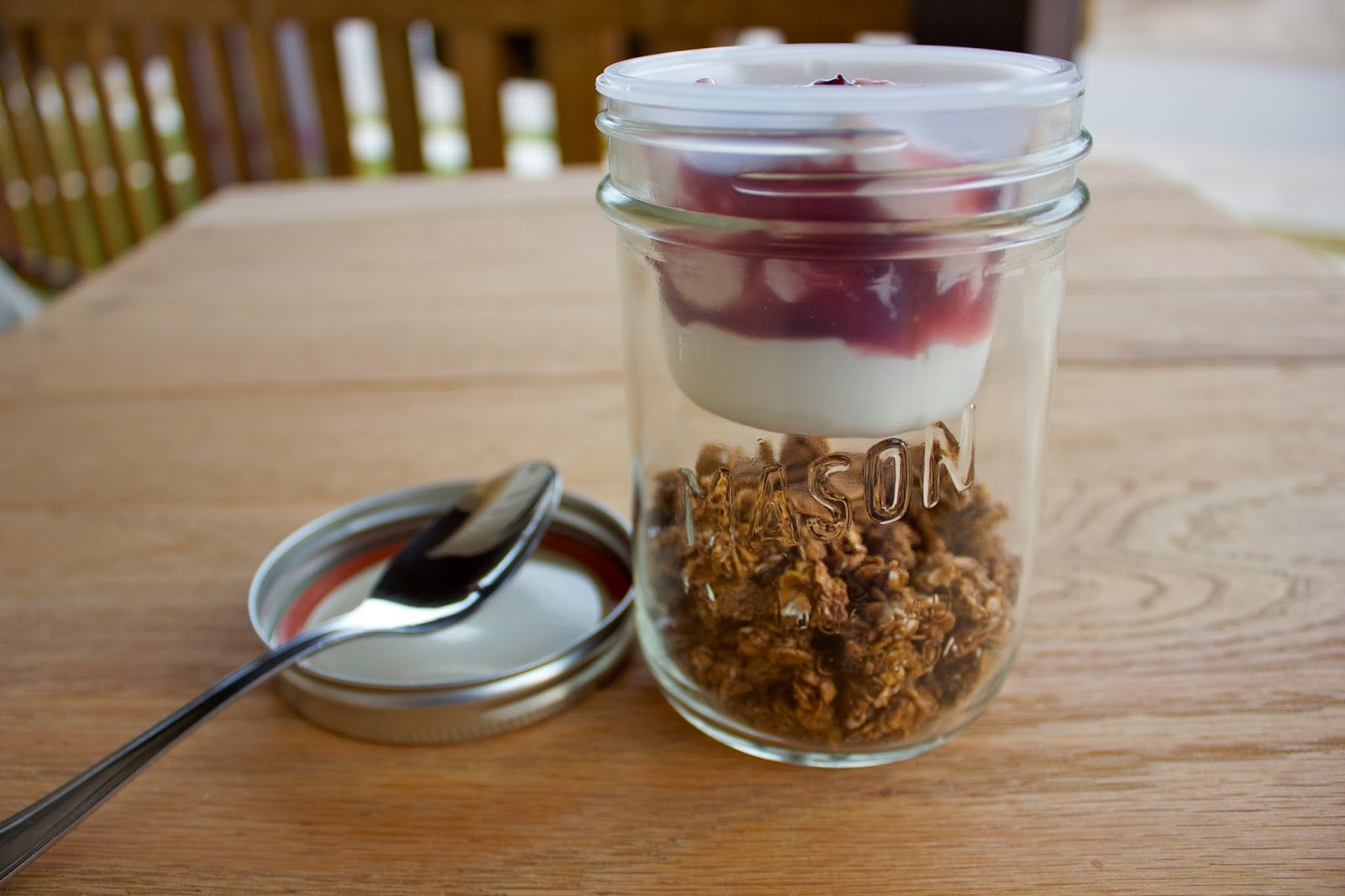 Cuppow's BNTO Canning Jar Lunchbox Adaptor
Photo: Jacqueline Delisle
If you thought using a Cuppow to convert a canning jar into a travel mug was a neat idea, you'll dig another of their products, the BNTO.
Inspired by Japan's bento boxes, the BNTO is a small BPA- and Phthalate-free plastic cup (made from 100% recycled materials) that you insert into the top of a wide-mouth canning jar, splitting it into two compartments. It's great for keeping certain foods separated until you're ready to eat: salads and dressing, veggies and dip, chips and salsa, granola and yogurt…the list goes on. I would add "cereal and milk" to the mix, but as one reviewer notes, your milage may vary when it comes to liquids.
The clear version of the BNTO is $11 on Amazon. If you prefer a little color in your "lunchbox" (lunchjar?), the blue, orange, and pink versions are $9 each.