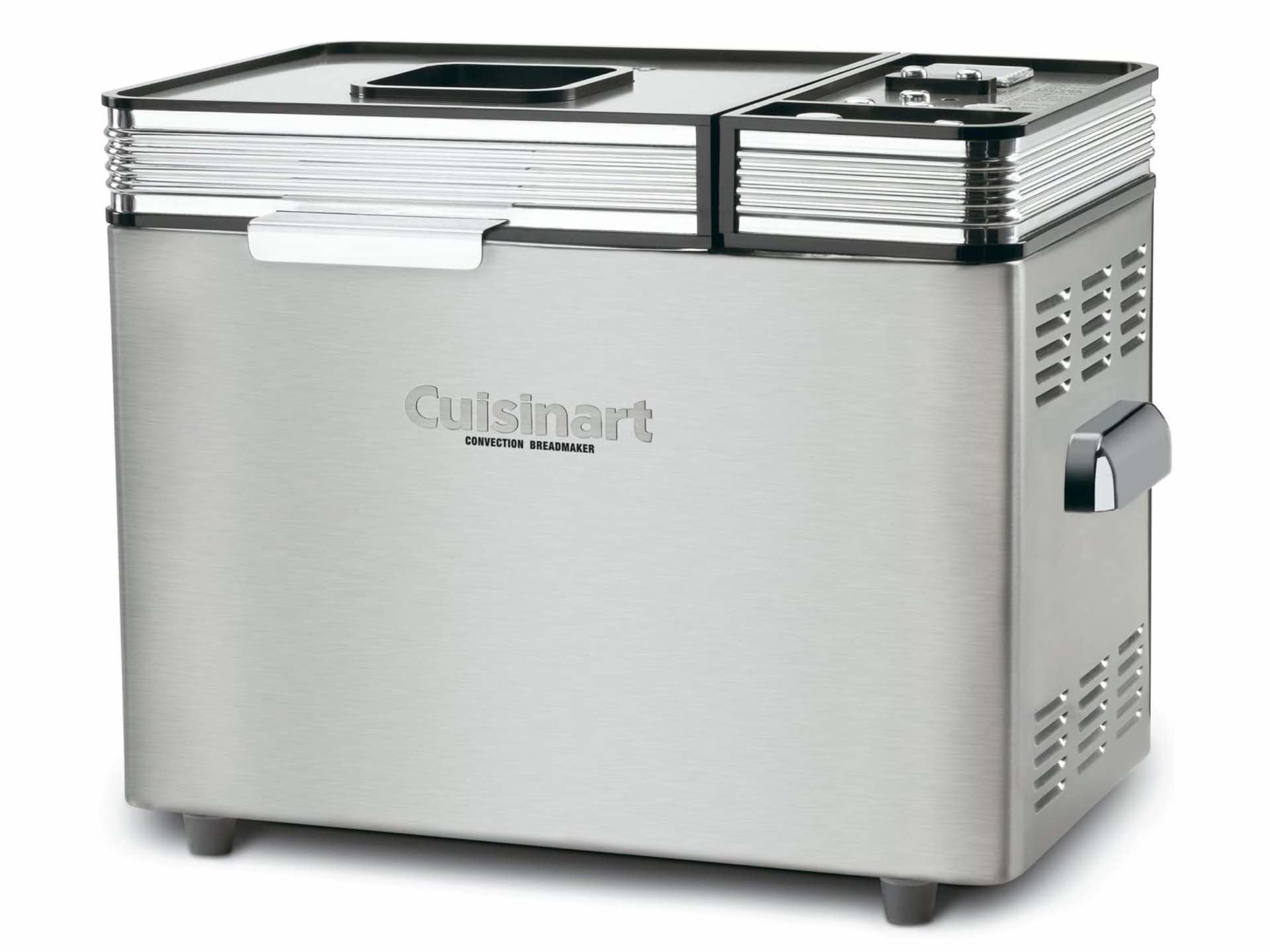 Cuisinart CBK-200 Convection Bread Maker
Growing up, one of my favorite things about visiting my grandma and grandpa's house was that they had a bread maker machine they were always baking fresh loaves in. You'd walk through the door and immediately be hit with this amazing smell, and not long after you'd be enjoying slices of warm, fresh bread with butter on top. Mmm.
If you have similar memories and want to recreate them in your own home, check out the Cuisinart CBK-200 convection breadmaker. It can bake a perfect two-pound loaf of bread in about three hours (or a little longer, depending on the type of bread), with results so superior to store-bought loaves that you'll never want to buy pre-sliced again.
You have options for light, medium, or dark crusts, and there are loads of other things to play with as well — such as presets for low-carb, gluten-free, or artisan doughs — as well as a 12-hour-max delay start feature so you can set up your dough the night before baking and wake up to fresh bread in the morning 🤤🍞
For best results, pick up a copy of The Bread Machine Magic Book of Helpful Hints to guide you along as you learn the ins and outs of the machine (or any bread maker really).
Get the Cuisinart CBK-200 for $175 on Amazon.