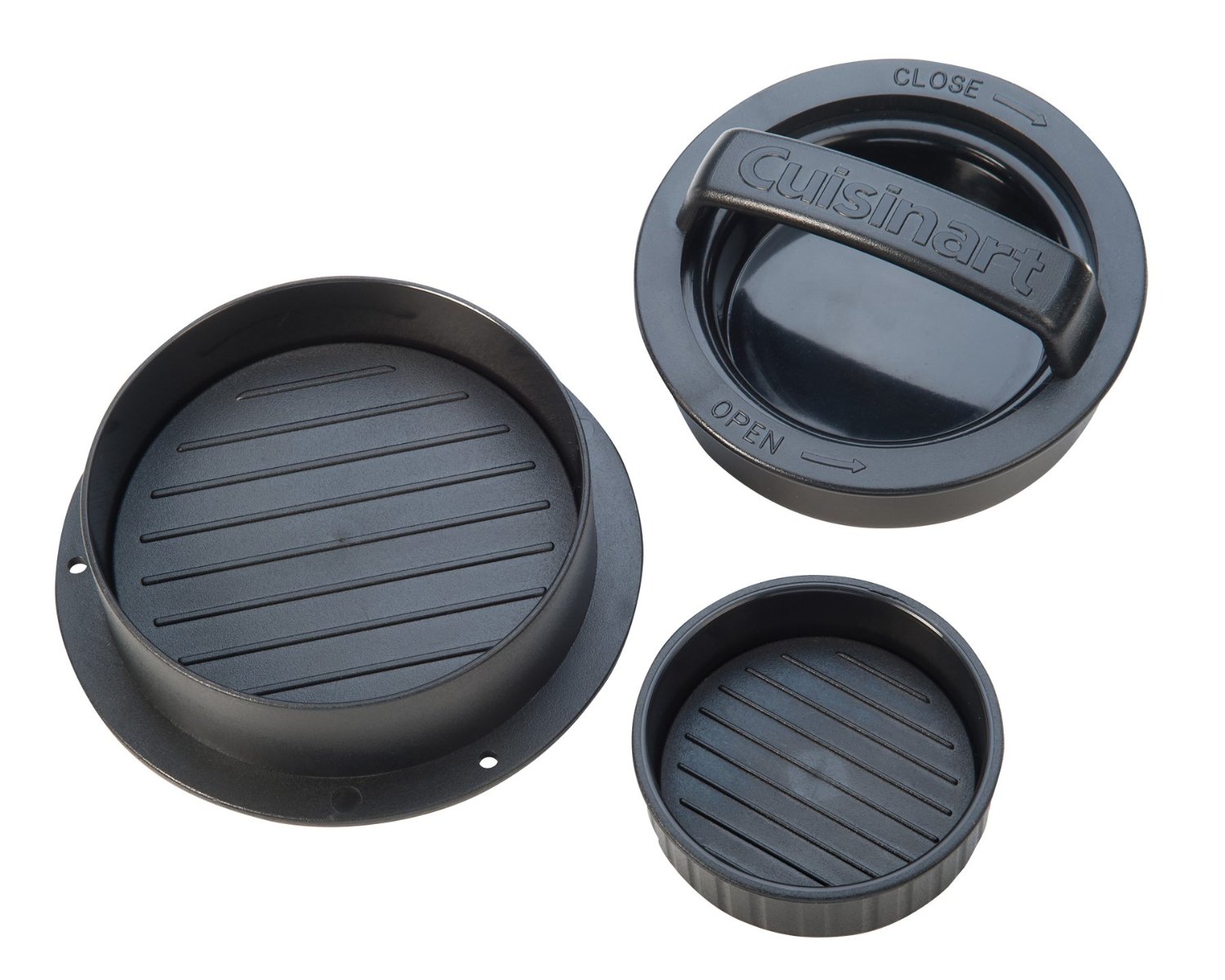 Cuisinart 3-in-1 Burger Press
Cuisinart's 3-in-1 burger press is useful for making burgers of all kinds. You can shape regular patties up to ¾ lb, or use it to make stuffed burger patties filled with whatever you like, or use the smaller insert for making sliders. It's also nonstick and dishwasher-safe, plus it's small enough you can easily bring it along to that tailgate party.
Get it for $12 on Amazon.