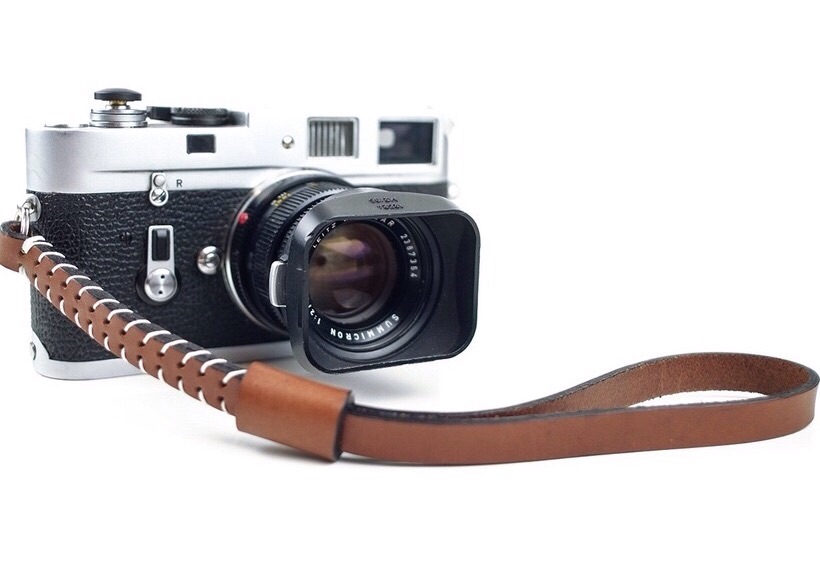 Cub & Company Camera Wrist Strap
These handsome camera wrist straps by Cub and Co. are made from 6-7oz full grain Latigo leather and are compatible with all lug mount cameras (such as the Olympus E-M10).
The leather itself has been treated by hand, waterproofed with bees wax and natural oils, and meticulously buffed and finished to a beautiful sheen. The strap is then hand-stitched with durable Irish waxed linen cord, and the edges are hand-painted in black. The overall effect is both classy and stylish.
There are two colors of these wrist straps: russet (brown, pictured above) and monochrome (black, pictured below).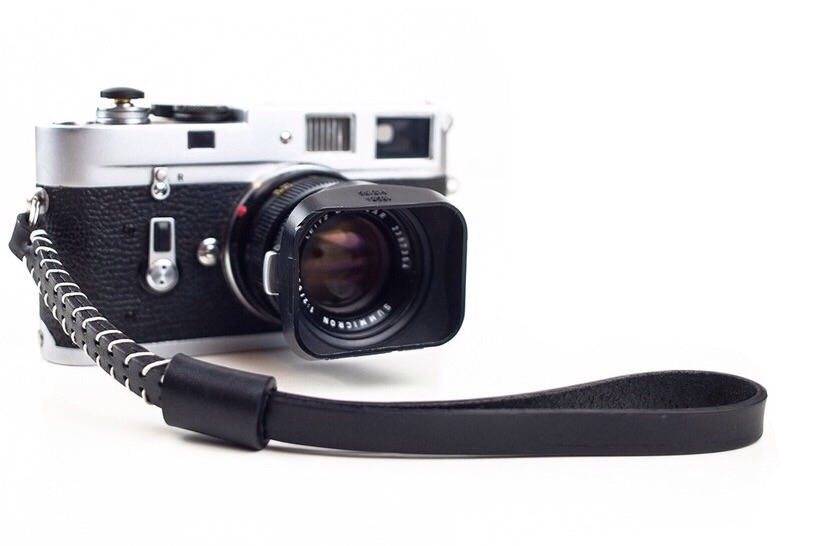 Each strap is $65, and for an extra $5 Cub and Co. will personalize yours even further by monogramming your initials.