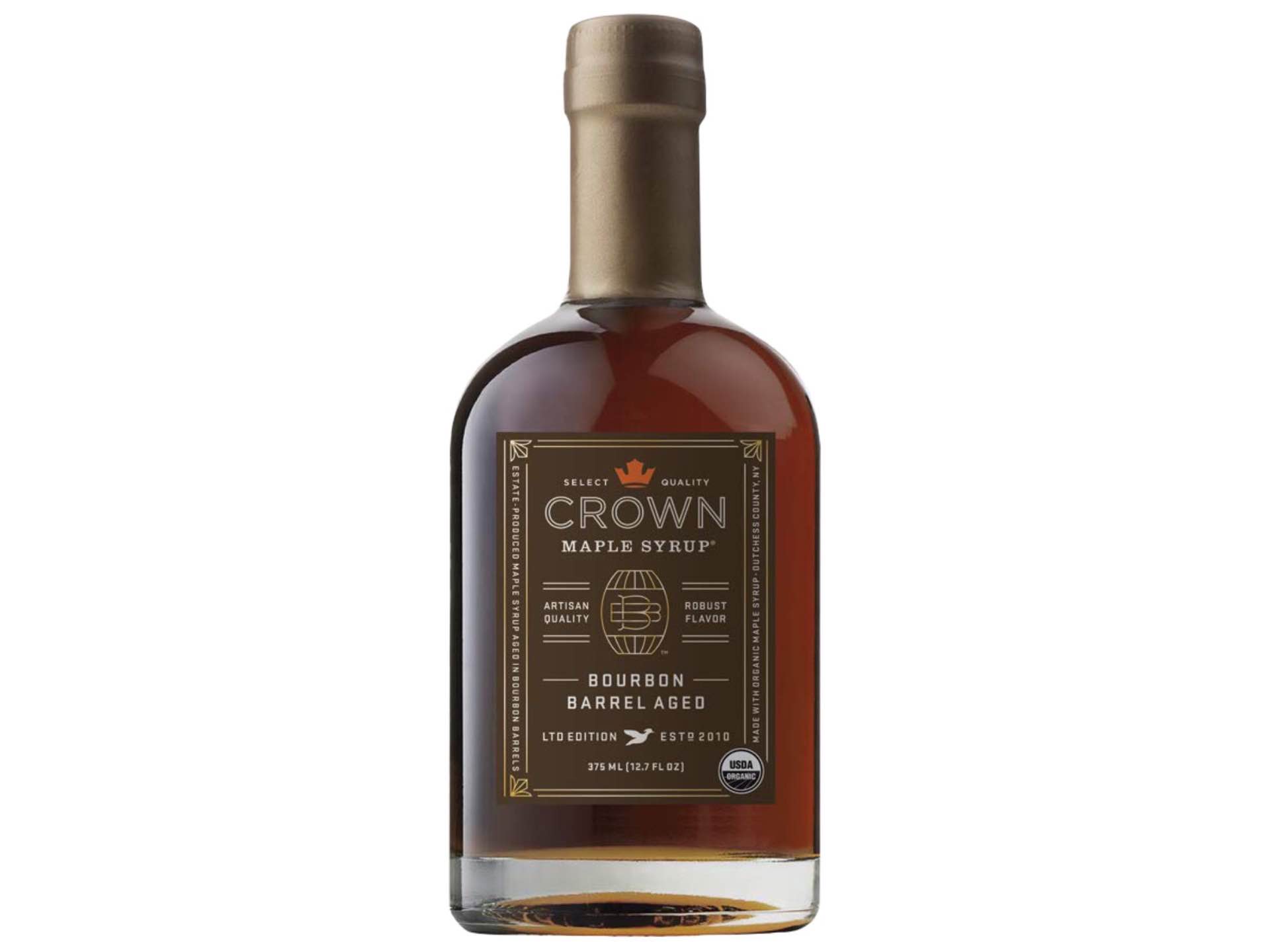 Crown Maple Bourbon Barrel-Aged Organic Maple Syrup
You may have tried bourbon barrel-aged coffee beans, but have you ever gotten your mitts on a bottle of bourbon barrel-aged maple syrup? It might just put you in the poor house once the addiction sets in, but it's oh so worth it.
The bourbon flavors absorbed from the barrel-aging process lend this Grade A (Dark Color) maple syrup a complex and delicious profile with notes of smooth vanilla, caramel, and a hint of smoky bourbon. Obviously you can put it on pancakes and waffles and have a great time, but you'll really elevate your game once you try it in your coffee or on ice cream, drizzle it on grilled meats and veggies, and add it to your homeade sauces/vinaigrettes/etc.
And yes, it's totally safe for kids to eat. Any trace amounts of alcohol that manage to make their way into this syrup (<2%) are negligible enough that a couple tablespoons won't hurt.
A single 12.7 fl oz bottle is $15 on Amazon. You can also get a 25 fl oz bottle for $25.