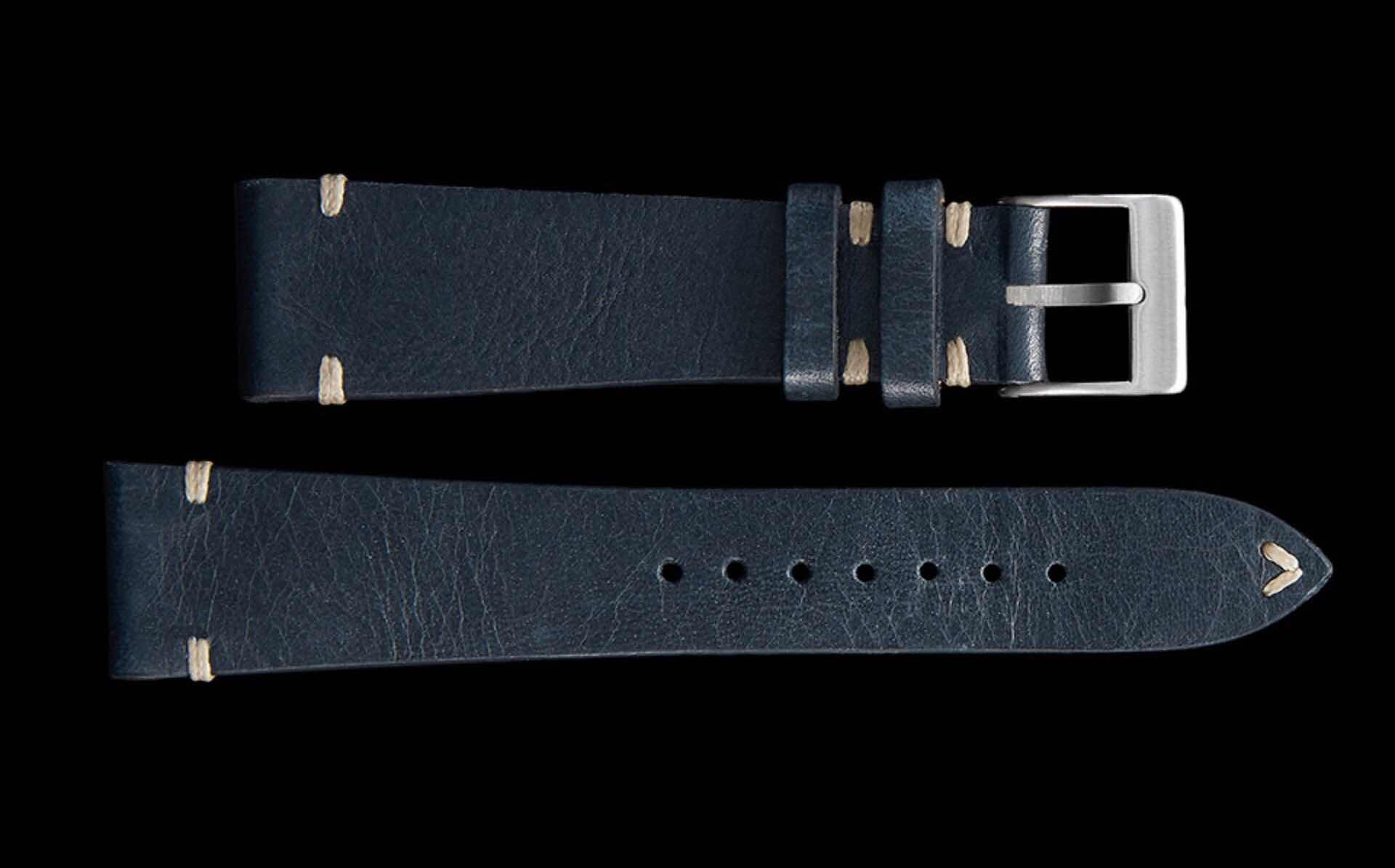 Crown & Buckle's "Lani" and "Keyan" Navy Leather Watch Straps
As part of the fourth "season" of their Black Label Collection of limited-edition, handmade-in-Spain leather watch straps, Crown & Buckle have released two navy-colored straps: the two-stitched Lani (pictured above) and the fully-stitched Keyan (below).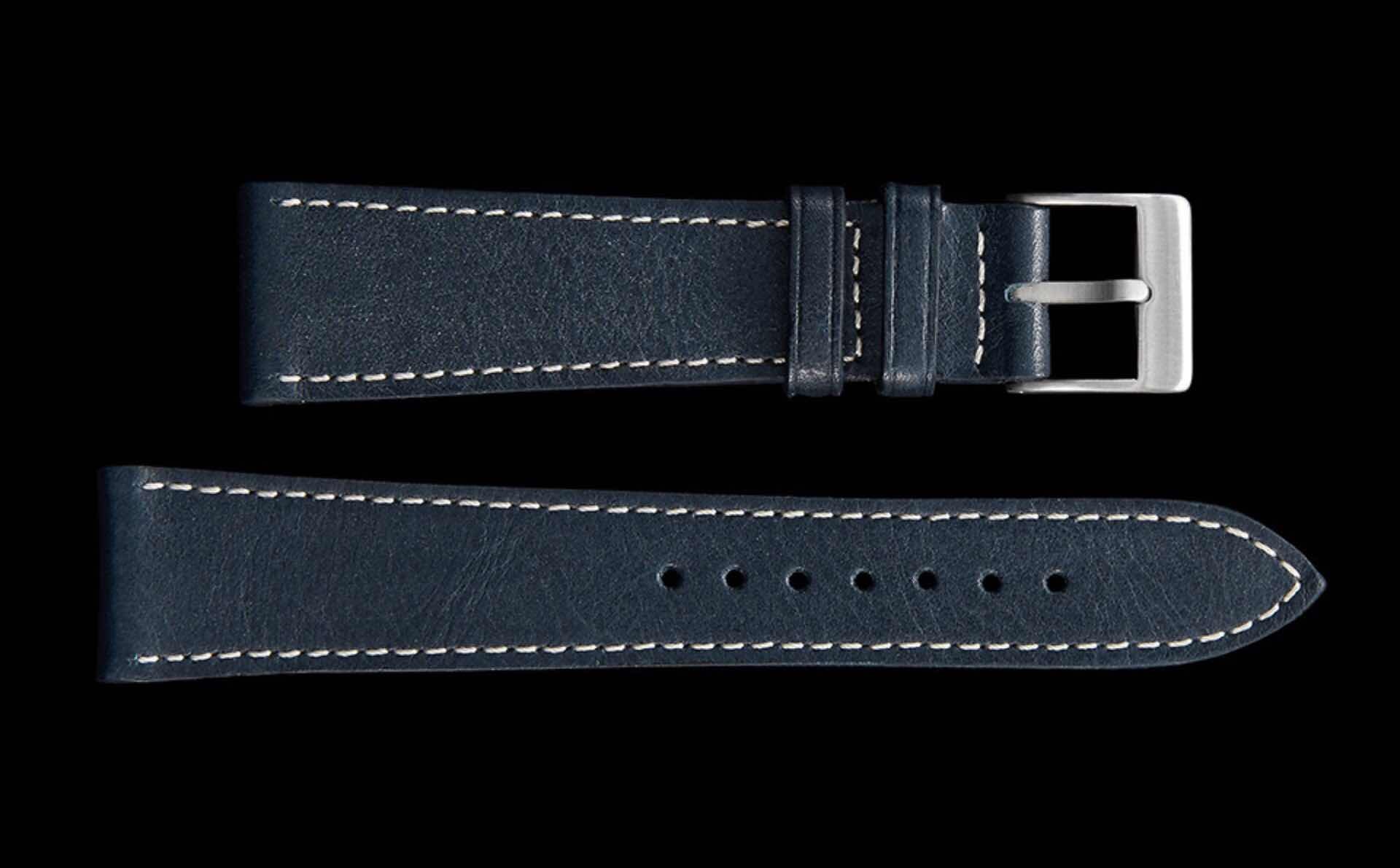 Here's how C&B describe the straps:
Finally, another navy blue Black Label strap! This one was worth the wait. The shade is perfect; not too light and not too dark. This variation is expertly hand sewn, using ivory braided thread. […] Each strap is made in Spain by master craftsmen using distinguished leathers. Please allow minor variance from the photos.
Both straps come in your choice of 18mm, 20mm, and 22mm widths, and with your choice of buckle: brushed, polished, black PVD, or gold plated. They each pair well with C&B's "Adalwin" travel pouch and/or watch roll.
Get the Lani for $95 and the Keyan for $90 at Crown & Buckle.