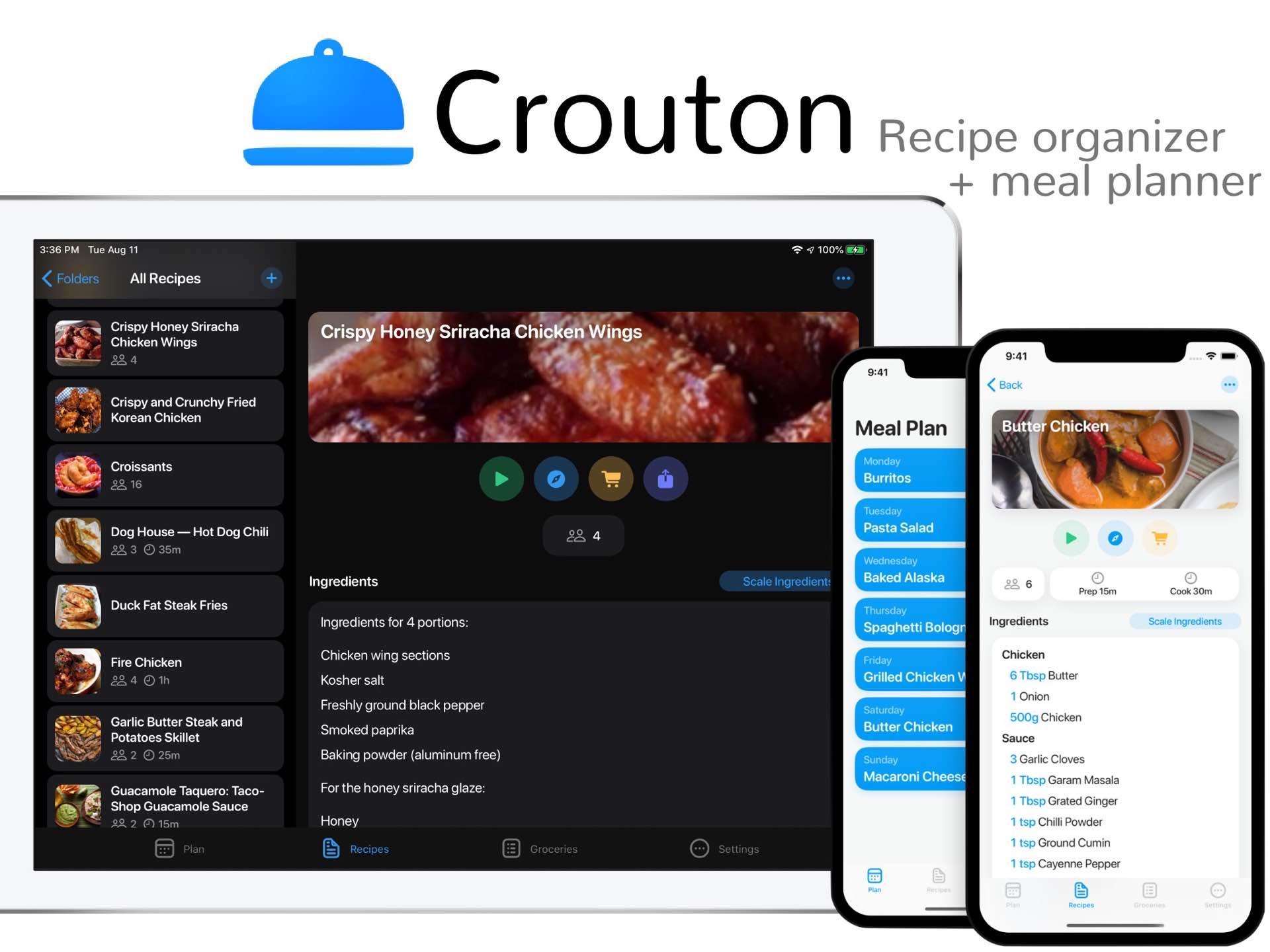 Crouton — A Simple Meal Planner and Recipe Organizer for iPhone & iPad
Despite the App Store being littered with these things, it's been a good while since I've seen a recipe app worthy of taking on Paprika. Well, after Ryan Christoffel of MacStories wrote a review of the new-ish (okay, more like 10 months old) Crouton app by New Zealand developer Devin Davies (@JustMeDevin), I knew I had to try it out.
Reader, I think you need to try it too.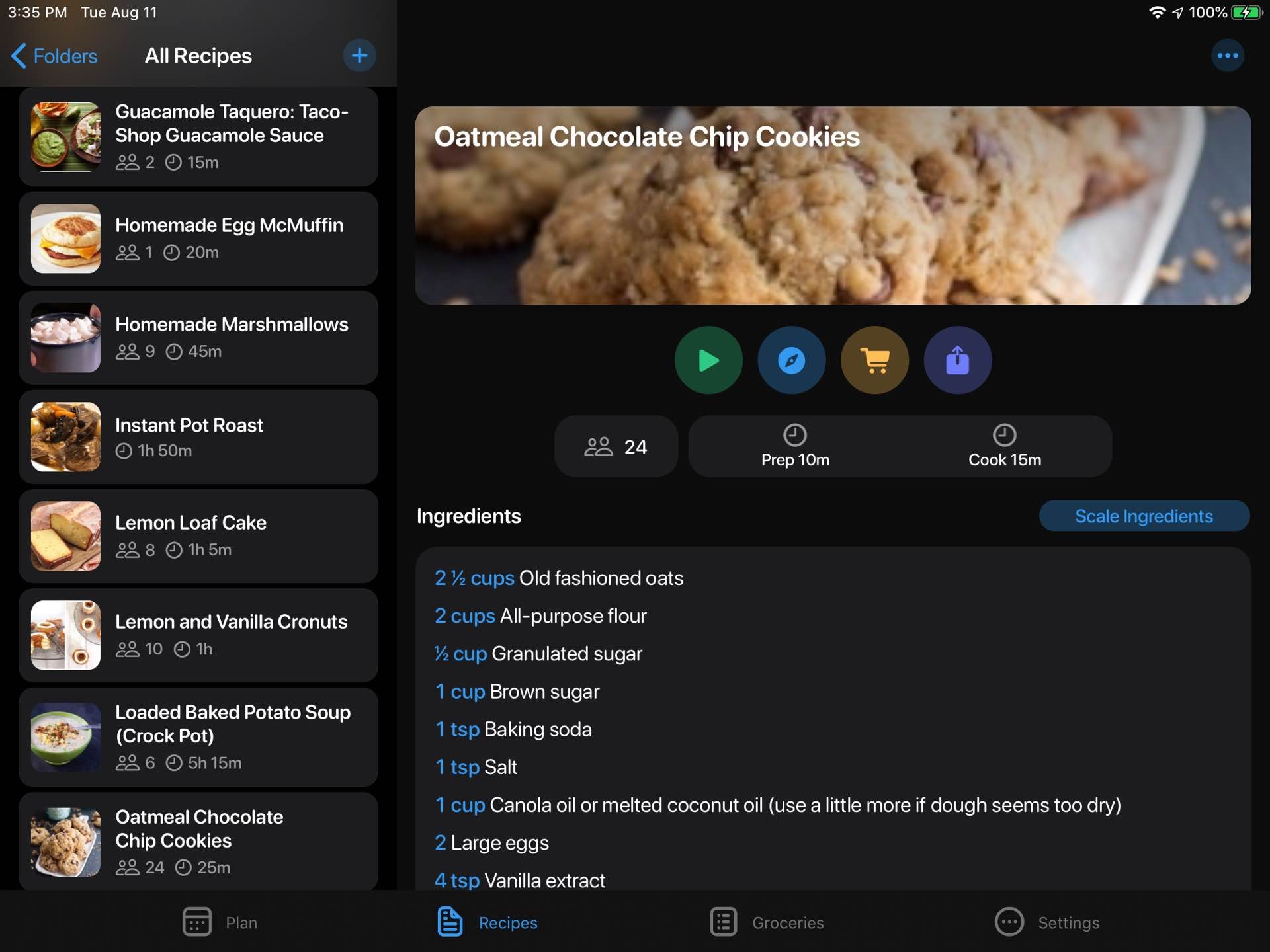 Crouton was created more with simplicity and a clean UI in mind, rather than trying to match the feature-richness of Paprika. But what it lacks in complexity it more than makes up for with an intuitive and enjoyable-to-use design. You can actually import Paprika files into Crouton, which for me made it much easier to get started and play with.
The primary focus of the app is actually on its meal-planning features, with the first tab on its navigation bar dedicated to quickly seeing what's for dinner this week. Tap on a day, choose a recipe, and it gets added to that date, where it can then be opened directly with a tap — easy peasy.
If you've already added a recipe to a date, tap and hold on it to get an option to add another one, turning that date button into a collapsed menu you can open to access individual recipes.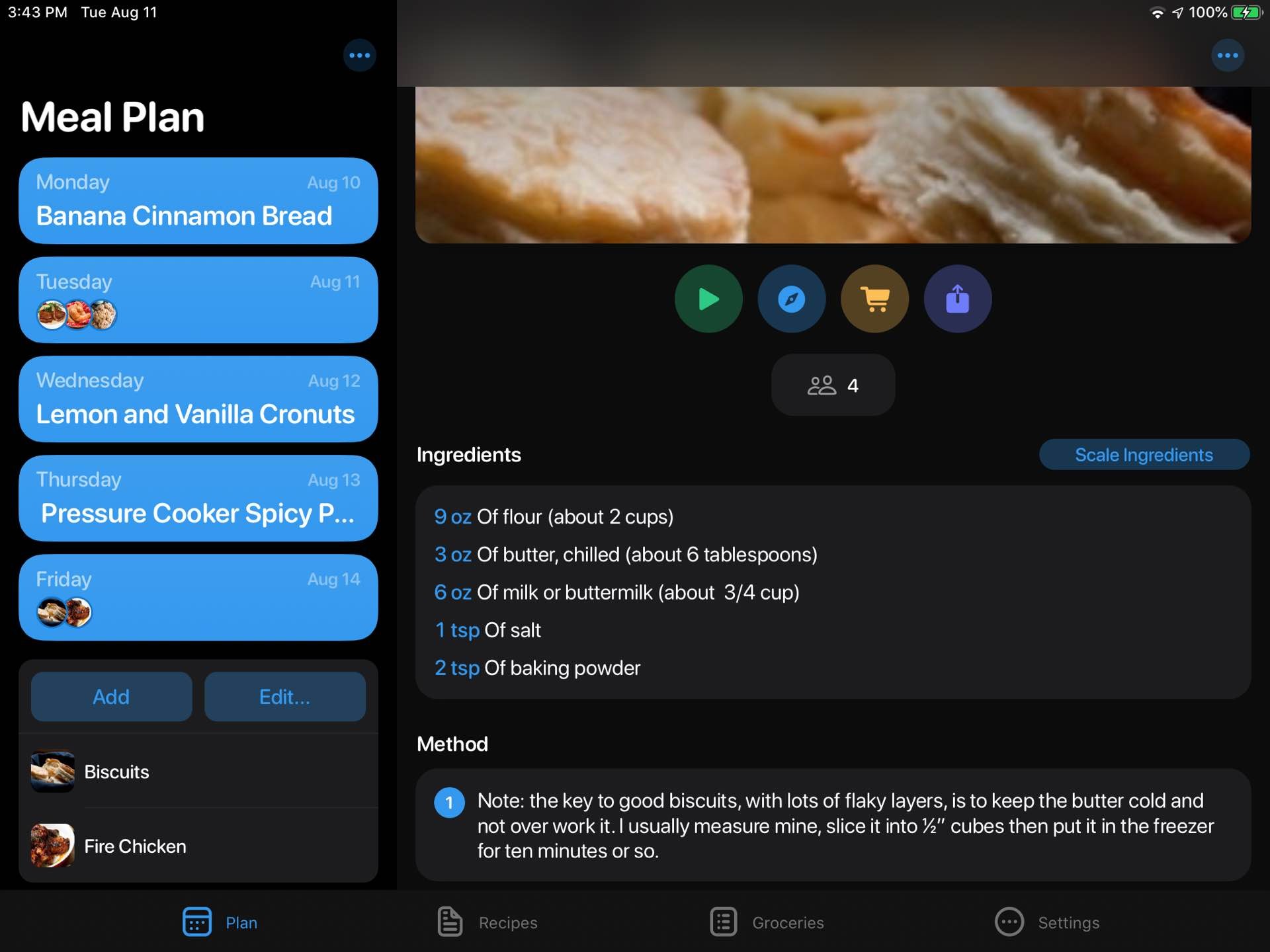 On the recipe side of things, you can group dishes into custom folders or simply view/search the master list. While the recipe page doesn't allow for crossing off preparation steps as you go like Paprika does, there is a rather neat feature where you tap the green 'play' button and it presents the recipe steps as individual pages you can flip through, with the ability to open an 'Ingredients' popup where you can check those off as they're added.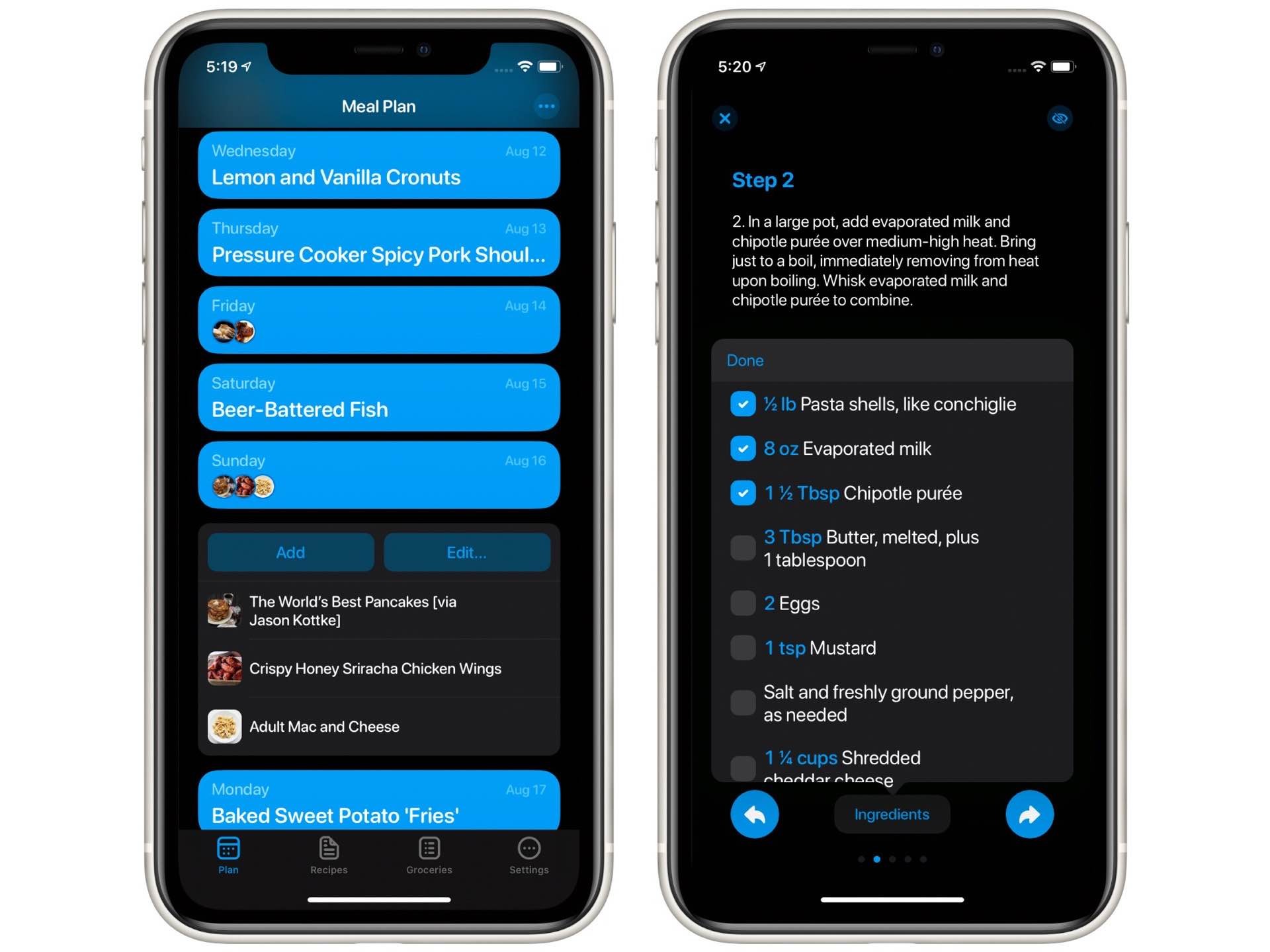 Where this pagination feature gets REALLY cool is that you can tap the eye button at the top to enter "Hands Free" mode, which uses the TrueDepth camera system to detect when you wink your left or right eye to scroll back and forth through the step pages, or open your mouth wide to open/close the ingredients list. What?!
Technologies from the future aside, I love how well-laid-out everything is in the app, along with the almost playful design Davies has employed here. It also looks great in light or dark mode, and the app allows you to play with awesomely named color themes and a bunch of icon choices (my favorite is the neon).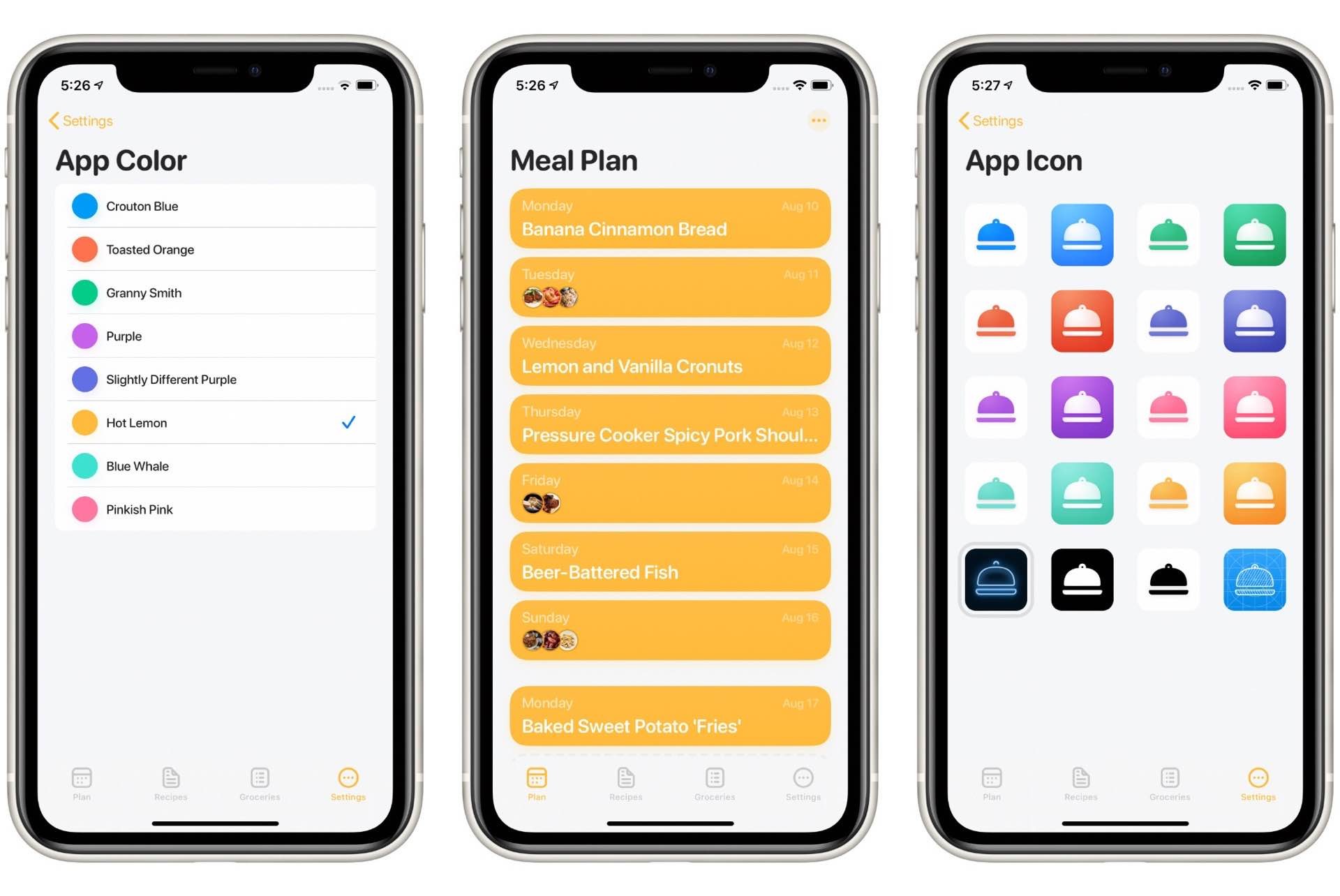 I'm kind of blown away how much I'm enjoying using Crouton. I will definitely be playing with it more in the coming weeks so I can properly assess how it feels in the long term compared to Paprika.
Crouton is free to download, with a 20-recipe limit by default that you can remove if you buy the $3 "Crouton Plus" add-on.