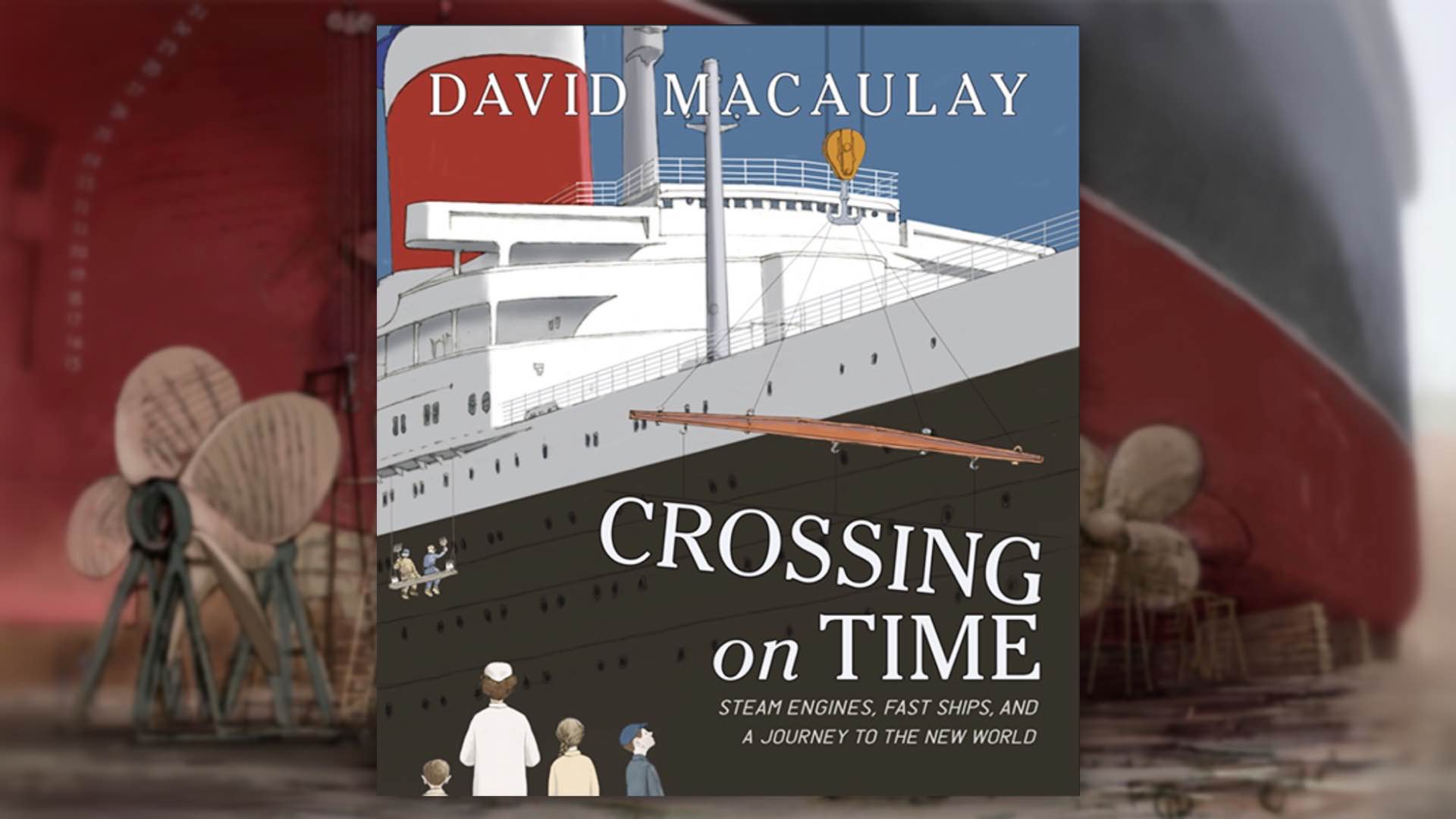 'Crossing on Time' by David Macaulay
If your kid loved David Macaulay's The Way Things Work Now, which introduced them to the inner workings of everyday machines in an entertaining and informative way, then they're likely to adore his similarly delightful book, Crossing on Time: Steam Engines, Fast Ships, and a Journey to the New World.
Just like the previous title, Macaulay brought all his curiosity, research skills, and illustration prowess to bear as he shares the riveting tale of the making and history of the very steamship he emigrated to America on as a ten-year-old boy:
Prior to the 1800s, ships crossing the Atlantic Ocean relied on the wind in their sails to make their journeys. But invention of steam power ushered in a new era of transportation that would change ocean travel forever: the steamship.

Award-winning author-illustrator David Macaulay guides readers through the fascinating history that culminated in the building of the most advanced―and last―of these steamships: the SS United States. This book artfully explores the design and construction of the ship and the life of its designer and engineer, William Francis Gibbs.

Framed around the author's own experience steaming across the Atlantic on the very same SS United States, Crossing on Time is a tour de force of the art of explanation and a touching and surprising childhood story.
Throughout the book, kids will be treated to a feast of blueprints, diagrams, and other illustrations to pore over while they learn what made the SS United States so special before she was retired. It's a real treat to read.
Get the book in these formats: