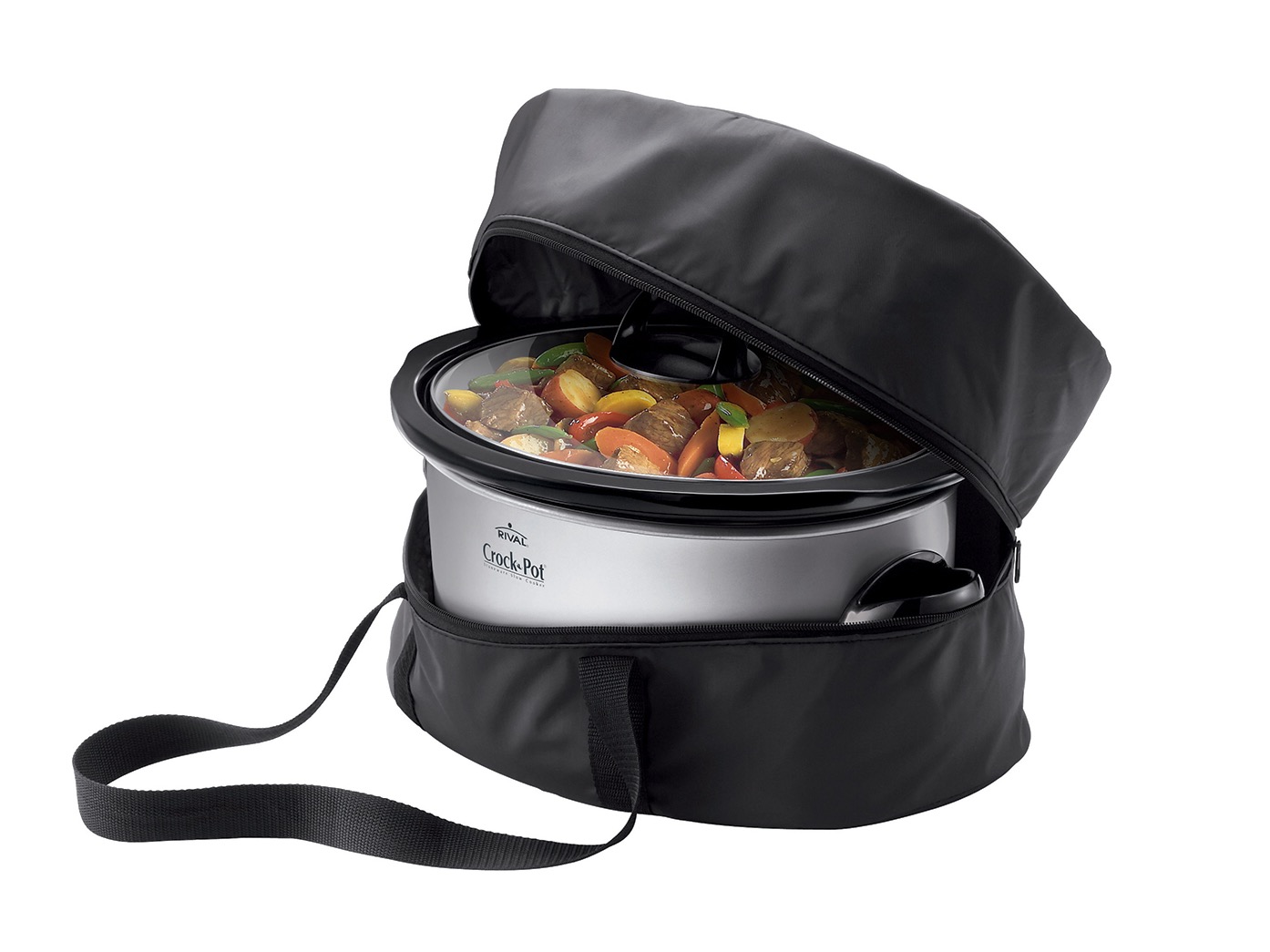 Crock-Pot Slow Cooker Travel Bag
My wife and I love our little Crock-Pot. We use it all the time to make things like chili (we have some cooking even as I write this), potato soup, roast, spaghetti sauce, and more. So, we were excited to learn about the existence of this Crock-Pot travel bag made specifically to carry a 4- to 7-quart oval-shaped slow cooker from one place to another.
It's thermal-insulated, so you can either a) start cooking a meal, or b) put in all the cold ingredients before you leave, zip the slow cooker inside the bag (where it keeps your stuff hot or cold on the way), open it back up at your destination, and finish the job there. A strap inside the bag keeps the slow cooker's lid secured, while a strap on the outside makes it easy to lug the bag around. Basically, this thing is perfect for taking a slow-cooked dish to a holiday dinner or other family gathering, or to a potluck lunch at work.
Get the bag for $10 at Amazon.
---
Note: Keep in mind that some slow cookers, although they fit in the 4- to 7-quart range, may have larger handles or some other physical aspect that prevents the travel bag from fitting correctly.