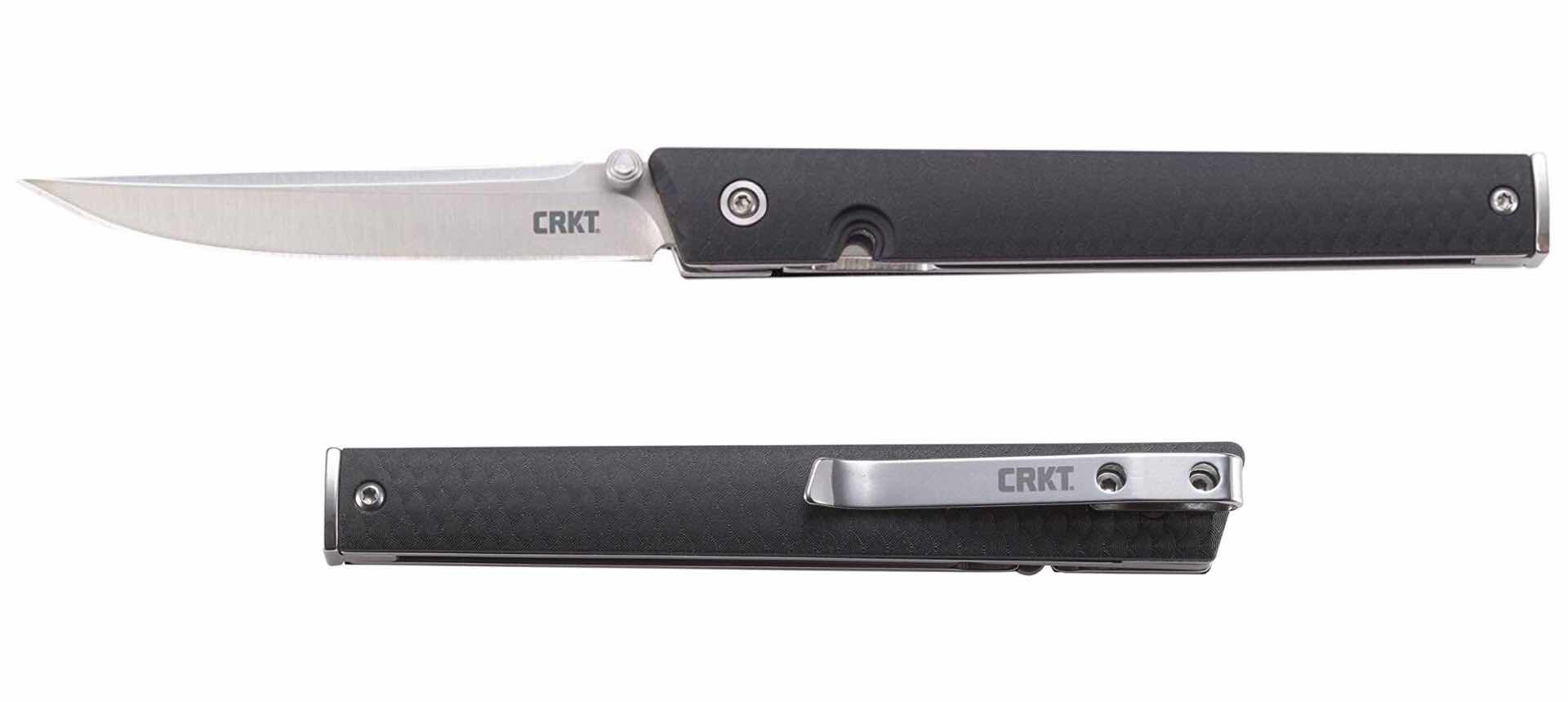 CRKT "CEO" Folding Pocket Knife
Columbia River Knife and Tool (CRKT) is a solid brand we feel we can always turn to when it comes to EDC gear. They've been at it for a quarter-century now after all (in fact, they just celebrated that milestone this week!) and they've certainly built a lot of trust in that regard, especially thanks to the partnerships they've made with quality knife designers and makers across the US.
Their slim, low-profile "CEO" folding pocket knife — designed by Richard Rogers of Magdalena, New Mexico — is one of their more inconspicuous offerings, intended to be worn in the pocket of a dress/work shirt without drawing attention. The clip makes it look like a mere pen in your pocket until it needs deploying.
The knife as a whole is super lightweight, weighing in at only 2.1 oz. And, with the press of a button, the long blade flies out in the blink of an eye:
This is a modern gentleman's knife, perfect for opening packages and sealed letters or trimming loose threads on a suit jacket. Get it for $49 on Amazon.