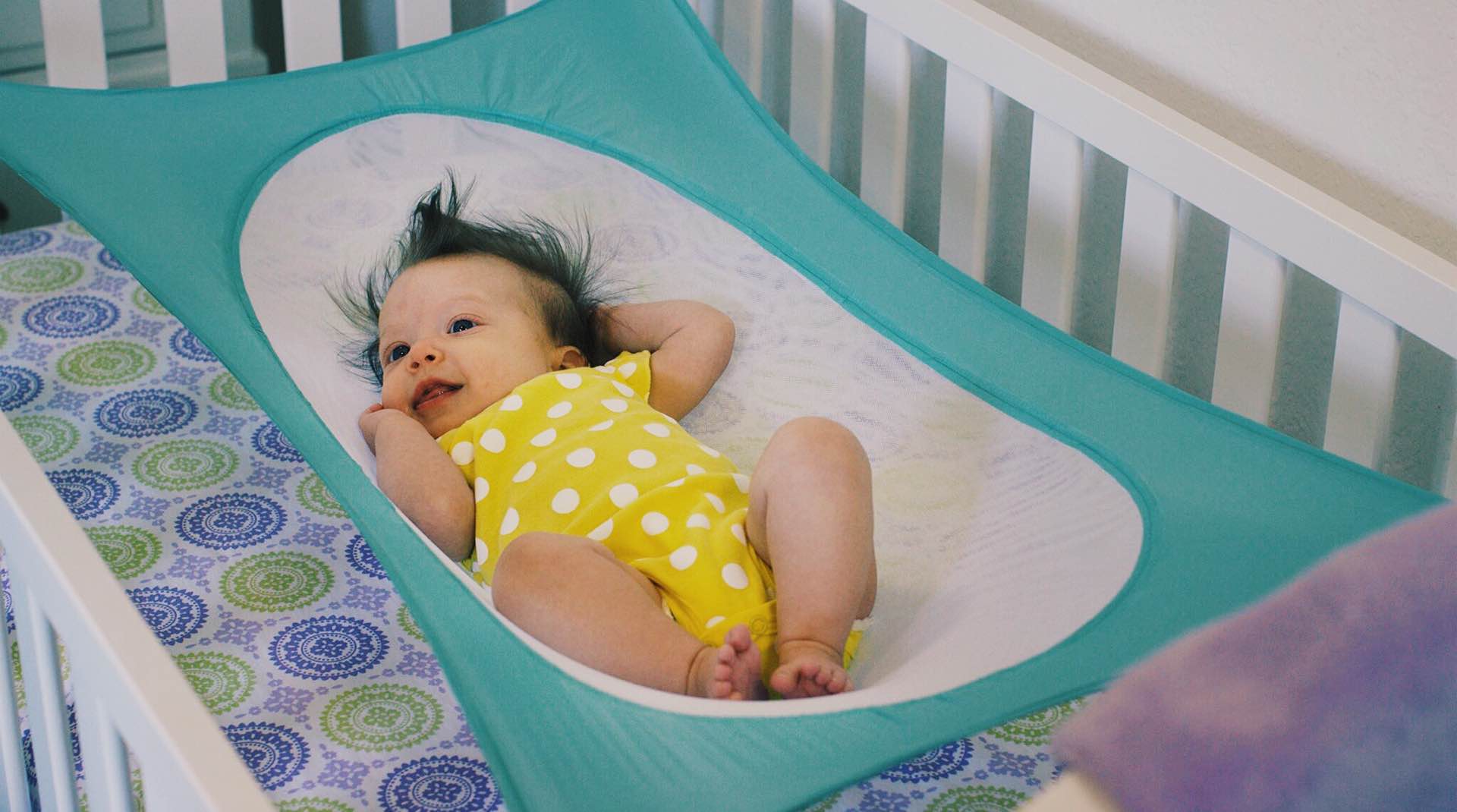 Crescent Womb Infant Safety Bed [Kickstarter]
One of the most terrifying things new and expecting parents eventually learn about is sudden infant death syndrome (SIDS). While the exact cause of SIDS is unknown, there are environmental factors that can increase the risk of it happening.
One of these factors is laying an infant to sleep on a soft, flat mattress. But then if you use a firm baby mattress, you run the risk of bad spinal development (lack of "C" curve) and flat head syndrome (Plagiocephaly).
To address these issues and more, 22-year-old student and father James Spencer developed the Crescent Womb, currently on Kickstarter. It's basically a "crib hammock" made from breathable, flexible mesh, and it's designed to ease an infant's transition from being in the womb to being in the world.
Here's a demo video of what it looks like in action:
The Crescent Womb supports the sleeping infant in a natural, fetal-like position, which is the most soothing position for them and offers a variety of health benefits.
Check out their Kickstarter page and website for more details and to back the project. As of this writing (August 11th, 2016) they've got 26 days left for the project to be funded, and they've already surpassed their goal. The minimum backer level to get a Crescent Womb of your own is $125.