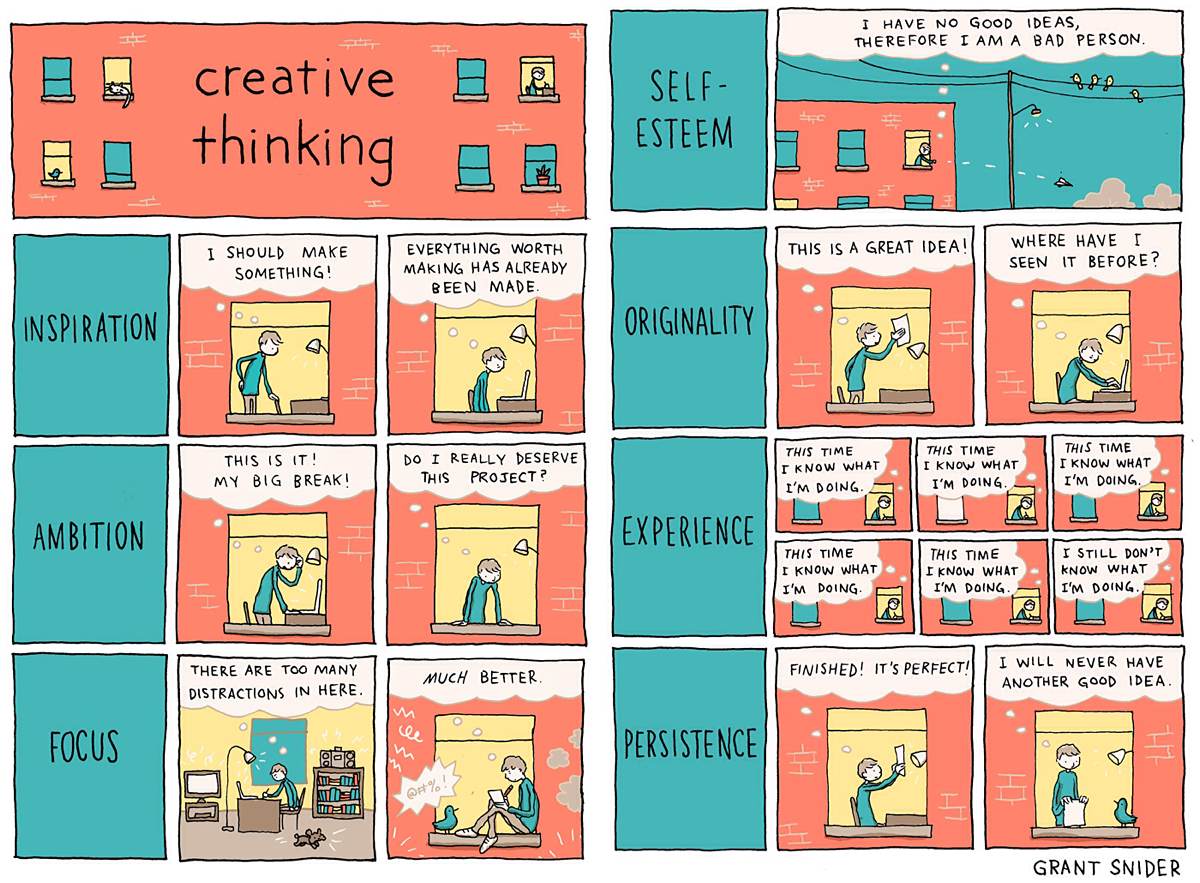 'Creative Thinking' Poster by Grant Snider
This morning, artist Grant Snider posted a comic about creative thinking that really resonated with me. As it turns out, he offers 11×17 posters of all comics on his site, and this one would be perfect for hanging in a creative workspace.
The site isn't set up like a typical ecommerce store per se, but the shop page does provide instructions on how to pay Grant via PayPal for whichever print you want. Each one is $15 + shipping.