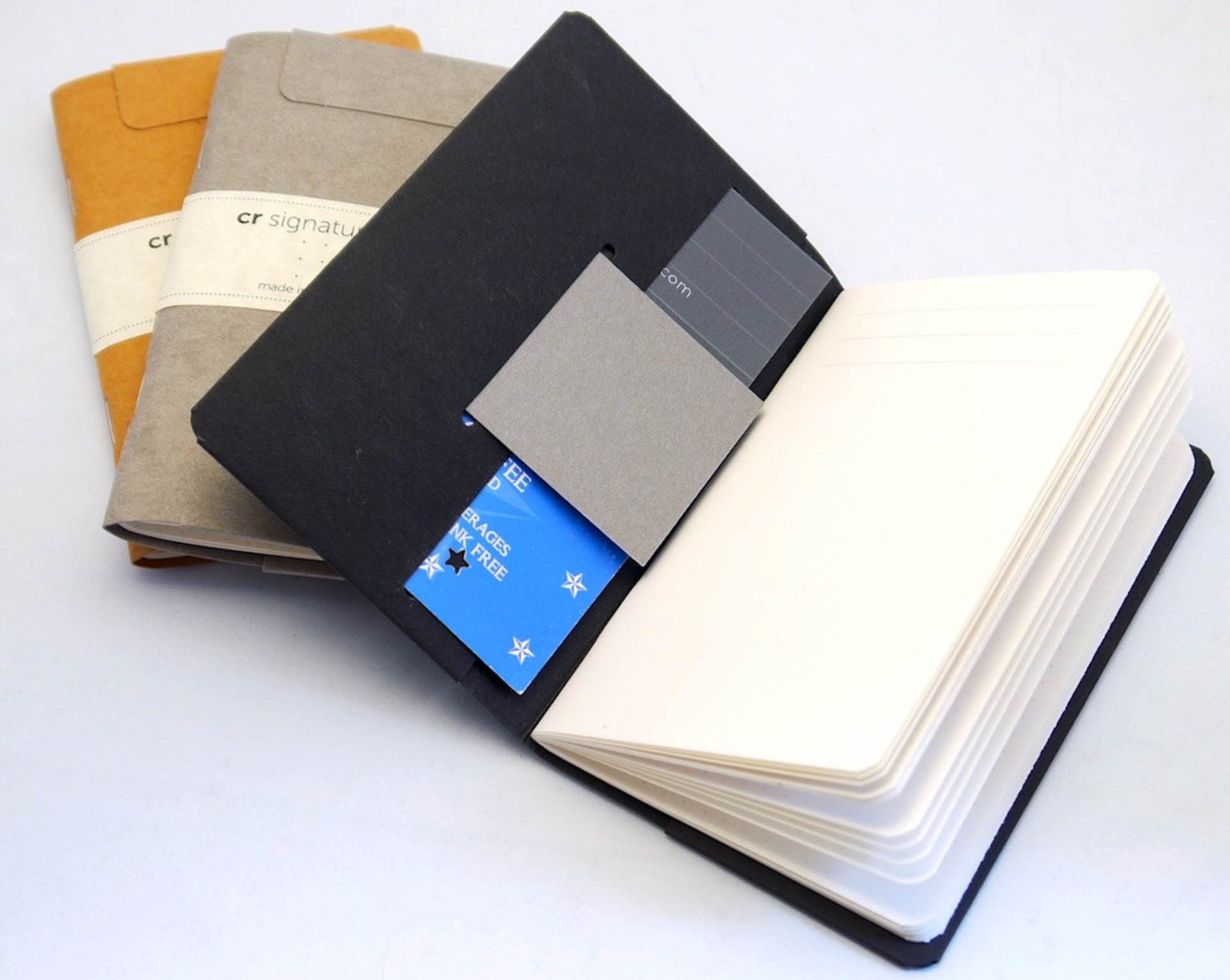 CR Brand Signature Pocketbook
It's no secret we're suckers for great notebooks around here. Thanks to a heads-up from William at the Tool Chess Etsy store — which was recently featured in this guide — I discovered the Signature Pocketbook by CR Brand.
This item is a beautiful, durable, and efficient combination of notebook and wallet. If you've ever thought to yourself, "Man, it sucks having to carry both of these things all the time," then this pocketbook is for you.
Each 28-page notebook measures 5.5″ x 3.5″ and sports pockets in both covers, along with three slots for credit cards. The pages themselves have a faint-gray dot-grid that stays mostly out of your way until you need it. Moreover, the second half of each notebook's pages are perforated for easy removal.
The Signature Pocketbook is $11 at CR Brand and comes in your choice of color: Natural, Stone, Black, or Chocolate. As of this writing (March 13th, 2017), the first three are actually sold out — with the inverse being true for their smaller "Mini Sig" pocketbook — so keep an eye on their store or follow them on Facebook or Twitter for updates.