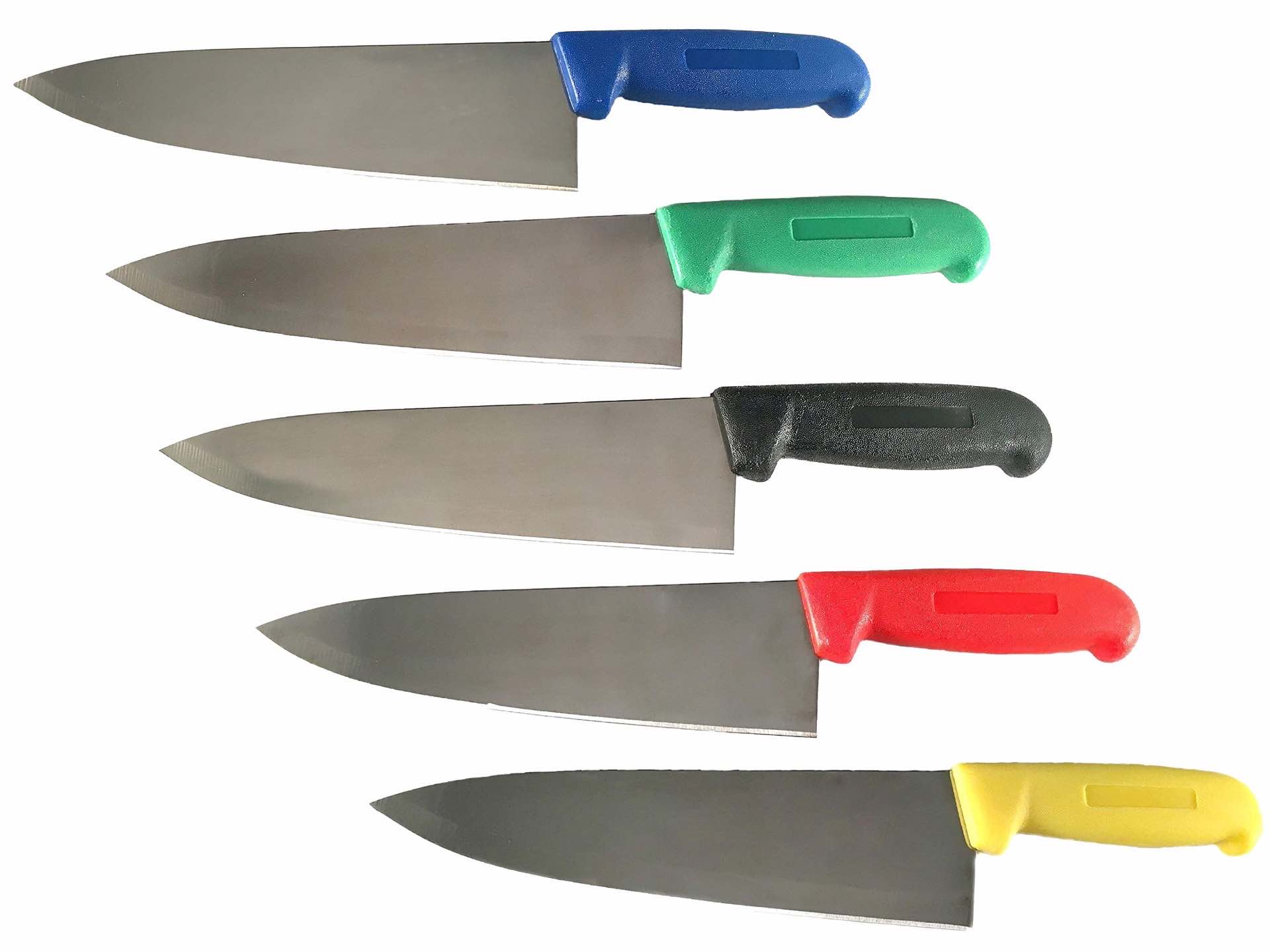 Cozzini Cutlery Imports 8″ Chef Knife
Sometimes you're not looking for a fancy kitchen knife that runs in the triple digits. All you need is an affordable tool you can drop less than twenty bucks on and still get the job done.
In those instances, the Cozzini 8″ chef knife is what I'd recommend. There are no fancy features driving up the price here — just a basic (yet durable and well-made) knife with a comfortable handle. This is the trusty workhorse of countless commercial kitchen cooks, and it'll serve you just as well in your home kitchen.
The blade is hollow ground, which gives it an awesomely sharp edge that's fantastic for slicing jobs while also making it easy to maintain over time:
One advantage of the hollow grind is that the blade does not increase in thickness as dramatically as other grinds do. This means that as you sharpen the edge, it will remain nearly as thin as when you first got your knife. This makes sharpening hollow grinds typically easier than other grind styles.
Get the 8″ Cozzini knife for $17 on Amazon in your choice of blue, green, black, red, or yellow handle color. At that price, you can get a full set of them for $85, or even a double full set for $95, and have a different knife for every use-case!