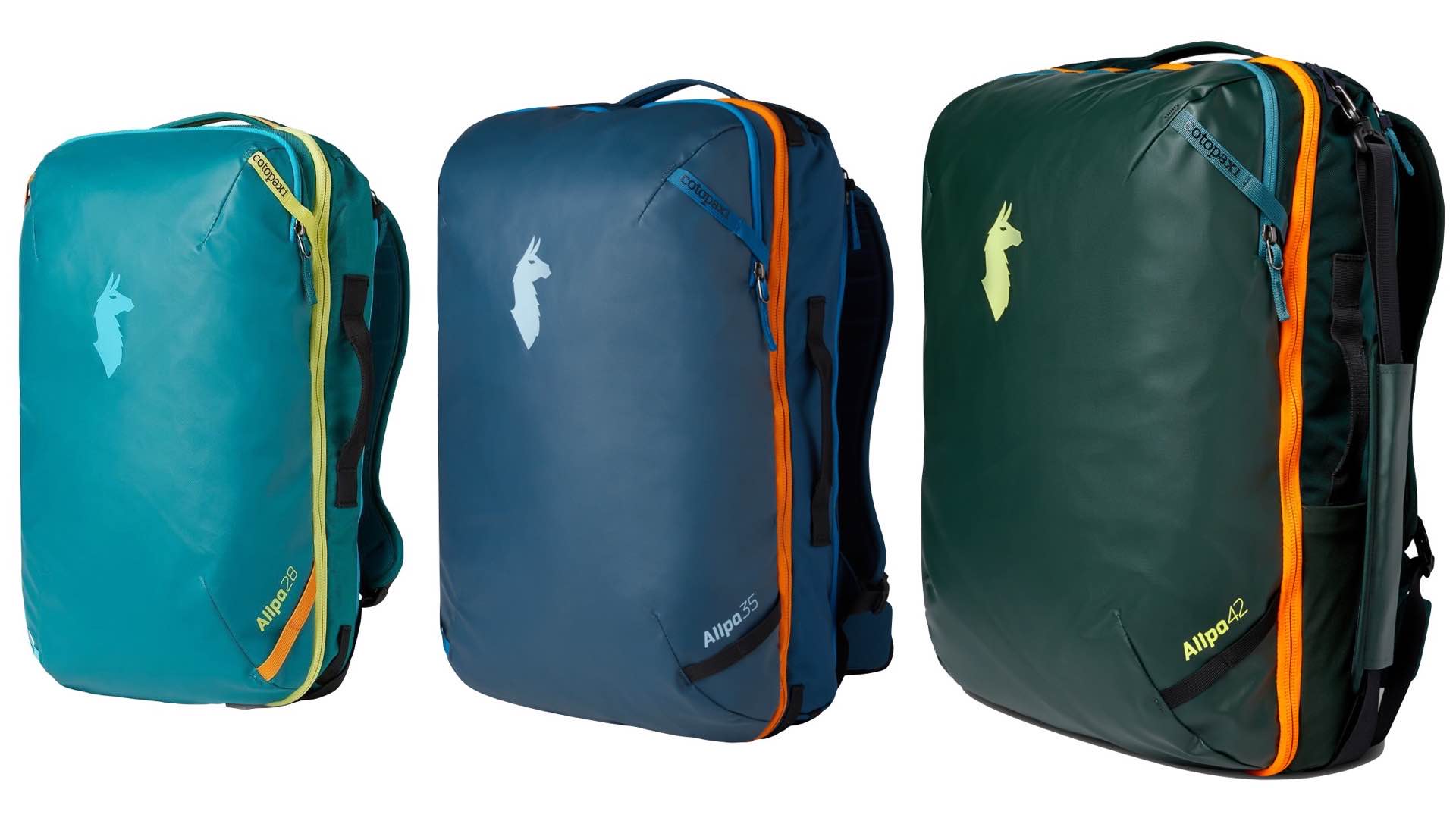 Cotopaxi "Allpa" Travel Packs
The "Allpa" travel packs by gear company Cotopaxi (coh-toh-PAWK-see) are a trio of adventure-ready, carry-on compatible bags that are designed to comfortably handle everything from weekend getaways to international expeditions — and do it all in style.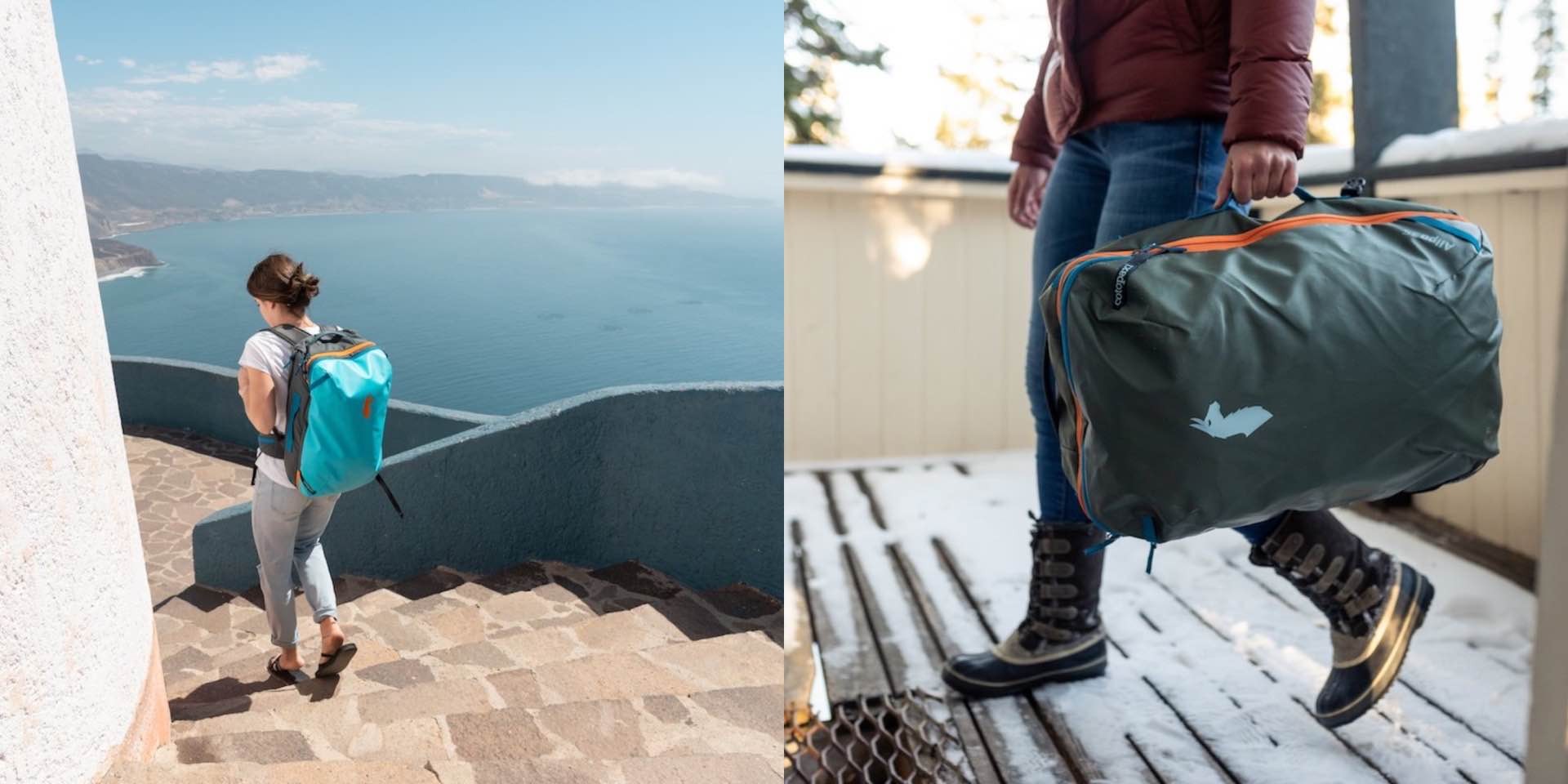 With a shell made from TPU-coated 1000D polyester paired with 840D ballistic nylon paneling, these packs are rugged enough to be tossed around, shoved into compartments, yanked back out, stuffed full, slammed down…and come out the other side still looking brand new. In fact, they guarantee lasting durability for ALL their products:
Cotopaxi products are guaranteed to last 61 years — the average lifespan of a person living in the developing world. If there's a problem with your product, we'll gladly exchange it, get you a replacement, or repair the item in-house.
Some of my favorite features about the Allpa bags are their tuck-away shoulder straps, the grab handles on all four sides (so it doesn't matter which way you cram the thing into a car trunk or overhead bin), the chest and waist straps for better weight distribution, the included rain cover, the YKK zippers with theft-proof webbing sewn across the external openings, and the way you can wear/carry the bags pretty much any way you want.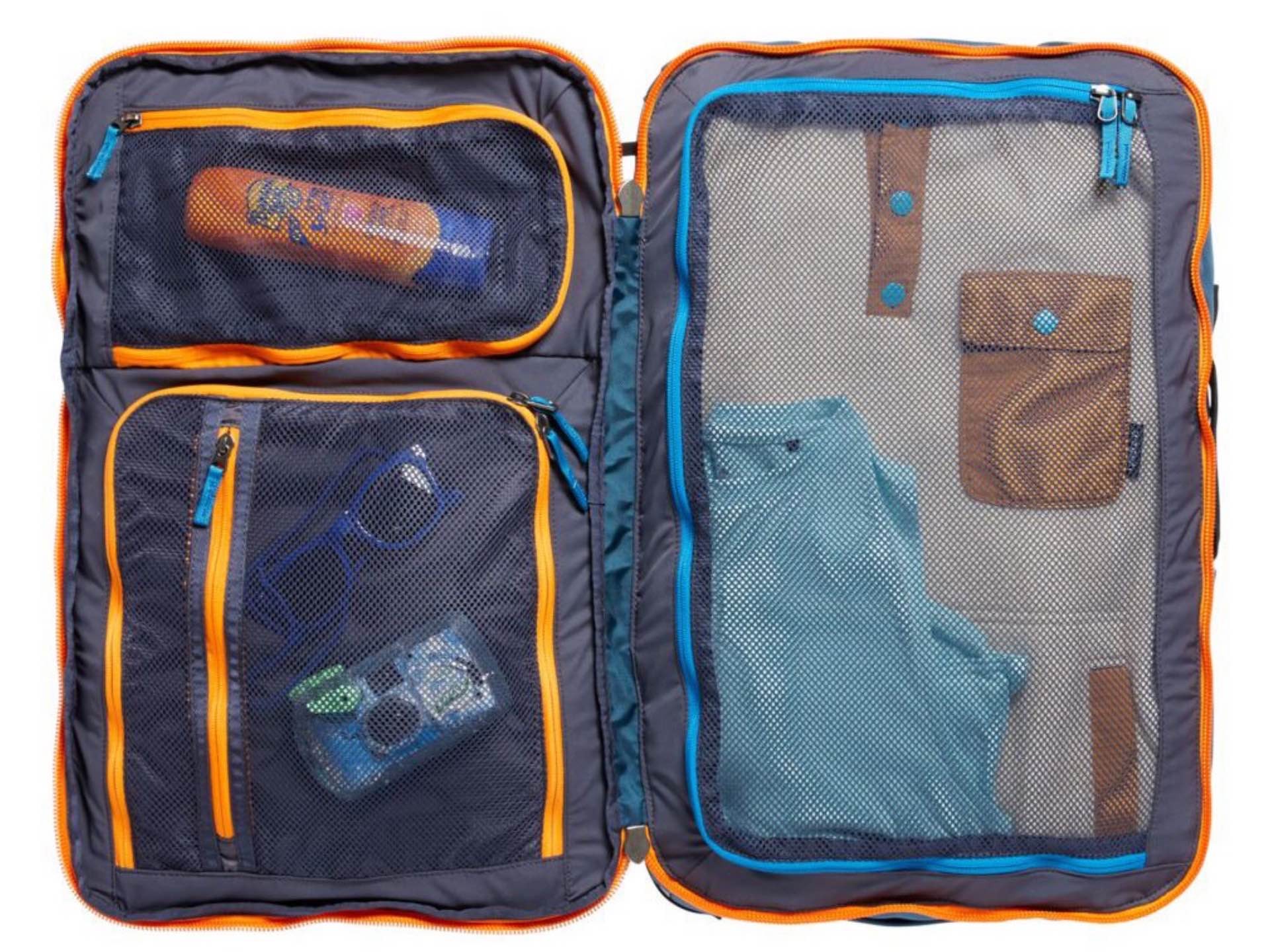 I could also go on about how ingenious the bags' respective internal organization has been set up, but it would take too long to describe each one in full, so I recommend you read the listings for all three sizes yourself:
28-liter ($170) — Ideal for quick trips and microadventures.
35-liter ($200) — Carry-on-compatible and ultra hardy, this is the company's best-selling adventure travel pack.

← recommended for most people

42-liter ($220) — Built for big adventures both close to and far from home.
They also offer "Del Día" editions of the bags that are made from 100% repurposed fabrics — as in, materials left over from other companies' large production runs — that are hand-selected by a factory employee who has total creative control over the color combinations. This results in one-of-a-kind colorways that are even brighter and funkier than the standard versions, and they're amazing: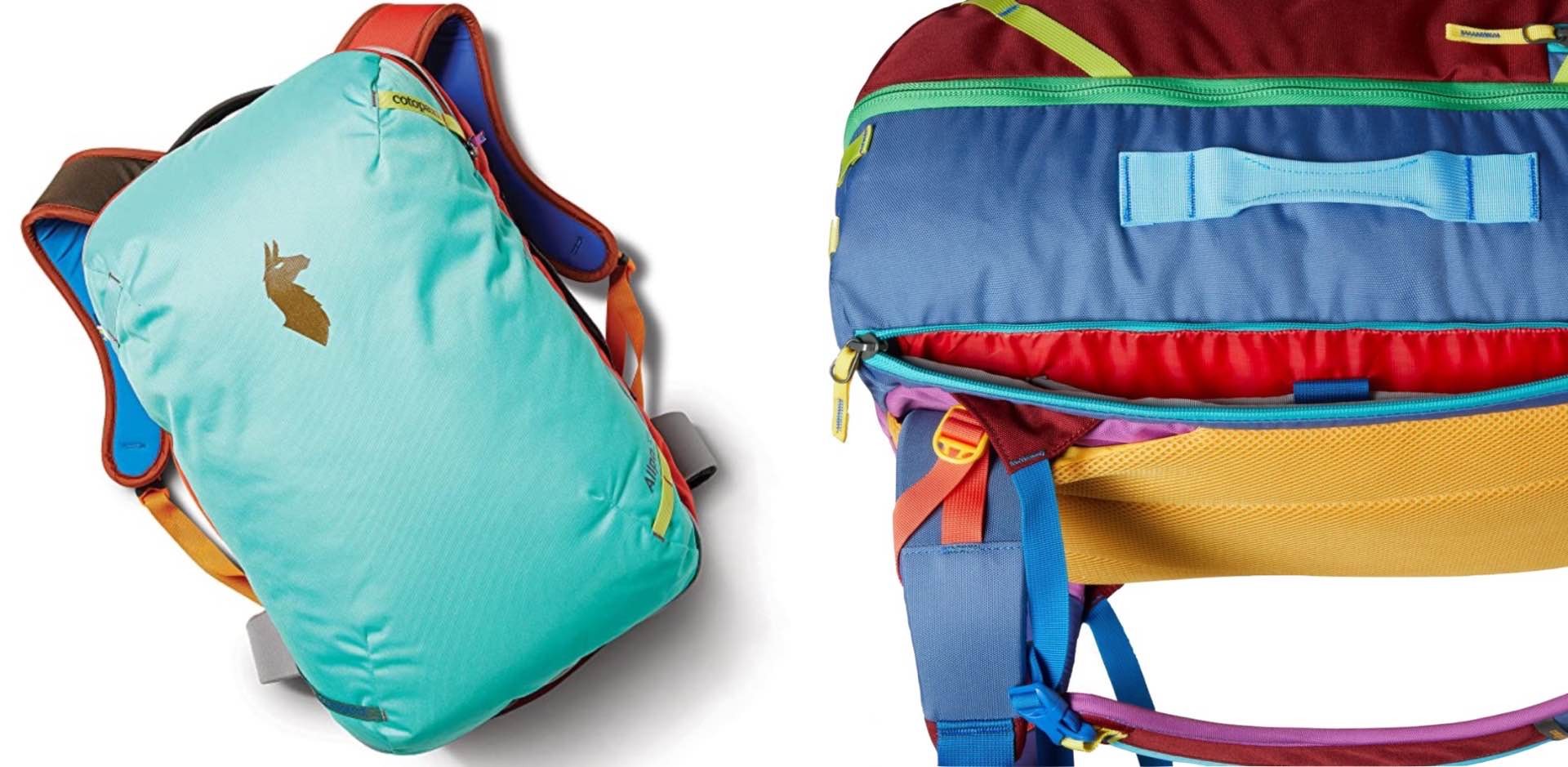 You can find the Allpa Del Día in these sizes: