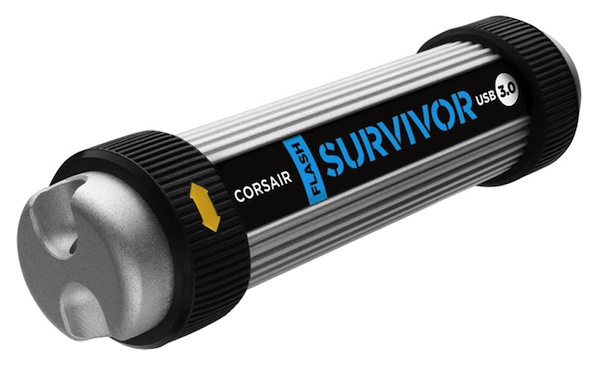 Corsair Flash Survivor USB 3.0 Drive
If you're concerned about your files not surviving the Zombie Apocalypse, worry no more. The Corsair Flash Survivor USB 3.0 32GB Drive promises to survive just about anything. Just check out these specs:
Water proof to 200 meters
Vibration and shock resistant
High performance with USB 3.0 or USB 2.0
Plug-n-Play compatible
Max Read (USB 3.0) 80MB/sec
Limited 5 year warranty
Max Write (USB 3.0) 40MB/Sec
Supports Windows 7, Vista, XP & Mac
While I'm not sure a PC running Vista would survive a doomsday event, I think this flash drive probably will.